How Britney Spears' Departing Manager Supported the Star During Her Conservatorship
The announcement that Larry Rudolph is stepping down as Britney Spears' manager is the latest in an avalanche of headlines surrounding the star in recent weeks.
Informing Spears' co-conservators—her father, Jamie Spears, and Jodi Montgomery—that he was quitting after more than two decades at the helm of the pop icon's career, Rudolph said he was supporting her wishes to retire from the music industry.
And, as Britney Spears remains in the throes of a court battle to be released from her controversial conservatorship, it would appear that this isn't the first time Rudolph has publicly backed the star's wishes to step away from her work.
Back in January 2019, Spears announced that she was indefinitely postponing her Domination residency in Las Vegas after her father fell seriously ill in late 2018.
"I don't even know where to start with this, because this is so tough for me to say. I will not be performing my new show Domination," she wrote on Twitter at the time. "I've been looking forward to this show and seeing all of you this year, so doing this breaks my heart.
"However, it's important to always put your family first... and that's the decision I had to make. A couple of months ago, my father was hospitalized and almost died. We're all so grateful that he came out of it alive, but he still has a long road ahead of him."
"I had to make the difficult decision to put my full focus and energy on my family at this time. I hope you all can understand," she added.
Months later, in May 2019, Rudolph said in an interview with TMZ that he was unsure if the star would ever return to debut her show—which was due to start in February 2019 and would have been her second Sin City residency, after her run with Piece of Me.
He also went on to state that he had no intention of forcing Spears to return to the stage, if it was something that she was anything less than enthusiastic to do.
He told TMZ: "As the person who guides her career—based on the information I and all of the professionals who work with her are being told on a need-to-know basis—from what I have gathered it's clear to me she should not be going back to do this Vegas residency, not in the near future and possibly never again."
Rudolph went on to tell the outlet that he had nothing to do with Spears' conservatorship, and was only given medical information that directly impacted the star's career.
"It was the perfect storm," continued Rudolph. "We had to pull her show because her meds stopped working and she was distraught over her dad's illness."
He added: "Last summer, when she wanted to tour, she called me every day. She was excited. She hasn't called me in months. Crickets. She clearly doesn't want to perform now."
Discussing her future at the time, he said: "I don't want her to work again 'till she's ready, physically, mentally and passionately. If that time never comes again it will never come again. I have no desire or ability to make her work again.
"I am only here for her when she wants to work. And, if she ever does want to work again, I'm here to tell her if it's a good idea or a bad idea."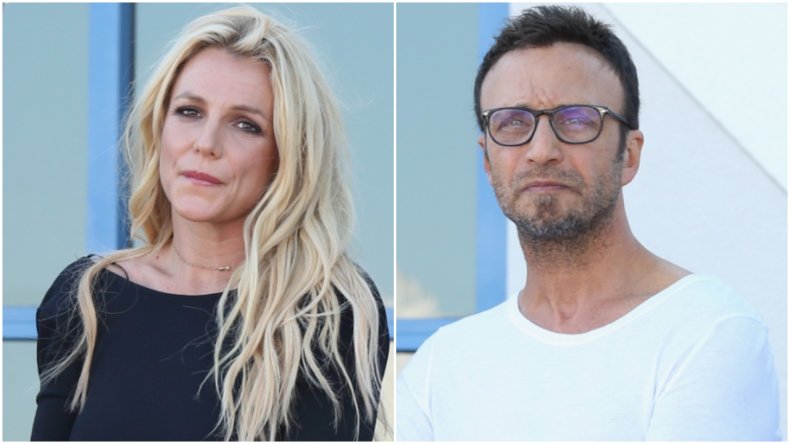 In Spears' court testimony last month, the star alleged that she was threatened with legal action by her management team if she didn't go on tour in 2018.
She said: "I was on tour in 2018, I was forced to. My management said if I don't do this tour, I will have to find an attorney and, by contract, my own management could sue me if I didn't follow through with the tour.
"He handed me a sheet of paper as I got off the stage in Vegas and said I had to sign it. It was very threatening and scary. And with the conservatorship I couldn't even get my own attorney. So out of fear, I went ahead and I did the work.
"When I came off that tour, a new show in Las Vegas was supposed to take place. I started rehearsing early but it was hard because I'd been doing Vegas for four years and I needed a break in between. But no, I was told this is the timeline and this is how it's going to go."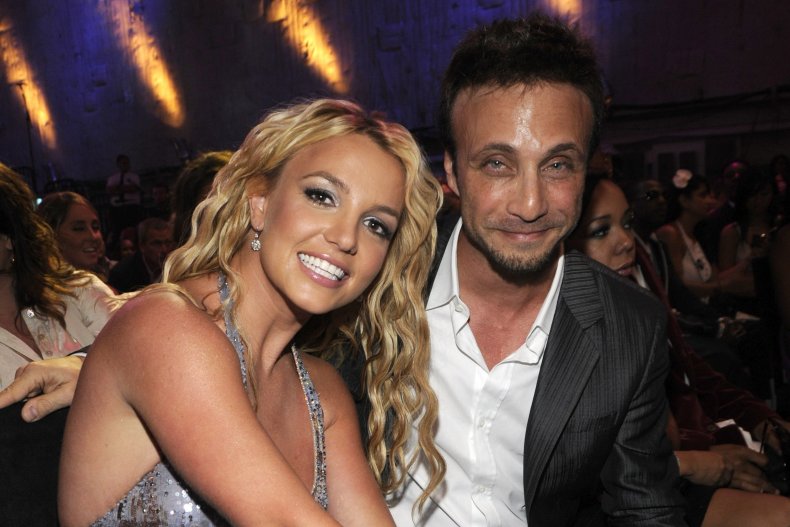 Spears added: "It's funny to hear my managers' side of the story. They all said I wasn't participating in rehearsals and I never agreed to take my medication—which, my medication is only taken in the mornings, never at rehearsal. They don't even see me. So why are they even claiming that?"
In Rudolph's letter announcing his resignation, the talent manager wrote, per Deadline: "It has been over 2 1/2 years since Britney and I last communicated, at which time she informed me she wanted to take an indefinite work hiatus. Earlier today, I became aware that Britney had been voicing her intention to officially retire."
He added: "As her manager, I believe it is in Britney's best interest for me to resign from her team as my professional services are no longer needed."
Rudolph also said in the letter that he was "never been a part of the conservatorship nor its operations, so I am not privy to many of these details."
On June 23, Britney Spears told a Los Angeles judge she wanted the conservatorship arrangement, which has been in place since 2008, to end. It gives her conservators the power to make decisions on her personal and professional life.
"I'm not happy. I can't sleep. I'm so angry it's insane," she said in her testimony, which was shared via the telephone. "And I'm depressed. I cry every day."
She labeled the arrangement "abusive," adding: "I just want my life back. And it's been 13 years. And it's enough. It's been a long time since I've owned my money. And it's my wish and my dream for all of this to end without being tested."
Following the singer's testimony, Jamie Spears' attorney said in a statement: "Mr. Spears is sorry to see his daughter suffering and in so much pain. Mr. Spears loves his daughter and misses her very much."