How Build Back Better Could be Even Better | Opinion
West Virginia Senator Joe Manchin recently announced he won't support the current version of the Build Back Better Act. When they heard the news, my fellow Democrats' reactions ranged from disappointment to rage at the thought of the most important legislation in decades not making it to President Joe Biden's desk.
But they needn't fret. Senator Manchin is still talking with his colleagues, who are already adjusting the legislation to win his support.
In fact, this delay could actually be a blessing in disguise. It gives my party the chance to make a good bill even better, especially when it comes to health care provisions.
For instance, the legislation caps the cost of insulin for Americans with diabetes, expands health coverage to nearly 2 million uninsured Americans, offers more generous subsidies for patients who purchase coverage through the Affordable Care Act marketplaces and tackles drug prices. Those are all excellent reforms.
But Democrats can go further by cracking down on pharmacy benefit managers, or PBMs—the drug industry middlemen who can drive up out-of-pocket costs for patients.
American voters consistently cite the high cost of prescription drugs among their top policy concerns. Roughly eight in 10 adults believe the price of prescription drugs is unreasonable, according to a recent survey by the Kaiser Family Foundation. About a third of patients say they've been unable to take their medicine as prescribed because of cost, which can have serious health consequences. Failure to keep up with a prescribed drug regimen—a phenomenon known as "non-adherence"—results in 125,000 deaths each year.
The bill's existing drug-pricing reforms, such as the cap on insulin costs and out-of-pocket spending for Medicare Part D enrollees, will certainly help make medicines more affordable. But those measures don't help the tens of millions of older adults without diabetes.
Dealing with the maneuvers used by many PBMs to shift drug costs onto consumers would bring down costs for tens of millions of Americans.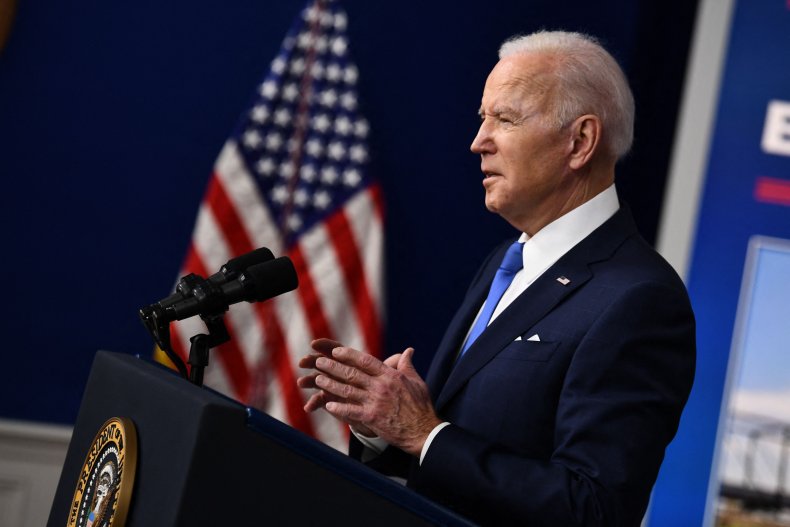 As the system works now, PBMs negotiate with drug manufacturers in order to secure bulk discounts on medicines. The savings they obtain this way are significant. In 2020, drug companies paid over $187 billion in discounts and rebates.
This raises an obvious question: If drugmakers are lowering prices by so much, why are drugs so hard for people to afford?
The answer: Many PBMs keep the bulk of the savings for themselves rather than passing on the savings to help Americans struggling to pay for needed medicines.
This practice has no place in our health care system. Thankfully, Democrats already have several promising ideas for putting an end to these practices.
One proposal is the Creating Transparency to Have Drug Rebates Unlocked (C-THRU) Act championed by Senator Ron Wyden of Oregon. This reform would require PBMs to reveal the dollar value of the rebates they secure from drug companies—including how much of those rebates are passed on to Medicare beneficiaries. Over time, the bill would ensure that a minimum percentage of the discounts are shared with Medicare patients.
A similar idea, introduced in September by Democratic Representatives Scott Peters of California and Kurt Schrader of Oregon, is the Reduced Costs and Continued Cures Act (RCCCA). Under this reform, out-of-pocket drug costs for Medicare patients would be based on the post-rebate prices secured by PBMs—not on the fictitiously high "list price," as happens so often right now.
My fellow Democrats have taken historic strides to make health care more affordable. But as they revise the Build Back Better Act, they could do even more. In the new year, legislators have a once-in-a-generation opportunity to eliminate some of the opaque practices of PBMs that have the potential to help more Americans afford their medications. I hope they'll seize it while they can.
Joe Crowley represented New York's 7th and 14th congressional districts from 1999 to 2019.
The views expressed in this article are the writer's own.