How To Build a Brand That Resonates With Today's Consumers
Branding connects you with shoppers on an emotional level. If you want to foster loyalty (and increase revenue), you need to build a solid brand that your customers will love.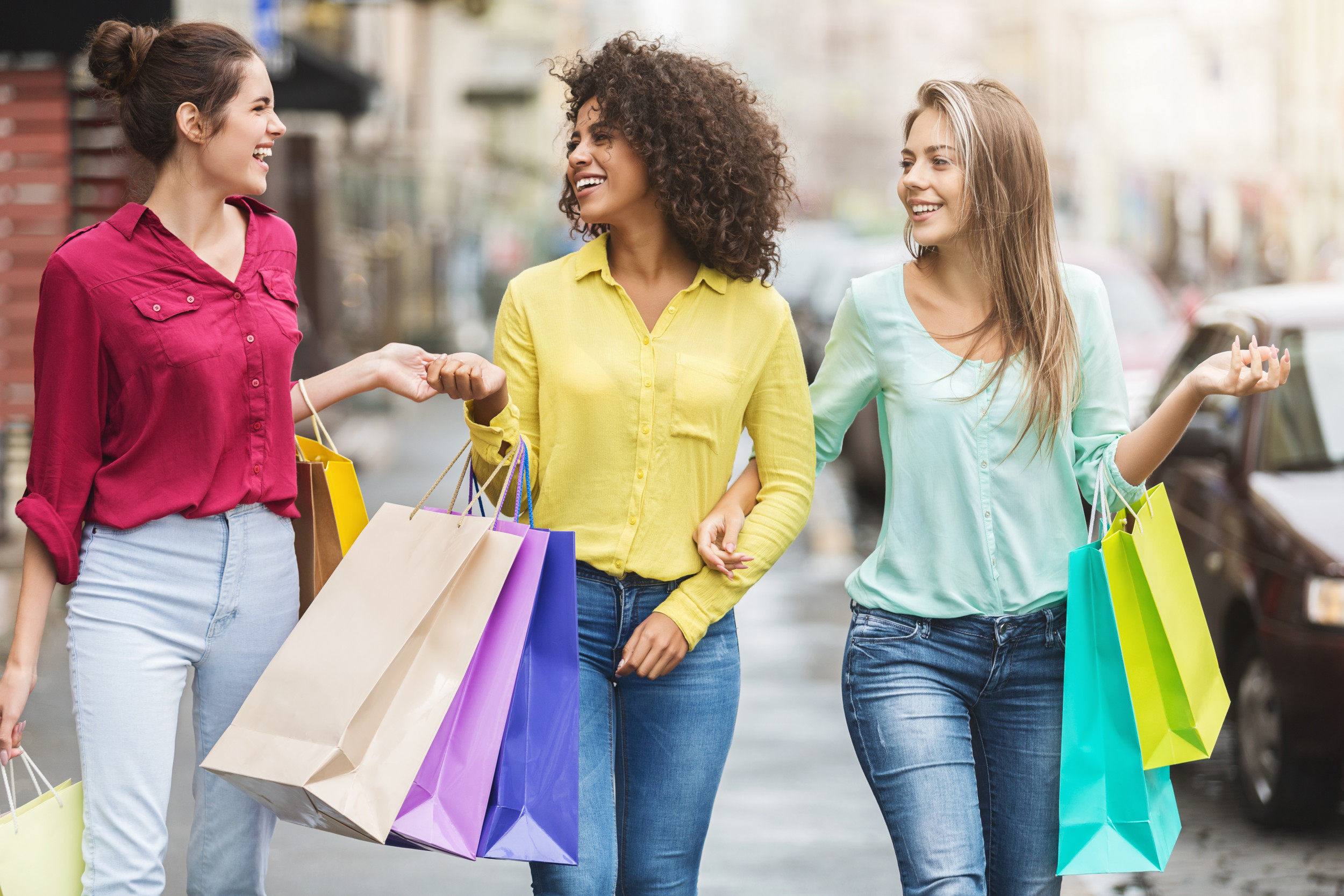 Why do shoppers choose to buy from your brand? Although product quality and customer service have a lot to do with it, you can't knock the value of good branding, either.
A brand helps you stand out from the pack and convinces customers to choose your biz over everyone else. Solid branding makes your value obvious, telling shoppers exactly why they should buy from you.
You've built a great brand, but what do shoppers really think about it? You need a deep understanding of your shoppers to build an effective brand that works for you — but that isn't always easy. Follow these tips to build a brand that resonates with shoppers today.
1. Find Your Target Audience First.
Nothing in marketing or PR is possible without understanding the people you serve. You're free to pick out a logo and brand colors but beware: If your branding choices don't tie back to your audience's expectations, it won't resonate with shoppers.
It's a good idea to start your branding with buyer personas. Most businesses have three to five different personas that they work with, so make sure you cover your bases.
You can also get audience information from your:
Social media followers.
Google Analytics.
Website search data.
Regardless of how you get your audience data, the point is to find customer pain points. Why are they looking for a solution? What keeps them up at night?
You need to understand the precise problem before offering a solution, and that's why you have to get to know your customers first before you start branding. Otherwise, you risk creating a brand that you think shoppers want to see — not one that's accurate to what shoppers really expect.
2. Define Your Brand Purpose.
Every business needs a brand purpose. That might sound a little fluffy, but just like how you can't go on a road trip without a destination, you can't brand without a purpose.
What's your business' reason for existing? There's a reason why everyone shows up at the office every day. Do deep work to determine your mission based on customer pain points.
3. Research the Competition.
It's a good idea to know what your competitors are doing. This isn't about copying other people but making sure you aren't accidentally copying competitors by creating a brand that's too similar.
You want to be different, so make sure you study five to 10 competitors, noting their:
Logo.
Brand colors.
Font.
Personality.
Mission statement.
What makes these businesses different from everyone else? What do they do well? What could they improve? When you know what you're competing against, it's way easier to stand out from the pack and convince shoppers to go with you instead.
4. Lean Into Your Differentiators.
Shoppers have a lot of options, so why should they go with your products? To build a brand that resonates, you have to lean into what makes you different. Differentiators are effective not only for boosting sales but for telling customers that you're the go-to source for a specific niche.
This is why it's great to be known for one thing. It's not about being different in terms of your products' bells and whistles but in noticeable, meaningful ways. For example, if you're in the sustainable beauty industry, maybe your differentiator is the fact that your products will always be cruelty-free and compostable.
5. Stand for Something.
If you want people to gush over your brand, sometimes it's okay to draw a line in the sand. It might be controversial, but shoppers resonate more with brands that support important causes. After 2020, we learned that shoppers respond positively to companies that give back and support causes — so make your position known.
This does come with the risk of losing shoppers who don't align with your views. But standing for something deepens the connections you have with current shoppers, who will see you as strong and principled.
It's Time to Build a Better Brand.
Branding connects you with shoppers on an emotional level. If you want to foster loyalty (and increase revenue), you need to build a solid brand that your customers will love.
You're free to take the DIY approach, but if you still feel like your brand isn't 100%, work with the pros. Find a team who can grow a small brand into a powerhouse through powerful branding.