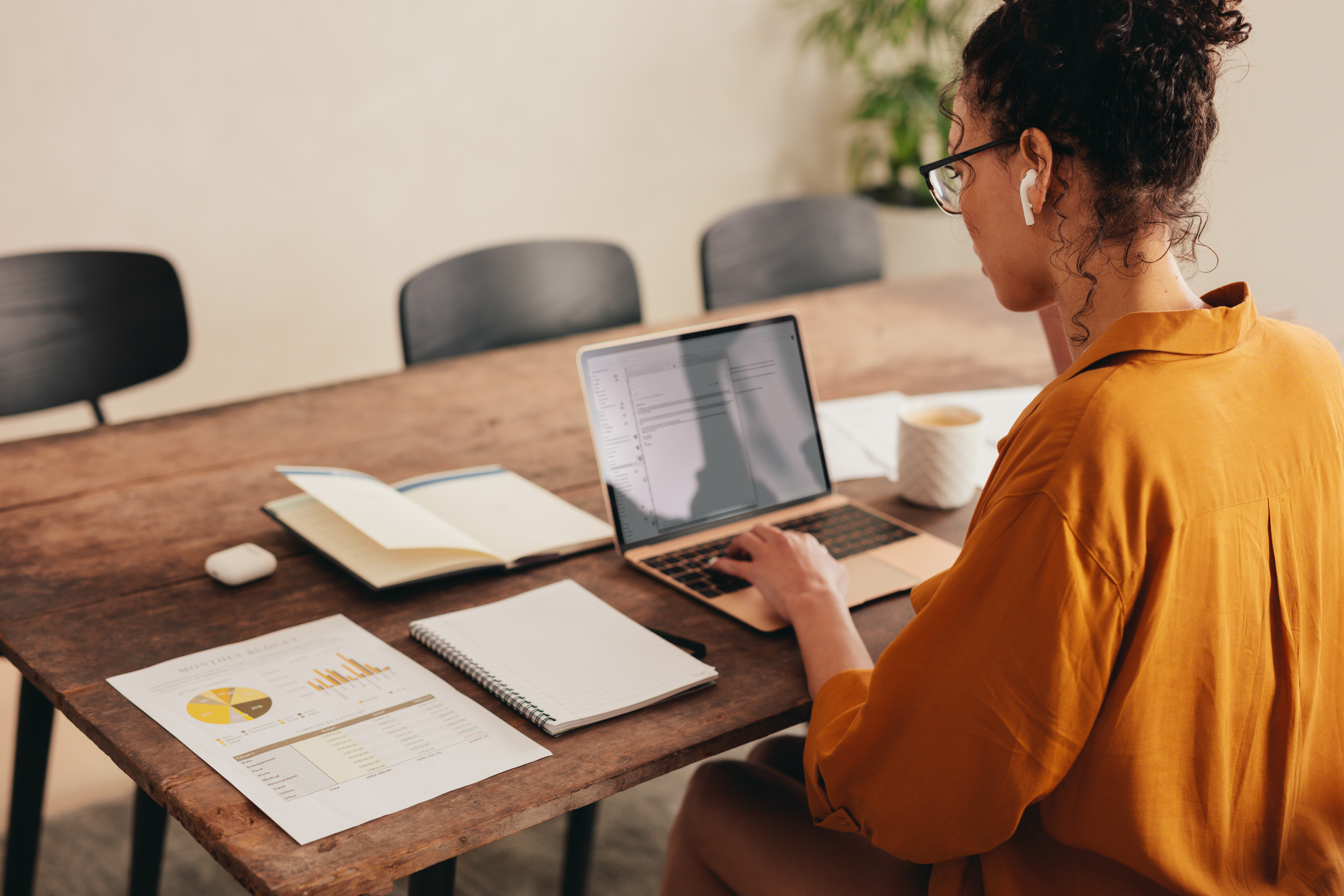 Companies everywhere are shifting their teams to permanent remote or hybrid work, partly to accommodate the majority of knowledge workers who say they want flexible work options post-pandemic. Many organizations considered WFH a temporary fix in the early days of Covid but are now facing the challenge of reimagining, redefining or growing their company cultures as we collectively acknowledge the traditional workplace no longer exists.
Many of the office-centered traditions that once bolstered an organization's culture are no longer accessible. Without an office to go to, employees miss important opportunities to socialize and connect with their colleagues or collaborate in person. Many remote workers say they struggle more than ever with work/life balance as the separation between work and home has become blurred.
Organizations must rethink how the company as a whole interacts, communicates and bonds with one another as they adapt to the new reality of fully remote or hybrid environments.
A strong company culture supports its employees in their efforts to contribute, remain productive and grow professionally. Though remote/hybrid work arrangements may present unique challenges, there are a number of ways managers of remote teams can continue to foster a healthy culture.
Invest In Good Tech And Training
Company culture will develop on its own, regardless of whether or not leadership is steering the ship. In a remote setting, it's easy to become disconnected from company values if managers are not modeling those values clearly and consistently. Leaders lead by example; if kindness, warmth and civility are core company values, let those values act as a north star in meetings and beyond.
To communicate effectively, it's essential to not only have the right tech for your company's needs in place, but that everyone, from the top down, is trained to use it. Remote working tools, management software and performance platforms can help to reinforce your company's culture by keeping lines of communication open and transparent, which builds trust.
This may require overhauling your onboarding process for new hires, investing time and money in company-wide training, or upgrading the tools you currently use to better suit your organization's needs.
High-quality tech allows workers to be both productive and connected without the need to over-monitor. Let go of micro-managing habits and trust that employees can and do rise to the challenges of remote work when equipped with the right tools.
Establish Routines and Rituals
With remote work, it's important to create touchpoints for employees and consciously communicate in an inclusive way. Give careful thought to the various rituals your organization used to establish trust and build bonds in a pre-pandemic era, and how you might translate those practices to a virtual experience. It's an opportunity to determine which pieces of your culture you want to preserve, and which pieces should be left behind.
Establish routines for daily/weekly/monthly check-ins, such as a daily 15-minute stand up for teams to sync their to-dos for the day, identify blockers and set up opportunities for collaboration. Weekly resource meetings can be used to assess each team member's bandwidth and make adjustments accordingly, and one-on-one monthly meetings allow managers to get a better handle on what's challenging or acting as a blocker for a team member, whether it relates to work or personal life.
Many companies try to limit most meetings to 15 or 30 minutes in an effort to keep employees from getting bogged down with an endlessly crammed calendar with little time to accomplish their actual work.
Regularly scheduled "town halls" are an opportunity for everyone in the company to hear from leadership about the organization's accomplishments, performance and future goals.
Opportunities for professional development are another key component of establishing a healthy company culture. Consider a curriculum of virtual workshops, lunch-time lecture series or other training opportunities that encourage employees to take active ownership of their career development.
Providing outlets for team members to feel heard is equally important, as is promoting employee events, challenges or other interactions that allow teammates to put work on the backburner and socialize, even if located in different time zones.
Prioritize Employee Work-Life Balance
Some WFH employees struggle with defining the line between personal life and work, which is easy to do when your office is never more than a few steps away.
Establish clear expectations around work hours and response times, and ensure everyone from senior leadership down adheres to those same parameters. It undermines your company's values if you tell your remote teams there's a hard stop to the work day, but managers or other senior leaders are sending Slack messages well past business hours. Knowing that boundaries are respected company-wide allows employees to feel more in control of their work and home lives.
Acknowledge that employees are coping with different circumstances in their personal lives and empower them with flexibility. Parents may have children doing remote learning, or struggling with a revolving door of school closings, while other team members may be caring for elderly parents or similar challenges. Empathy and trust that employees will do their best to deal with a given situation speaks to an organization's values of placing people first.
Adapting to a remote/hybrid environment will take time, investment, and no small amount of trial and error. But organizations have a unique opportunity before them to collaborate with their employees and build a culture based on shared values that serves the whole company, even if most of the company is working from home.