How Business Can Become Recovery-Friendly
The profound conflict between honesty and anonymity is particularly painful in business environments.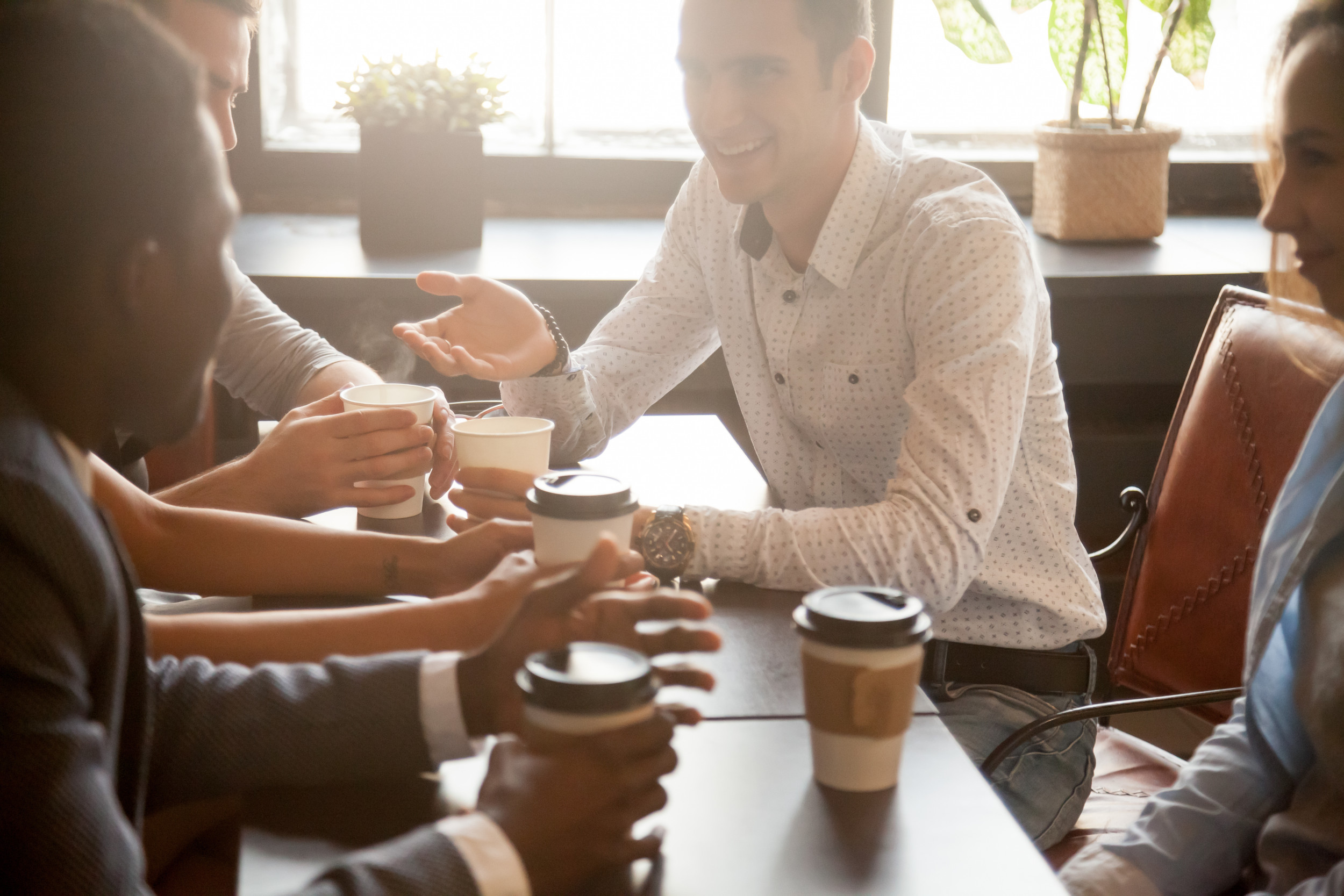 What happens when an executive in the technology industry decides to finally come out about his recovery? If he's like most executives I've worked with, he's terrified it won't go well. And that's not surprising. For almost a century — since Alcoholics Anonymous and 12-step programs were founded by a stockbroker and doctor in 1935 — keeping silent about addiction recovery has been the norm. In many businesses, being a drunk or a drug user is not only accepted, it is actually part of the culture. That can cause safety issues and sexual harassment issues, too. Using and drinking lower inhibitions and encourage predatory behavior.
Business 101 should mean workplaces are drug-free, safe for all employees and safe for the public they serve. Therefore, sobriety should be the most cherished word in business leaders' lexicon. Sobriety should be honored and celebrated because, to use the lowest common denominator, it's just good for business. When people seek treatment for their addiction, absenteeism and illnesses decrease and they become physically and mentally healthier. Productivity increases. Employees are more motivated and focused on their daily and long-term tasks. Behavior improves. The lying and covering up that people do to hide their use ends, and employees are more service-oriented (service is part of recovery). There's no downside for businesses that support the recovery of their employees.
This is a new idea. It means bringing a mental health issue out of hiding and shining a light on the benefits of becoming healthy. It is also where honesty comes in. Another principle of recovery is being honest and telling the truth about every aspect of your life. But what if you can't tell your colleagues the truth about your most positive asset? The profound conflict between honesty and anonymity is particularly painful in business environments. If you're sober and adhere to the principle of anonymity, you know what I mean. You avoid after-hours and business social events because you don't want the endless questions about why you don't drink. You may feel isolated or left out. You may feel ashamed that other people can drink and you can't. There is no greater stress in the workplace than being forced to hide who you really are. It doesn't matter what you are hiding — it hurts.
Only a few years ago, I heard a CEO in publishing say he would fire a prominent executive in another company (who had just come out about his recovery) in front of one of his employees who also happened to be in recovery. This CEO believes that addicts who seek help are unreliable. What can we do about the information gap and continuing stigma that prevents the celebration of recovery and better business?
Among mission-based businesses, there is a growing trend of hiring people in recovery. These businesses are often in the food, hospitality and addiction recovery fields. Companies like Indeed post job opportunities for people who have lived with addiction or mental illness. The Salvation Army, Goodwill, NAMI and Habitat for Humanity are nonprofits that exist to help people restore their lives. They spread good will and positive messaging.
But what about companies that aren't mission-based? I have been pondering for years how mainstream businesses can become more recovery-friendly. We all have membership pins and bracelets that display our affinities for certain causes. Pink symbolizes breast cancer. You see businesses going pink every October and you know that they support research and funding to beat breast cancer. Gay pride is another cause that has plenty of visible support from companies big and small.
It's not about the colors and the ribbons, though. It's about creating positive change for the public good. That starts with forming connections with like-minded people and showing vulnerability. I came out as the mother of an addict in my acceptance speech at an awards luncheon during a time when absolutely no one would admit such a thing. One newspaper reporter got confused and headlined the story: "Award-winning author has problem with alcohol." The hundreds of likes that flooded in the next day made it clear to me that people needed support in recovery — and that there were plenty of people who were willing to lend that support. That launched my sea change from author to recovery publishing.
What can coming out in big business do? It turns out that just one courageous employee can make a company recovery-friendly. It starts at the top. A year ago, an executive in the tech industry came out about his recovery in a blog on LinkedIn. After 15 years, Chris Anthony didn't want to hide anymore, but he wasn't sure how his company, SalesForce, would react to the public statement. The response was immediate and the opposite of what he expected. People all over the globe reached out and congratulated him. They said they, too, were in recovery. Other sober executives in his company, who didn't know each other previously, connected in a group they called SoberForce. That group is now serving as a model for other companies that want to support their employees in recovery. Anthony's experience proves that it just takes one person to unleash a wave of connection across their company and beyond.