How to Buy the Lizzie McGuire Colourpop Collaboration Now
If you were raised on Disney Channel, it's time to put on your best clogs, whip out your flip phone and hit the play button on that boom box.
As millenials and Gen Z revert to early 2000s fashions and inject their wardrobes with pops of funk and color, the original It Girl—well, of the 21st century—aims to make a re-appearance in your makeup drawer. Lizzie McGuire set the standard for 2000s girls' fashion, repeating outfits and buying your first bra. It's no wonder, as COVID has us all looking for a bit of familiarity Colourpop decided to collaborate with everyone's favorite, half-animated pre-teen.
A Lizzie McGuire and Colourpop collaboration is available today, and if you want to get your hands on it, you may have to act fast. Lizzie is just one of the recent, impressive Colourpop collaborations, the most recent being an Animal Crossing makeup set that had Nintendo Switch fans talking for weeks.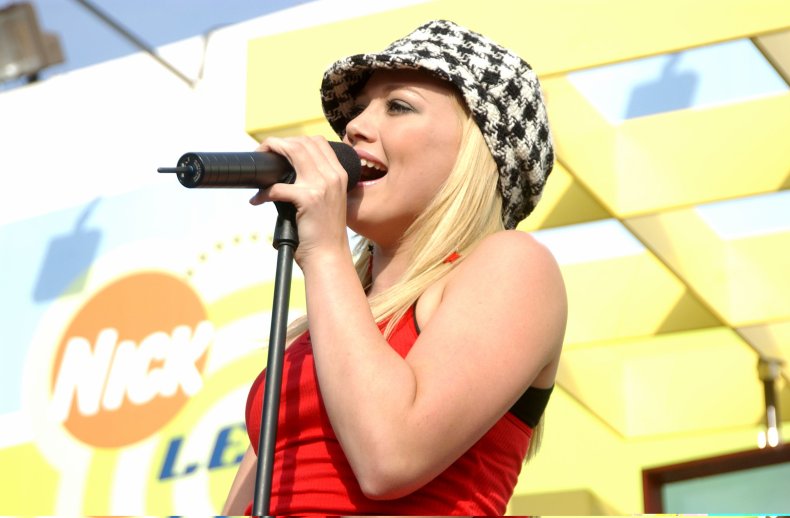 At 10 a.m. PT (or 1 p.m. ET) the Lizzie McGuire Collection goes live on Colourpop's website. Prices and individual photos of the products were not readily available ahead of the release—the website featured just a photo of all of the hot pink, glittery goodness represented the collection ahead of its official drop.
From the photo, four shades of lip gloss (decorated with Lizzie's beloved, animated alter ego), an eye shadow palette, two colors of pink blush, a lip scrub and two pots of glitter (did we mention this is inspired by the 2000s?) complete the collection, which already has internet users everywhere talking.
Twitter users waited in anticipation for the release on Friday, and even from the day Colourpop released the collaboration info.
So how can you buy the collection before it flies off the shelf? All of the Lizzie-branded products will be available on Colourpop's website at 1 p.m. ET Friday. In order to make sure you secure the pieces you love, Colourpop recommends making a Colourpop account and signing in before the collection officially launches.
The brand issued a tweet with a few helpful tips for online shopping and announced that every customer would be limited to five Lizzie-related items. That means you will have to make up your mind on which products you want ahead of time. Not sure? You can "figure it out on the way," as Lizzie McGuire's theme advised your young self many years ago.
Newsweek reached out to Colourpop to inquire about restock plans but did not hear back at the time of publishing.