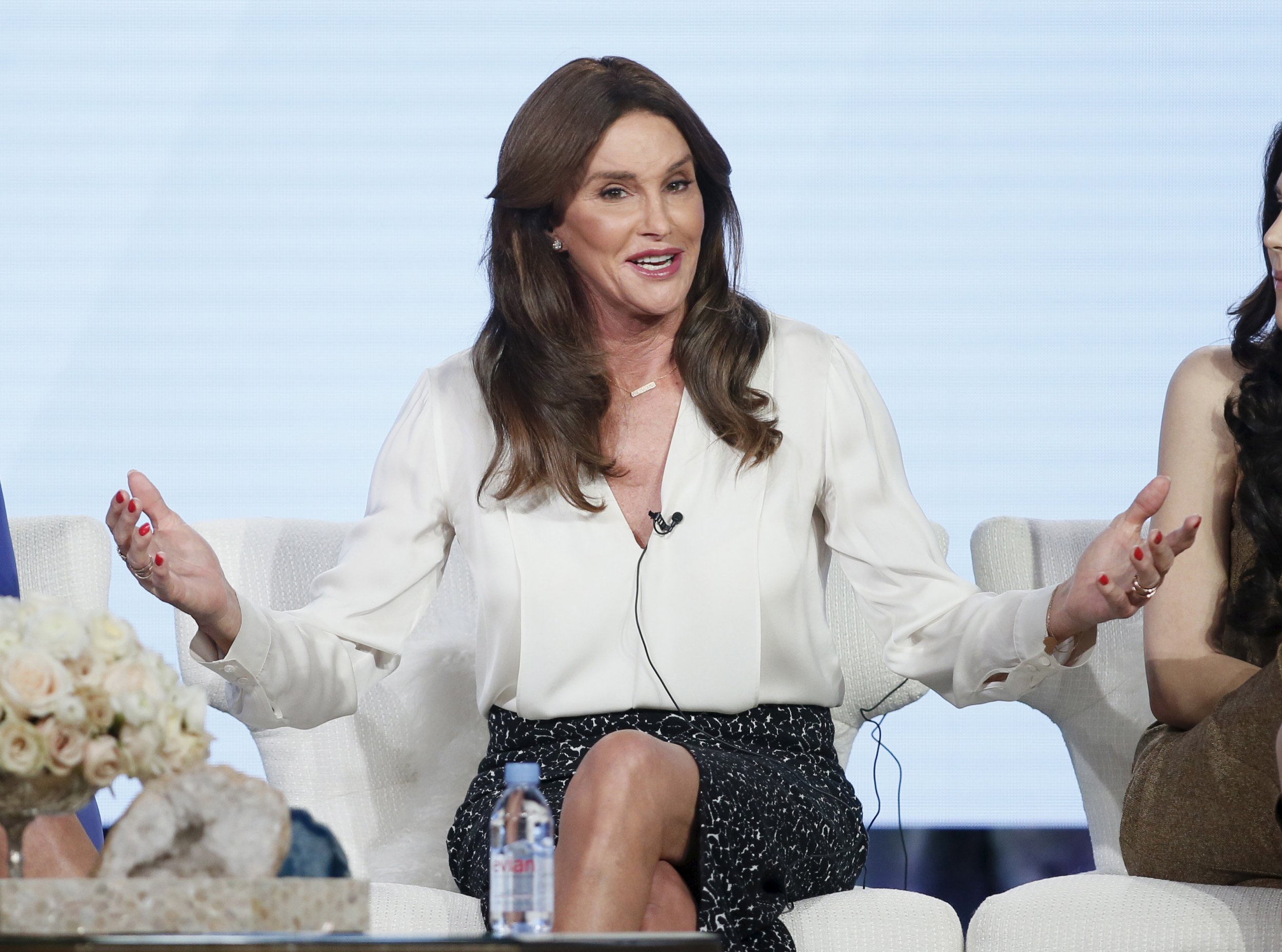 She was a long, cool—and somewhat muscular—woman in a white dress. On July 15, 2015, Caitlyn Jenner, clad in a Versace gown, stood on a stage in Hollywood and basked in the adulation of celebrities and pro athletes. The velvet-ropers of the pop culture elite were on their feet clapping, saluting the fortitude of a Malibu millionaire for having begun the process of transitioning from man to woman. It was at that moment I realized Donald Trump had a real shot to win the 2016 presidential election.
ESPN's decision (let's be real: Disney's decision) to bestow Jenner with the Arthur Ashe Courage Award at the ESPYs was a tipping point. The summer before, ESPN had given the same award to Michael Sam, a football player hailed for coming out as gay despite the fact that he would never play a down in the National Football League. Now ESPN viewers from Provo to Pensacola were being made to endure a 10-minute public service announcement on LGBT rights. The pendulum of pop culture had finally swung so far in the direction of the liberal agenda that it was about to topple over and crush Lena Dunham.
Less than a month later, in Cleveland, Donald Trump appeared at the first Republican debate. Early on, he fielded a question from Fox News host Megyn Kelly, who opened with, "You've called women you don't like fat pigs, dogs, slobs and disgusting animals"—
"Only Rosie O'Donnell," Trump interrupted, drawing raucous laughter from inside Quicken Loans Arena.
The cheers subsided, and Trump delivered a straight answer. "I think the big problem this country has," Trump told Kelly, "is being politically correct."
More cheers. And we were off.
There are a plethora of reasons Trump won this election—and perhaps even more why Hillary Clinton lost. There's the economy and nationalism and ISIS and immigration. But there was also the cultural disconnect between the coasts, where uncompromised progressivism, a "radicalized liberalism," was taking hold, and middle America, where it was not. The entertainment industry has always been more liberal than Main Street, USA, but in the past decade or so pop culture opened an adult bookstore on that street and told America to shut up and just deal with it. On Tuesday, a big chunk of America said no.
At some point during President Barack Obama's tenure—perhaps when avowed atheist Bill Maher, host of HBO's Real Time, released a film lampooning religion titled Religulous—a silent majority of Americans opted out of unconditional tolerance, not that they had ever truly opted in. At some point, the proliferation of progressive themes espoused in theater, television and film became overwhelming to those who live in states where beach umbrellas are not huge sellers. And so they tapped out, making superhero franchises the top box-office films and talent contests (The Voice, Dancing With the Stars) perennial top 10 TV programs.
The most popular musical on Broadway five years ago purportedly mocked Mormons but actually mocked the hypocrisy of saying any one religion is superior to another. The Book of Mormon was the toughest ticket on Broadway until Hamilton, a musical about the Founding Fathers in which none of the actors portraying those colonial aristocrats are white, came along. And why did they have to use hip-hop? ("They didn't talk that way," someone complained to me, ignoring the fact that they did not sing much either.)
On television, comedies featuring single-sex couples (Modern Family), transgender parenting (Transparent ) and libertine Brooklyn hipsters, pardon the redundancy (Girls), were critical darlings. Modern Family won five consecutive Emmys as outstanding comedy series, though it never came close to grabbing the Nielsen ratings that a safer sitcom, The Big Bang Theory, did. The critics in L.A. and New York adored Modern Family et. al, but somebody was watching The Big Bang Theory, a show whose title, ironically, is anathema to a great number of its Bible Belt fans.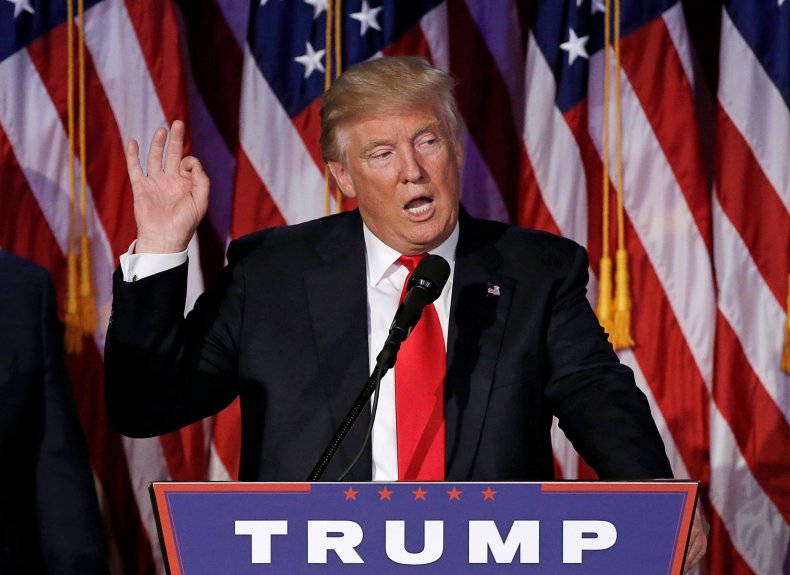 "This election reminds me of the O.J. trial verdict," comedian Jerry Seinfeld, a native New Yorker who spent nine productive and lucrative years living in Los Angeles, said recently. "It's like you reacted one way, and so many other people had the exact opposite reaction. And you think, I didn't realize I was living among so many people who felt this way."
Comedy, like the Cold War, should confer mutually assured destruction and distraction. But the jokes, whether they emanated from Saturday Night Live or Comedy Central, all seemed to head in one direction (and the late-night hosts adored the accessible and easygoing president). Stephen Colbert became rich and famous playing a caricature of Fox News host Bill O'Reilly, while so many of us forgot that O'Reilly still occupied the 8 p.m. slot on America's most-watched cable news channel. Who were all those people tuning in to him? And where was Comedy Central's nightly half-hour farce lampooning the pedantry of Rachel Maddow?
In the Obama era, red-staters were almost exclusively the punchline. Or the comedy was so banal ("Mennnnnn") that it only offended one's good taste. The genius of All in the Family, the top-rated TV show 40 years ago, was that it explored the liberal and conservative agendas, while skewering both. Earlier this year, All in the Family creator Norman Lear, 93, told the Los Angeles Times, "I'm waiting for a Muslim All in the Family. Muslims are never going to feel like a part of the American family until people start to make fun of them on TV."
At the 2014 Academy Awards, where 12 Years a Slave was up for nine Oscars, including best picture, host Ellen Degeneres joked, "Anything can happen. Possibility number one, 12 Years a Slave wins best picture. Possibility number two, you're all racists." The audience laughed—and the film won three Oscars that night. Two years later, when no people of color were nominated for an Academy Award, "Oscars So White" became a meme.
In the era of "peak TV," the Emmys and Golden Globes regularly showered best drama series awards on Breaking Bad and Mad Men. Excellent series, both, but a far bigger slice of the electorate has been watching a show that has never been nominated: N.C.I.S. Who are all those people tuning in to that, and where were the 3,000-word think pieces in Slate or Salon on the tragically heroic traits of Leroy Jethro Gibbs?
Popularity and quality rarely fully overlap on a Venn diagram, nor should they, but N.C.I.S., N.C.I.S. Los Angeles and N.C.I.S. New Orleans consistently out-rate(d) their more critically acclaimed brethren. This election became a mirror of what had been taking place in the arts: coastal critics devoting an inordinate amount of attention to what they preferred while neglecting to explore the tastes of the so-called silent majority.
Before Trump came along in the summer of 2015, the conservative attitude was rarely spotted on TV outside of Fox News or Monday Night Raw. Saturday Night Live created one character, played by Bobby Moynihan, to espouse conservative views and named him "Drunk Uncle." "These kids today, they don't even vote anymore," he told "Weekend Update" co-host Colin Jost a year ago. "All they care about is, 'Can I eat these flax seeds on my hoverboard? Is this Apple watch gender neutral?'"
On November 8, Drunk Uncle and Larry the Cable Guy exacted their revenge. The culturally disenfranchised, a demographic most emphatically embodied by non-college-educated whites, voted overwhelmingly for Donald Trump. They voted to, in the vernacular, "git 'er done." Did they or their parents prefer to remember the Bruce Jenner they saw standing atop a podium in Montreal in 1976, his only jewelry a gold medal draped around his neck, to the Jenner ESPN had honored? Is it so wild to suppose so?
In the past year, two of television's most popular refugees from political correctness were the presidential debates and the HBO series Game of Thrones. Perhaps it was coincidence, but one of the more ominous scenes from last season's GoT involved a "kingsmoot," a Westerosi version of a presidential debate. First Yara Greyjoy, a woman well-credentialed to rule her kingdom, addresses the rabble. But Yara's speech is interrupted by her rogue uncle, Euron, lewd and loud-mouthed and somewhat of a bully. Euron takes command. Yara and Theon flee for her life before Euron can "lock her up."
Meanwhile, in America, far away from the Narrow Sea, a November mandate has made Trump the 45th president. One way or another, winter is coming.