World Cup Group E: How Can Brazil Qualify for the Knockout Stage?
If the World Cup has taught us anything so far it's that nothing can be taken granted, particularly when it comes to the last round of group games.
Argentina and Portugal only just scraped out of their groups and Brazil will be hoping for a comfortable scenario when they take to the pitch in Moscow this afternoon, looking to clinch a spot in the round of 16.
What was supposed to be a relatively straightforward group has proved to be anything but, and here are all the possible permutations going into today's fixtures.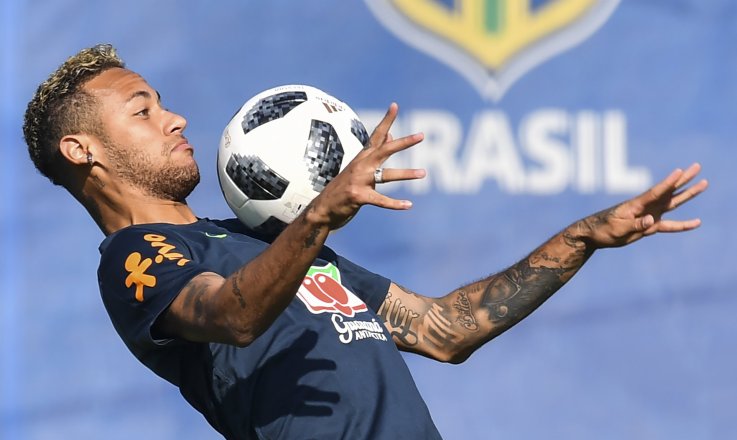 What is the current situation?
Brazil, Switzerland and Serbia can all still go through, while Costa Rica have been eliminated after losing both of their first two games. The five-time World Cup winners and Switzerland both have four points, with Brazil leading by virtue of a better goal difference. Serbia follow on three points.
What do Brazil need to do to qualify?
A win or a draw will be enough for Brazil to reach the knockout stage, although the latter result could see them finish second. Losing to Serbia would still see Brazil qualify, but only if Switzerland lose to Costa Rica by at least the same margin.
According to FiveThirtyEight, Brazil have a 89 percent chance of qualifying and a 64 percent chance of winning the group.
What about Switzerland?
Xherdan Shaqiri's last-gasp win against Serbia has put Switzerland in a great position to qualify for the next round. The Swiss face already eliminated Costa Rica knowing their destiny is their own hands and they will go through with a win or a draw.
Should they lose to Costa Rica, Switzerland could still go through as long as Brazil beat Serbia—otherwise qualification will come down to goal difference.
The Swiss have a better goal difference than Serbia, but losing to Costa Rica combined to Serbia's draw against Brazil would wipe off that advantage. Should the goal difference be the same in that scenario, the team that has scored more goals over the last three games will go through. Switzerland are also ahead in that respect, having scored three goals to Serbia's two.
Can Serbia do it?
Yes, absolutely. The Serbs will go through if they beat Brazil. They could also scrape into the next round if they draw against the five-time world champions and Costa Rica beat Switzerland by more than a goal.
That said, the last-minute winner they conceded against Switzerland has made their task a whole more complicated.
How important is it to win the group?
Before the tournament began, winning Group E was considered crucial to avoid Germany in the round of 16. The defending champions were widely expected to win their group and play Group E's runners-up on July 3 in Saint Petersburg.
However, with Germany struggling, there is now the distinct possibility they will play the winner of Group E. This means they could face Brazil in a repeat of the semifinal from 2014, when Die Mannschaft trounced the hosts 7-1 on home turf.
By contrast, whoever finishes second in Group E will probably play Mexico on July 2 in Samara.
Where can I watch the games?
The games kick off simultaneously at 2 p.m. EDT, with Serbia vs Brazil live on FOX and Telemundo, while Switzerland vs Costa Rica is live on Fox Sports 1 and NBC Universo.
Both matches will also be available online via FOX Sports GO, FOX Soccer Match Pass and via the FOX Sports app and will be streamed live via Fubo Premier, DirectTV Now and Sling Blue.
World Cup Group E: How Can Brazil Qualify for the Knockout Stage? | Sports