How Can Congress Prepare for the Next Global Crisis? Create A 'Science Readiness Reserve,' IBM Says
It's time that America's elected officials bring together some of the nation's greatest minds and technologies to prepare for the globe's next emergency.
That is the message from IBM, the multinational American technology and consulting company, to prominent members of Congress.
In a letter sent to leaders of relevant congressional committees Wednesday morning and provided to Newsweek, the company urged lawmakers to establish a Science Readiness Reserve, a group comprised of leading scientists and private sector resources that would explore how to best use artificial intelligence and other technologies to combat whatever calamities that may arise beyond 2020.
"Since the beginning of the pandemic, our scientific community has been racing against the clock to save lives," wrote Director of IBM Research Dario Gil and Vice President for Government and Regulatory Affairs Chris Padilla. "We must be ready to confront whatever challenge we may face next and accelerate our scientific preparedness."
The message was delivered to the leaders of the House Committee on Science, Space and Technology and the Senate Committee on Commerce, Science and Transportation.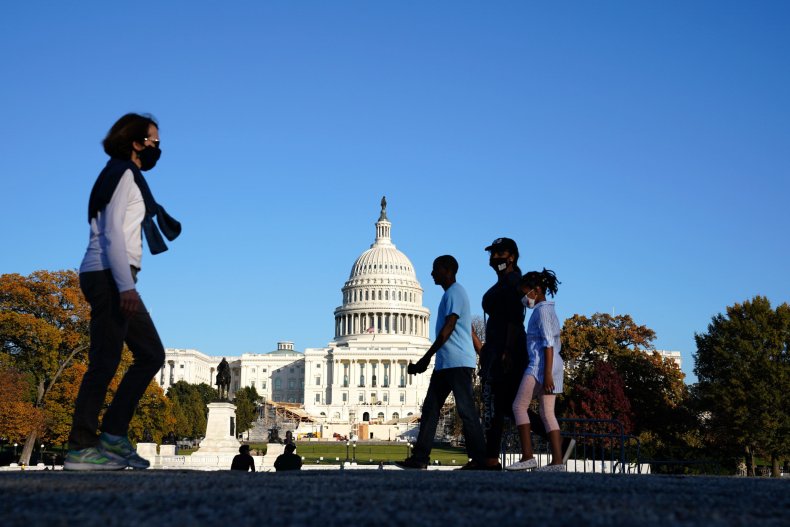 The idea, prompted by the struggle to combat COVID-19's chokehold on American society, is a fairly simple one, intended to help private and public sector researchers pool their resources. At its core, a Science Readiness Reserve would work with the government to "speed up response and recovery efforts," the IBM leaders said.
Such a group would use "cutting-edge and emerging technologies" like artificial intelligence, genomic sequencing and biotechnology to tackle things like public health, climate and natural disasters, and food and energy security. The private sector accounts for 70 percent of the annual $600 billion that's spent on research and development in the United States, according to IBM, a nod and a wink that more public-private partnerships would prove fruitful for the federal government.
Around the onset of the pandemic, IBM launched the COVID-19 High Performance Computing Consortium, a public-private supercomputer partnership aimed at combatting the virus.
The New York-based company suggested that the first step toward creating such a Science Readiness Reserve would be to establish a congressional task force to research how to make the concept become a reality. But as the nation's leaders remain focused on how to emerge from the ongoing coronavirus pandemic that has killed some 260,000 Americans, it's unclear when—if ever—lawmakers might turn their attention toward such a project.
"This is a critical moment," the IBM letter said. "We have an opportunity to advance science or we risk falling behind. But we cannot do it alone."