How Can Schools Combat the COVID-19 Slide? Bullying Prevention Is The Best Place To Start
We need to do all we can to reverse these trends and stop bullying in its tracks. So, where should we start?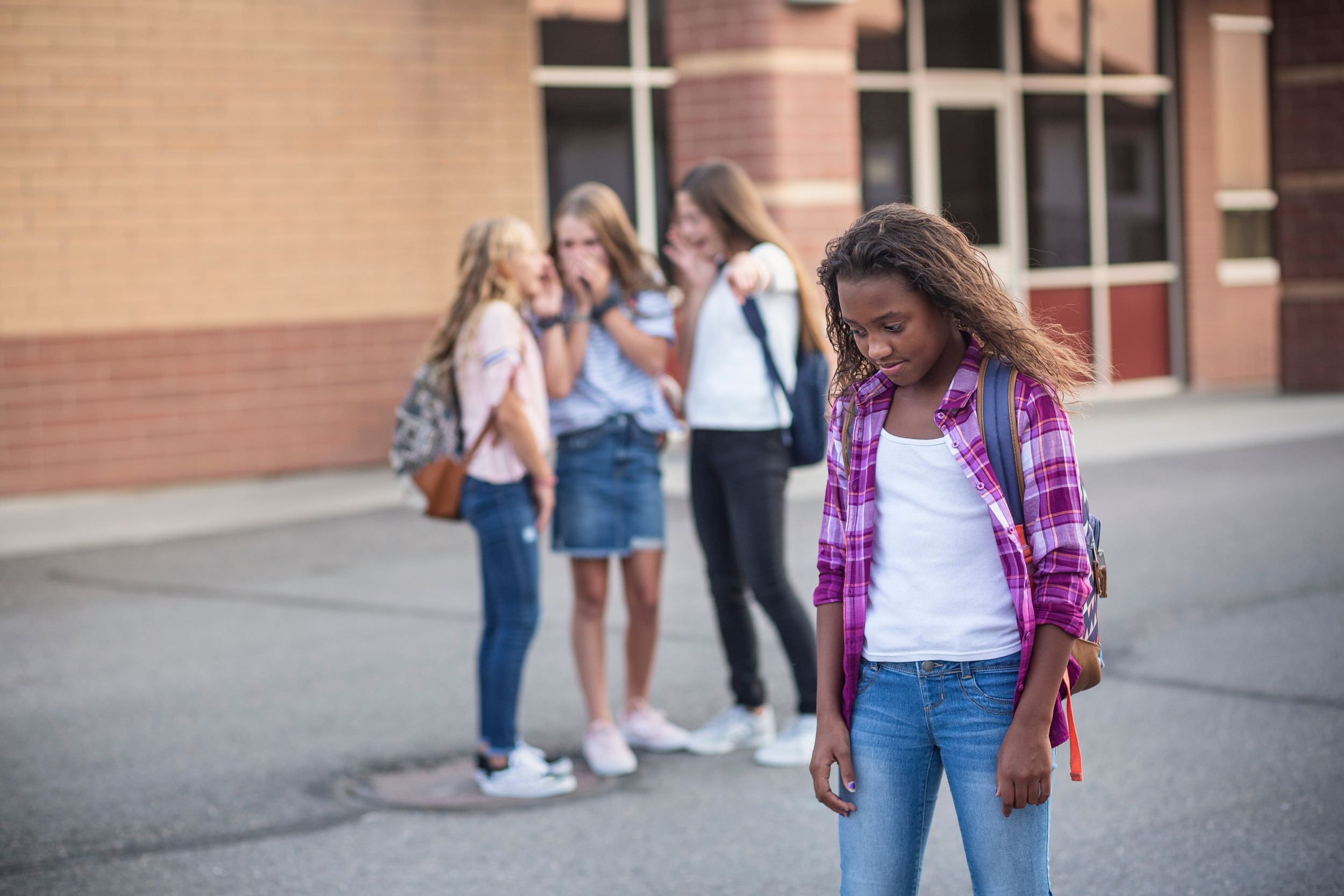 Thus far, much of the discussion surrounding the pandemic's lingering impacts has centered on learning loss, which has resulted in testing declines of as much as six percentile points in reading and 12 percentile points in math in grades three through eight. But the more important story might not be what's down due to the pandemic but rather what's up. Because as test scores drop, reports of mental health problems are on the rise — and you can't address learning loss if students are overwhelmed by challenges outside the classroom.
Over the past two years, many schools have reported elevated levels of anxiety, stress and behavioral problems among students. Perhaps most troubling of all is an increase in reports of bullying as more kids take their anger and frustration out on peers and exacerbate a problem that was already reaching epidemic proportions before the pandemic. Just a few years ago, 90% of students in fourth through eighth grades had already reported being bullied or harassed. Of that overwhelming majority, 41% believed it would happen again.
Why does bullying stand out as a problem that demands special attention — especially when there are so many other issues educators must navigate? It's because a rise in bullying isn't just a symptom of widespread mental health challenges but a cause as well.
When bullying increases, more children are forced to deal with threats to their physical and emotional health. More children can end up struggling with depression, anxiety and suicidal ideation. All the while, academic performance suffers as millions of children skip school days due to bullying as the effects pile up and compound each other in alarming ways.
We need to do all we can to reverse these trends and stop bullying in its tracks. So, where should we start?
1. More effective training for teachers, counselors and staff.
First, we need to think differently about how we approach the subject of bullying at a fundamental level. For generations, it seems we've collectively recycled the belief that bullying is a rite of passage. However, this belief doesn't help teach students how to approach a very serious issue. Training may be an essential piece of the puzzle.
Teachers, counselors and administrators need to know how to encourage kids to come forward, how to spot the warning signs if they don't and how to have a conversation about bullying when necessary. Additionally, they need to shift their perceptions, recognize bullying for the serious issue it is and understand that they have a critical role to play in ensuring that the target and the bully get the help they need.
2. Understanding the impacts of cyberbullying.
With the advent of social media, instances of cyberbullying, name-calling and other forms of harassment are on the rise. The long-term emotional effects can't be understated.
To curb the impacts of cyberbullying, in particular, parents need to fight the urge to simply curb screen time or take devices away and instead educate themselves and their children. Parents and students also need to get on the same page as their teachers and administrators — and that means training for them as well. They need to know what bullying looks like online, how to address it when it happens and when it's appropriate to report an instance to school because, as so many studies show, what happens outside the classroom can have a big impact on what happens inside the classroom.
3. Bullying prevention starts at the top.
If one thing's clear, it's that the actions of teachers and staff are as important as the actions of students. And if we want to change their behavior in a meaningful way, school and systems leaders need to make bullying prevention a top priority.
This kind of approach can help prevent what Conway Brooks and his daughter experienced at their local school. "It's gonna be very frustrating as a parent," Conway said. "You will not get even the acknowledgment that it's happening, because if they acknowledge it's happening, then they admit they have a problem. And a lot of these administrators don't want to."
When principals, superintendents and board members make it known that bullying prevention measures are important, they become a priority for teachers and staff all year long.
There's always been vital reasons to take bullying more seriously in our schools, but today, there's a new sense of urgency. Because when we address bullying, we take steps to improve students' mental health. And when we improve students' mental health, we put them in position to gain back the learning that's been lost over the last two years.
The choice before us is clear. We can do nothing and intensify the challenges our students face. Or we can finally acknowledge them and move our students and educators closer to that light at the end of the tunnel.