How Can You Tell Trump Is Lying? When His Lips Move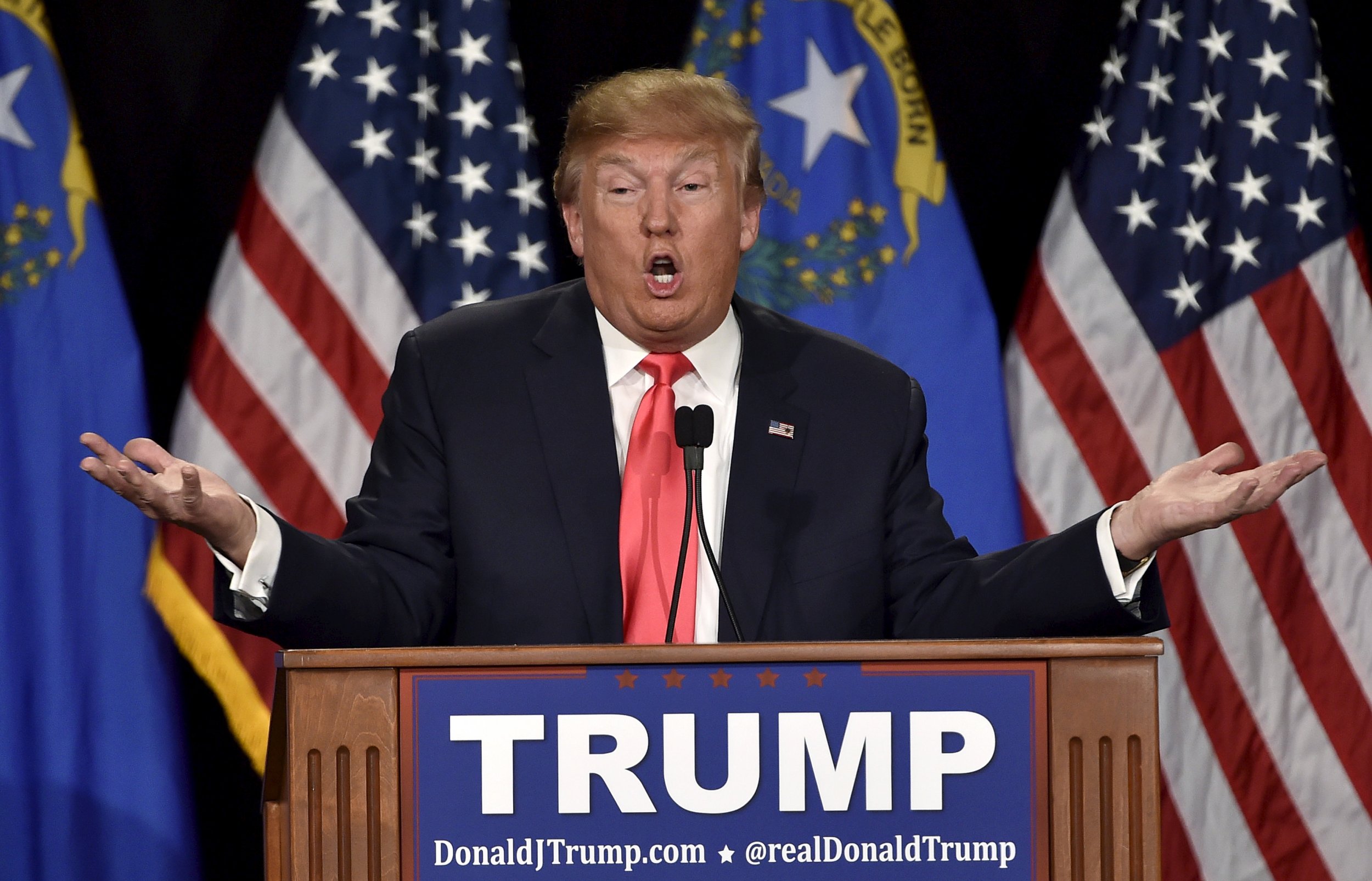 Now that we are days away from the start of the actual presidential primary season, it's time that voters understood the reality behind the myth of Donald Trump.
For months, Trump has been leading the polls based on support from admirers who say he's a "straight shooter" who "tells it like it is," a "winner" who "will make America great again."
If you're going to admire someone's character, no less vote for them for president, you should be aware of the veracity of their claims, and in the case of Donald Trump his actions reveal far more than his words.
As a New York–based financial journalist for three decades, I investigated Trump's business dealings, tracked his ups and downs and interviewed him numerous times.
Business reporters, like me, who have covered "The Donald" know two basic facts about him. First, he is a brilliant marketer, highly skilled at drawing attention to himself and his name; the Trump brand, after all, is the foundation of his enterprise. Second, Donald Trump is an inveterate liar whose boasting is matched only by his deceitfulness.
"At Trump University we teach success," pledged Trump in hawking get-rich-quick real estate classes. "It's going to happen to you."
Former schoolteacher Carmen Mendez believed Trump's pitch, borrowing $35,000 on three credit cards to enroll in the "Gold Elite Program." But the three-day course, she found, offered no insights, her "personal mentor" never met with her, and a highlight was having her picture taken with a life-size photo of Trump.
"A lot of people were cheated from their money because you offer something and you don't deliver, so you are stealing," Carmen told me when I reported the story in 2011.
New York Attorney General Eric Schneiderman has since sued Trump, alleging he defrauded more than 5,000 consumers for "engaging in persistent fraudulent, illegal and deceptive conduct in connection with the operation of Trump University," which had to change its name to "Trump Entrepreneur Initiative" because it was never licensed as a university or even a school.
Investors in Trump Atlantic City hotels and casinos are also familiar with Trump's deceptive practices. After repeatedly charging Trump with misleading them as his Atlantic City casino empire crumbled, chip by chip, bondholders sued him for intentionally diverting business from his older casinos to support the competing Trump Taj Mahal.
The Trump casino operations each fell into bankruptcy, a total of four separate filings, and in 2009 investors forced Trump out of the remaining casino company that still bears his name, Trump Entertainment Resorts.
When Trump speaks of "my properties," the truth is, many are not actually his. Yes, his name is prominently featured, usually in large gold plated lettering, but that's because Donald Trump markets his name to real estate investors around the globe who pony up money for the right to use it. The investors are the real owners; Trump, in most cases, is simply a merchandising vehicle.
Trump also grossly overstates his wealth. He claims to be worth more than twice what Forbes magazine calculates. The biggest difference is how Trump values his brand, insisting it is worth $3 billion. More like $125 million says Forbes, which has been closely measuring his holdings for 30 years. Trump also fails to subtract debt from the value of his commercial properties, according to Forbes. If only we could all elevate our net worth so easily.
Just as he falsely claimed President Obama was not born in the United States, Trump has long been a teller of tall tales. Perhaps Americans supporting Trump just don't care. They recognize that political candidates lie about each other and their own records to get elected. So why should they be concerned if Donald Trump tells "mistruths"?
In that regard, one may argue, Trump is well suited for politics, if not for the presidency. But no one should vote for Donald Trump because they believe he "tells it like it is." He tells you what he wants you to believe.
The real Donald Trump is a master salesman who will say anything to make a sale or win a vote.
Allan Chernoff, former senior correspondent for CNN and CNBC, is CEO of Chernoff Communications.