How the CDC Defines Being Immunized Versus Being Vaccinated
Aaron Rodgers' announcement this week that he contracted COVID-19 sparked debate about what differences exist, if any, between being immunized and being vaccinated against a virus.
The Green Bay Packers quarterback previously told reporters over the summer that he was "immunized" when asked about his COVID-19 vaccination status, which many took to mean he had received one of the shots recommended by the U.S. Centers for Disease Control and Prevention (CDC). But after Rodgers tested positive for the virus earlier this week, the NFL Network and ESPN reported that sources told them Rodgers was not vaccinated against the virus as members of the public previously thought.
While a person who recovers from a COVID-19 infection is believed to have some level of immunity to protect them from re-infection, the CDC released a study last month that indicated vaccination provided better protection than an immune response fueled only by a prior infection.
The CDC recommends all eligible individuals get vaccinated against COVID-19 regardless of whether they've tested positive for it in the past.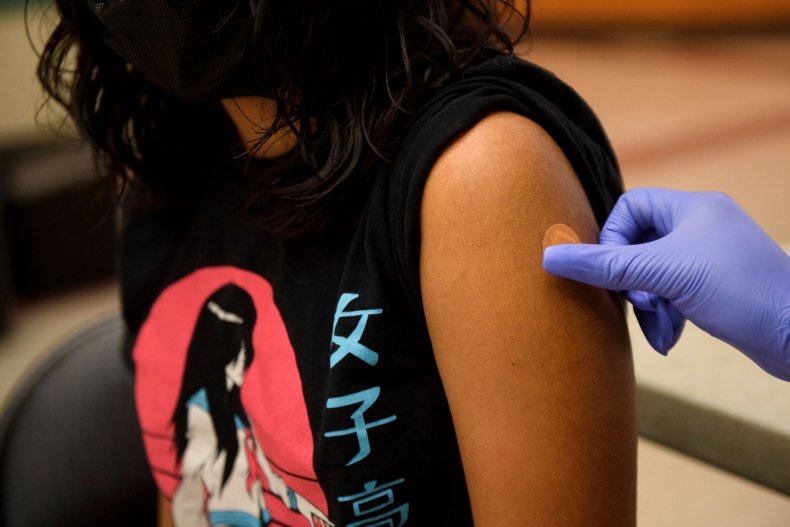 Despite the CDC's recommendations, some believe they may be considered immunized against the virus if they've already recovered from it. While the CDC notes on its website that the terms "immunization" and "vaccination" are often used interchangeably, the agency's official definitions for each are different.
Vaccination is defined by the CDC as, "The act of introducing a vaccine into the body to produce protection from a specific disease."
Meanwhile, the agency defines immunization as, "A process by which a person becomes protected against a disease through vaccination."
The CDC similarly defines immunity as being protected from an infection while a vaccine is generally defined as the agent "used to stimulate the body's immune response against diseases."
Newsweek reached out to the CDC for further comment.
COVID-19 vaccines produced by Pfizer-BioNTech, Moderna, and Johnson & Johnson have all been recommended by the CDC for inoculating individuals 18 and older. The Pfizer vaccine was earlier this year recommended for children 12 and older, and the CDC this week recommended a lower dose of the Pfizer vaccine for children ages 5 to 11 following the U.S. Food and Drug Administration's emergency use approval.
Some eligible individuals were advised to get a booster shot of select vaccines due to concerns that the protection they provide may lessen over time, according to the CDC. More than 21 million people in the U.S. have already done so.
The CDC estimates that more than 193 million people in the U.S. have been fully vaccinated against COVID-19, a number that represents approximately 58 percent of the country's population.