How to Celebrate Passover Remotely
This year, Passover will be celebrated remotely by many, without the mass gatherings of extended families and friends. On April 8, social distancing will be a challenge as followers wish to uphold religious traditions while staying healthy. Luckily, technology has become a beneficial tool to help the faithful adapt.
The Jewish holiday marks the journey from enslavement to freedom, as the Israelites departed from ancient Egypt. In the biblical story from Exodus, God "passed over" the homes of the Hebrews and spared the first-born from the plague. The Pharaoh finally relented and allowed the Israelites to leave slavery behind, according to Britannica.
On the first night of Passover, a special religious meal, known as the Seder, is made. The ceremonial plate contains shank bone, eggs, herbs, celery, and vegetables. The Seder is celebrated among friends and family at the dinner table, but the virus has prevented people from gathering.
Last month, Rabbi Jeremy Conway told The Guardian, "We are acutely aware of the pressures on individuals and families, particularly on older, vulnerable and isolated members. We already know why this Seder night will be different from all other nights, and this Pesach unlike any other."
"The kashrut division has been working overtime to support kosher shops and manufacturers, as well as to put together new guidelines just for this Pesach, for those without access to fully supervised products," added Conway.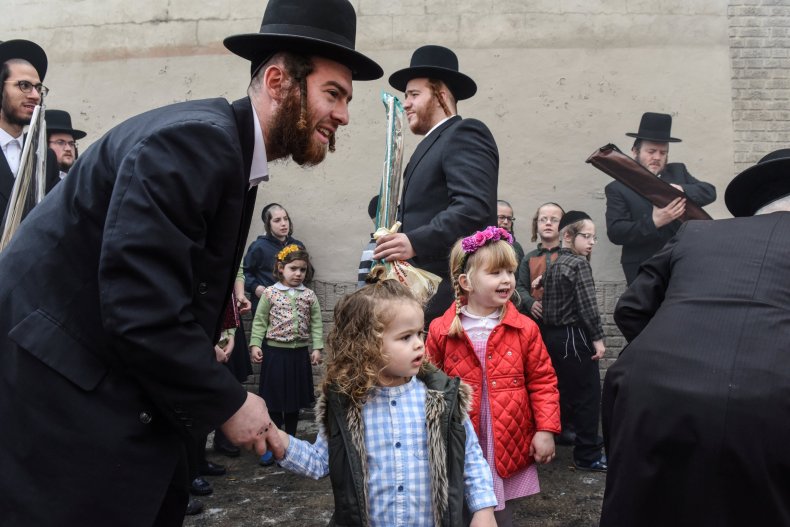 While Israel's Chief Rabbinate has forbidden Jews from using video conferencing apps, Orthodox rabbis from Jerusalem have granted the use of Zoom. Laura Janner-Klausner, Senior Rabbi to Reform Judaism, will be livestreaming the ceremonial dinner. Distant families will be able to use the remote conferencing service to communicate with one another. Families have until sundown to turn off the Zoom app and all other electronic devices during Passover's first night, per The Guardian.
If your folks have either an iPhone or an iPad, the FaceTime app could be very useful. This writer recommends Skype, Google Hangouts, and WhatsApp, for those interested in making video calls. Another recommendation, Facebook's Portal is a useful option for video calling.
The elderly though may have problems getting used to new technology. Because the older adults aren't tech savvy, it's important to be patient and accommodating to their personal needs. On the App Store, the Easy Tablet Help for Seniors app provides simple instructions on how to send texts and make video calls.
.