How to Clean Your AirPods and Headphones Properly to Avoid Wax Build-Up
If you've been using your AirPods for a while and notice a change in sound quality, this could be down to probably one of three things: there's a technical issue with your device or a problem with your hearing or—more often than not—your AirPods just need a good spruce-up to clear out any wax build-up.
Cleaning your AirPods and other Apple audio devices is fairly easy with a few precautions to bear in mind. It is essential to clean them regularly not only for hygienic purposes and to get the best sound quality but also to prevent equipment damage in the long run.
Keeping your AirPods, AirPods Pro, AirPods Max headphones as well as EarPods clean and dry will "maximize comfort and prevent long-term damage to your device," Apple says.
One of the most important aspects of cleaning your AirPods is to make sure no moisture gets into any openings to avoid damaging them, so you'll want to use a dry cloth or in some cases a damp one.
Cleaning methods slightly vary depending on the model of your Apple audio device and in some instances it could be safe to use disinfectants.
Generally for AirPods, AirPods Pro and AirPods Max devices, if your equipment has been exposed to anything that may cause stains or other damage (such as soaps, shampoos, conditioners, lotions, perfumes, solvents, detergent, acids or acidic foods, insect repellent, sun cream, oil or hair dye), users are advised to wipe their device with a cloth "slightly dampened with fresh water" and dry it with a soft and dry, lint-free cloth.
The device should not be placed into a charging case nor used until it's completely dry, Apple advises.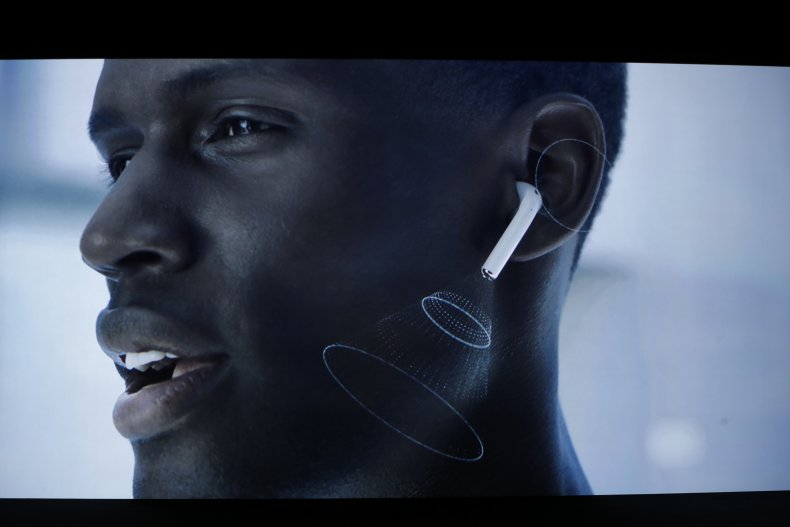 Below are some more specific tips for cleaning AirPods and other Apple audio devices.
How to Clean AirPods and EarPods
Speaking to Newsweek, Kristin DiNicolantonio, a director at the American Cleaning Institute (ACI), advised earbuds should be wiped with a soft and dry lint-free cloth. The microphone and mesh screens should be cleaned with a dry cotton swab. Make sure not to get any liquid in the openings.
Apple also warns customers not to use sharp objects or abrasive materials to clean their AirPods and AirPods Pro equipment.
The same precautions and cleaning methods for AirPods devices apply for EarPods.
While all three devices should also not be run under water, users can pull off the ear tips of their AirPods or AirPods Pro and rinse them with water only. Do not use soap or other household cleaners, Apple says.
"If any water has accumulated in the ear tip, to remove tap the AirPod on a soft, dry, lint-free cloth with the ear tip opening facing downwards."
As mentioned earlier, the ear tips should also be wiped with a soft, dry lint-free cloth and must be completely dry before reattaching them to your AirPods.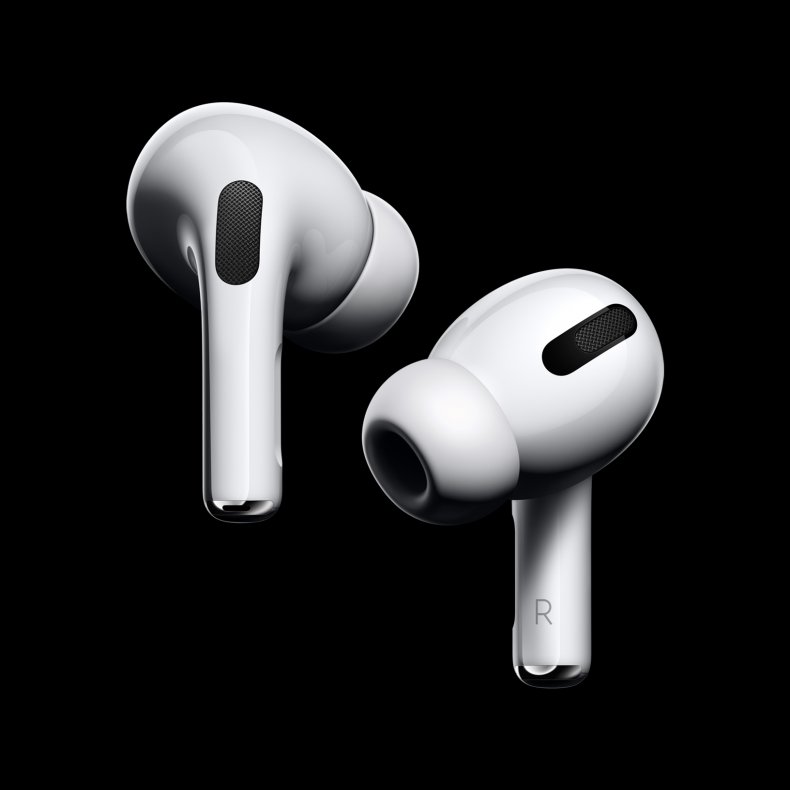 How to Clean AirPods Max
The aforementioned cleaning advice outlined for AirPods and EarPods also applies to AirPods Max headphones. In addition, users should take the following steps for cleaning the cushions and headband of their AirPods Max, as outlined by Apple:
In a clean container, mix one teaspoon (5 ml) of liquid laundry detergent into a cup (250 ml) of water.
The cushions should be removed from the ear cups before cleaning them.
When cleaning the headband, hold your AirPods Max upside down to prevent liquid from flowing into the headband attachment point.
Dip a lint-free cloth into the laundry detergent water solution you created. Wring the cloth out slightly and rub it on the cushions and headband gently for a minute each.
Wipe the cushions and headband clean with a separate cloth that's slightly dampened with fresh water.
Dry the cushions and headband with a soft, dry, lint-free cloth. Be sure you remove any excess moisture from the equipment.
Lay your AirPods Max flat to dry for at least a day before you reattach the cushions and use your device.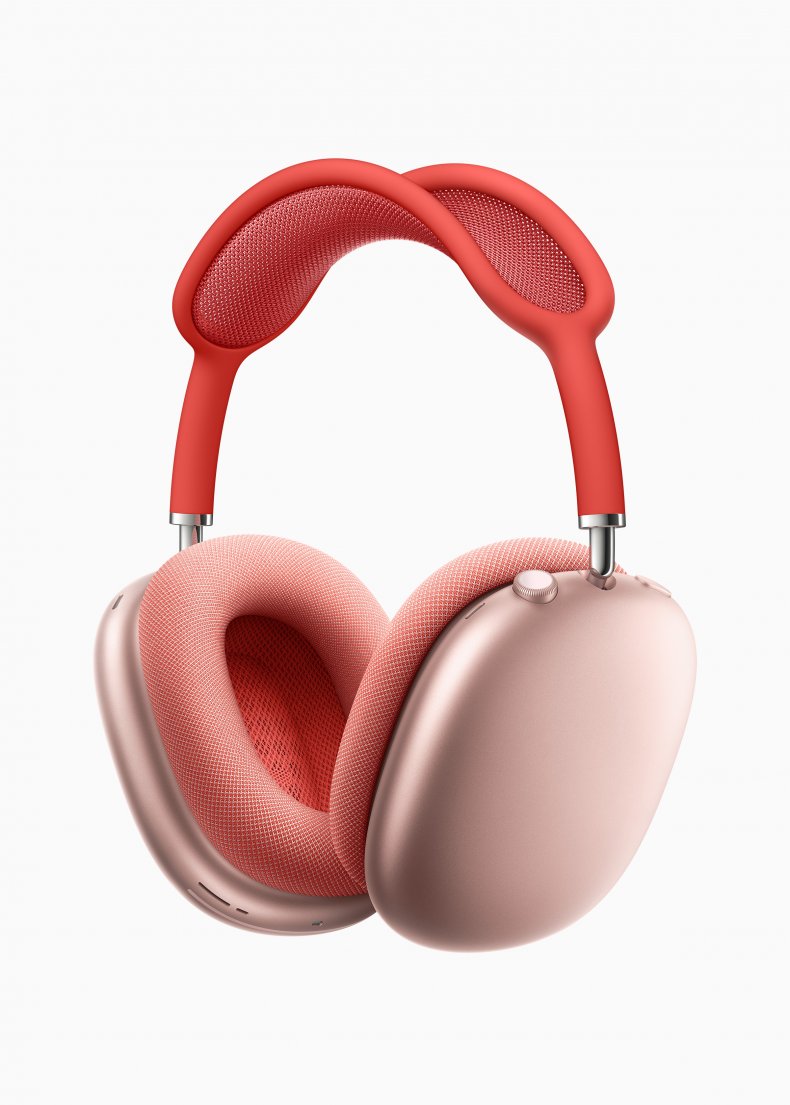 How to Clean AirPods Cases
For cleaning the charging cases for AirPods and AirPods Pro as well as the "Smart Case" for AirPods Max devices, customers are advised to clean them with a soft, dry lint-free cloth.
They can wipe the exterior of the cases using a cloth slightly dampened with isopropyl alcohol (more on disinfectants later below).
As always, don't use abrasive materials to clean the cases and allow them to fully dry before reusing them.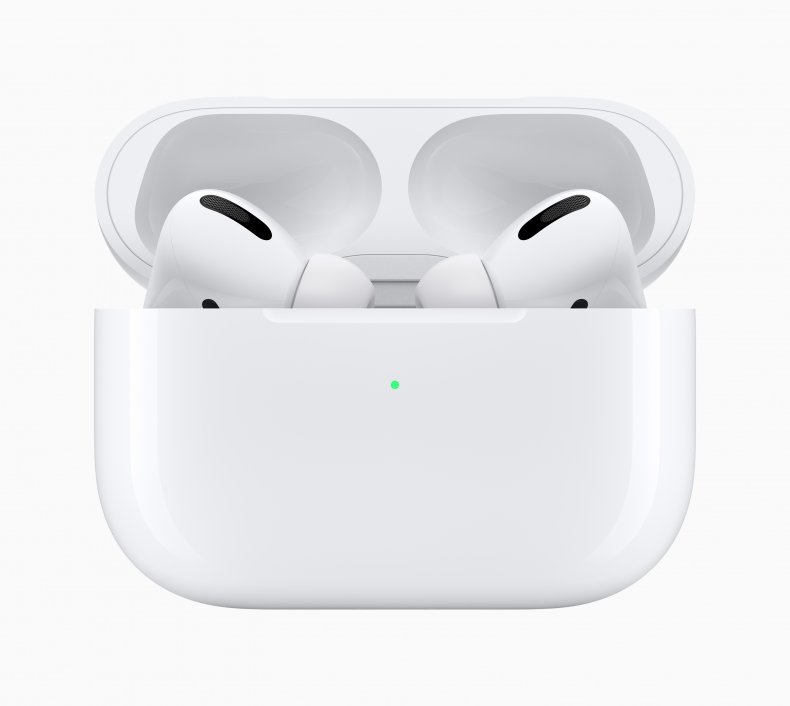 Apple also advises the following additional tips for cleaning AirPods cases:
Make sure that no liquid gets in the charging ports.
Remove any debris from the "Lightning connector" with a clean and dry soft-bristled brush.
Do not put anything in the charging ports to avoid damaging the metal contacts.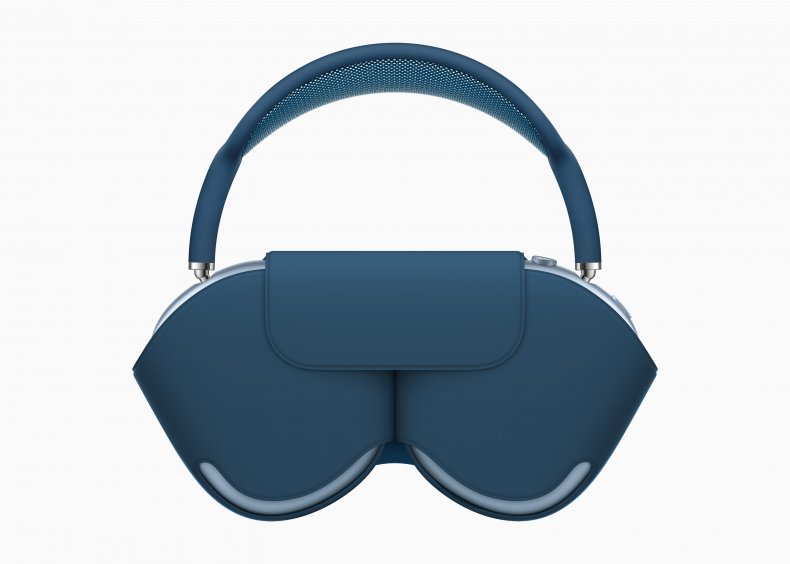 Can I Use Disinfectant to Clean AirPods?
Speaking to Newsweek, Michael Diamond, the executive director at The Infection Prevention Strategy (TIPS), a nonprofit associated with the ISSA (International Sanitary Supply Association), said he advises against using hand sanitizers to clean audio equipment as many of these products may contain other ingredients that can damage the device.
He recommends instead using a dry or damp microfiber cloth to clean these devices and to not spray anything on them.
"I would suggest that a damp (not wet) microfiber cloth of rubbing alcohol could be used to gently wipe the hard surfaces. Careful around the leather and other soft surfaces as this may damage it," Diamond said.
But a damp microfiber with water is "enough to clean" your equipment, he added.
Apple advises users can "gently wipe" the exterior surfaces of AirPods, AirPods Pro, AirPods Max and EarPods using either a 70 percent isopropyl alcohol wipe, 75 percent ethyl alcohol wipe or Clorox disinfecting wipes.
However, these disinfecting wipes should not be used on the speaker mesh of your AirPods, AirPods Pro and EarPods as well as on the knit mesh canopy and ear cushions of your AirPods Max headphones.
Customers are also warned not to use products containing bleach or hydrogen peroxide. The devices should never be submerged in any cleaning agents and avoid getting moisture in any openings, Apple says.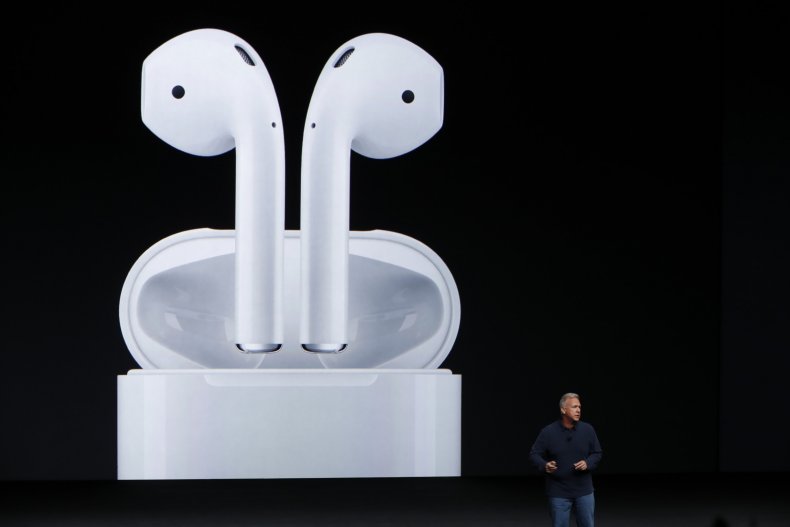 The graphic below, produced by Statista, illustrates the most anticipated upcoming Apple products.