Flooding and Heat Waves Could Ruin Your Summer Plans. Will the Outdoor Industry Save Them?
Last June, Wapama Falls at Yosemite National Park flooded. A winter with record snow, followed by a summer with record heat, meant record water gushed from the falls on the popular Hetch Hetchy trail.
As hikers cross, they are usually treated to a splash of water and mist. But last year, for the first time in at least several decades, the falls engulfed the bridge, pouring roaring waves over the trail for several meters on either side of the trail.
Yosemite workers put up signs saying "Danger, Trail Closed, Entry Prohibited," turning back disappointed hikers. Not all hikers turned tail, though. In that late June, a 66-year-old hiker crossed the bridge, lost his footing and fell to his death.
Yosemite National Park did not respond to requests for an interview.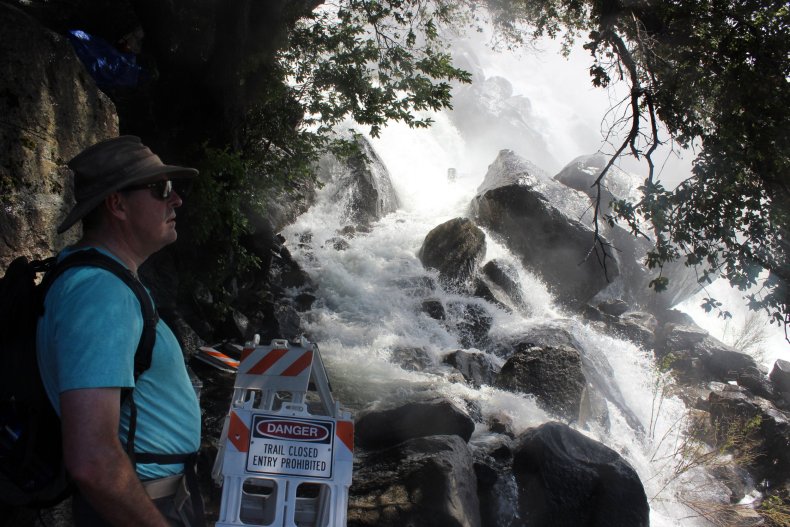 Outdoorsy individuals stoked on hiking, camping, skiing, and fishing are seeing climate change affect their outside plans all over the country. That means animals you might see in nature are going extinct and not changing color as they used to, campsites are becoming unbearably hot, fish are becoming too stressed in the heat to endure afternoon fishing, and snow is too sparse to support winter sports, even threatening the Winter Olympics.
Though climate change affects parks, the National Park Service (NPS), of which Yosemite is a part, has not been quick to admit it. In April, NPS published a report called "Sea Level Rise and Storm Surge Projections for the National Park Service," but censored words like "anthropogenic." The censorship functionally obfuscated the fact that human activity has created the climate change crisis that people have a part in creating new risks and problems in The Great Outdoors, like the flooding at Wapama Falls.
After an investigation by the Center for Investigative Reporting's podcast and social media platform Reveal publicizing the censorship, NPS restored the uncensored version of the document on Friday.
In the wake of human activity and climate change, who could save our outdoor activities?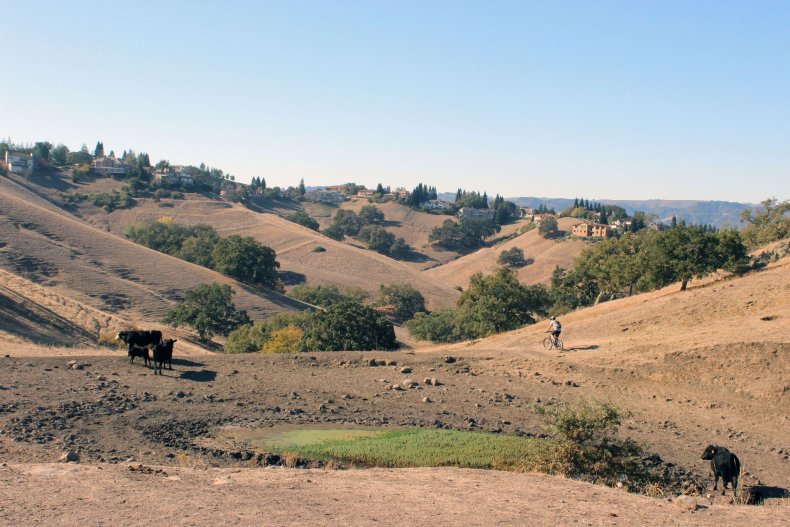 The Mighty Dollar
In theory, the people who spend the most time outdoors, and especially those who sell outdoor equipment and financially benefit from the outdoor industry, should be first in line to protect the environment. But if you ask Auden Schendler, climate activist, vice president of Aspen Skiing Company, and part of the nonprofit Protect Our Winters, they're not doing nearly enough.
"The outdoor industry is huge, and it has tremendous power and influence but it almost never wielded it," he told Newsweek. "And we should, the outdoor industry should be more powerful than the NRA and more effective." He noted that retailer REI alone has more members than the NRA.
According to the Outdoor Industry Association, the industry contributes $887 billion a year to the U.S. economy. To their credit, outdoor companies have done some to address anthropogenic climate change as an issue. The Outdoor Industry Association published a statement on climate change, saying:
The quality of our outdoor experiences are diminished from longer, hotter summers, prolonged drought and increasingly devastating forest fires in the West; to unpredictable winters, rising sea levels, flooding, warming waters and reduced river flows. Our health is compromised by the pollution of our air, land and water. [...]
Therefore, Outdoor Industry Association (OIA) calls on Congress to pass comprehensive climate change legislation. We encourage national, regional and local leaders – either through legislation or regulation — to enact policies that reflect the reality of climate change and that seek to stem it. We ask our nation's elected leaders and public officials to implement meaningful climate mitigations. And we ask them to protect America's public lands and waters, including the recreational opportunities and American jobs they support.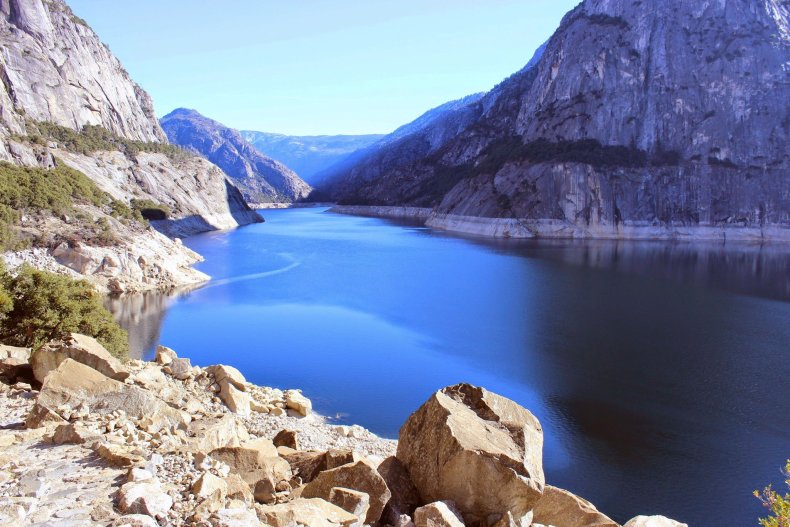 Some companies have made a tangible commitment to sustainability. For example, REI has pledged to only sell brands that meet sustainability requirements by 2020.
This year, the people running the Outdoor Retailer show said that they would move their event from Salt Lake City, Utah, to Denver, Colorado, unless Utah changed its political stances to support public lands; protecting clean air and water; and minimizing carbon emissions. Utah didn't change and the show moved to a more politically outdoor-friendly state.
According to the Salt Lake Tribune, organizers estimate that the change will bring a cool $110 million to Denver this year, leaving Salt Lake City in the dust.
Preparing for a climate-changed trip
Summers are getting longer and hotter and cold-weather sports opportunities may soon be minimal and fleeting. Expect forecasts to change at the last minute, carry emergency supplies in your car and do your part to reduce your carbon footprint.
Above all else, Schendler has this advice for outdoor enthusiasts: "Take a trip outside to Congress."