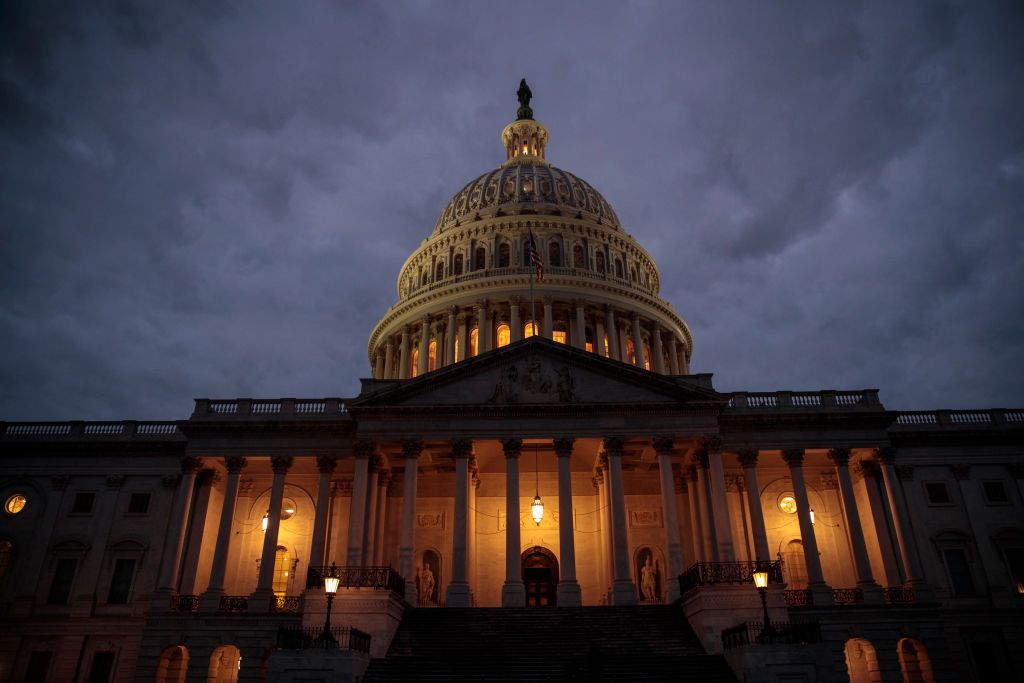 As the government shutdown enters its third day and the start of the working week, the outlines of a potential deal are coming into focus, though significant barriers remain.
Senators worked throughout the weekend to broker a deal. A bipartisan group of senators Sunday presented Majority Leader Mitch McConnell and Minority Leader Chuck Schumer with possible routes out of the impasse, which the leaders discussed behind closed doors, according to ABC News.
A vote on a temporary, three-week budget originally scheduled for 1 a.m. Monday was postponed to noon by McConnell—a sign that negotiations are progressing.
Lawmakers had earlier debated how to end the stand-off on the Senate floor—with Schumer and McConnell pointing the finger of blame at each other.
McConnell said that if by February 8 the Senate had not reached an agreement on immigration, he intended to take up legislation to address Deferred Action for Childhood Arrivals (DACA) program—as well as border security and increased defense spending.
"Let's step back from the brink. Let's stop victimizing the American people and get back to work on their behalf," McConnell said on the Senate floor Sunday night.
However, Schumer said that the temporary spending bill was far from a done deal, with the bill requring 60 votes to pass the Senate.
"I am happy to continue my discussion with the Majority Leader about reopening the government. We've had several conversations, talks will continue, but we have yet to reach an agreement on a path forward that would be acceptable for both sides," Schumer said after McConnell spoke.
At the center of the dispute is the future of DACA, the Obama era bill that shielded 700,000 undocumented migrants brought to the U.S. as children—the "dreamers"—from deportation.
Democrats want guarantees they won't be deported as part of the Trump administration's immigration crackdown. Republicans say their status can be decided after a congressional budget deal has been reached. The White House has said it will not discuss a deal on immigration while the government is shut down.
Any potential deal to end the shutdown would see DACA discussed in the Senate while the temporary spending bill is in place. Some Democrats are reportedly concerned that an immigration bill addressing DACA could be quashed in the House, before even reaching the Senate.
"We want to see a commitment to take up immigration," said Senator Tim Kaine, Democrat of Virginia, told The New York Times, "with a belief that we'll get to a good result for Dreamers."
President Donald Trump kept a low profile Sunday, and has been accused by Democrats of shifting his positions on a DACA deal, reportedly scuppering a last minute agreement under the influence of hard-right adviser Stephen Miller. The White House said the president was working the phones to resolve the standoff.