Former star of The Bachelor Colton Underwood has come out as gay.
The reality television star gave an emotional interview to Robin Roberts on Good Morning America today (April 14) where he revealed he has come to terms with his sexual orientation after struggling with his identity.
"Obviously this year has been a lot for a lot of people, and it's probably made a lot of people look themselves in the mirror and figure out who they are and what they've been running from or what they've been putting off in their lives," the 29-year old said. "And, for me, I've ran from myself for a long time—I've hated myself for a long time.
"I'm gay, and I came to terms with that earlier this year and have been processing it," he continued. "The next step in all of this was letting people know. I'm still nervous but, yeah, it's been a journey for sure."
Despite being overcome with emotion at points, Underwood said that he is the "happiest and healthiest" he's ever been, adding: "That means the world to me."
He even revealed that at one point he "would've rather died" than admit he was gay.
"There was a moment in L.A. that I woke up and I didn't think I was gonna wake up," he shared. "I didn't have the intentions of waking up."
Underwood's sexuality was previously discussed during his 2019 stint on The Bachelor, where he spoke about being a virgin—something that was promoted as a storyline on the show.
Roberts asked if people may feel "misled" by his appearance on The Bachelor and admits that he "could have handled it better."
"I've thought a lot about this too, of, 'Do I regret being the Bachelor and do I regret handling it the way that I did?' I do," he said. "I do think I could've handled it better, I'll say that."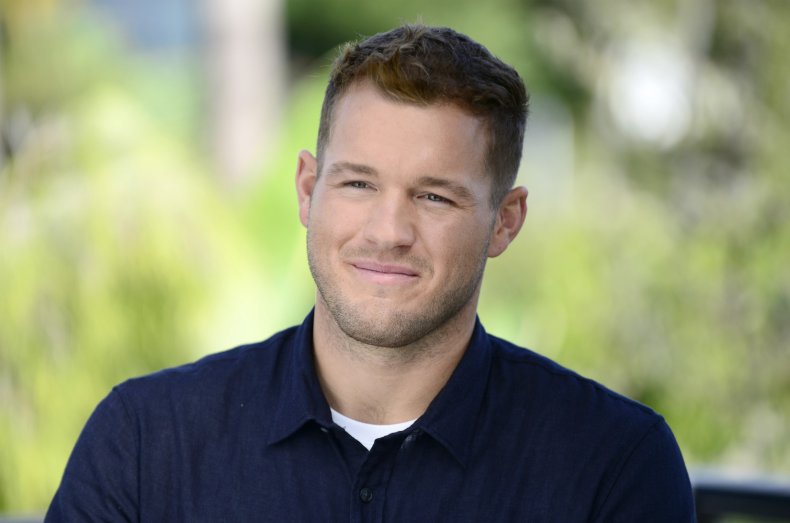 He also apologized to his ex-girlfriend Cassie Randolph and urged that he was very much in love with her while they were dating.
"I loved everything about her and it's hard for me to articulate exactly what my emotions were in going through that relationship with her was because I obviously had an internal fight going on," Underwood explained. "I would just say that I'm sorry from the bottom of my heart. I'm sorry for any pain and emotional stress I caused. I wish that it wouldn't have happened the way that it did. I wish that I had been courageous enough to fix myself before I broke anybody else."
Reflecting on the factors that made him suppress his sexuality for so long, Underwood spoke of his Catholic upbringing, and learning that being gay was a "sin" in the church at a young age.
"I used to wake up in the morning and pray for him to take the gay away," he said. "I used to pray for him to change me," he said, noting that he now grown "closer to God."
Now that he's come out, Underwood said he is looking forward to finding a partner, despite not yet having an emotional connection with a man.
"I've never allowed myself to," he revealed. "And It's never been sort of in my cards to let myself get there, and I want to more than anything. I'm looking for someone who can push me and challenge me in all the great ways."