Flu Kills 20-Year-Old Woman—How Common Is It to Die From Influenza?
A 20-year-old Arizona mother died just days after she was diagnosed with the flu. Though her death is tragic, it is thankfully rare among influenza patients.
According to reports from Buzzfeed and local news outlets, Alani Murrieta died on November 28 from a flu that turned into pneumonia one day after she went to an urgent care clinic. She is survived by two young children.
The type of influenza that she had was also among the most common found across the United States during the last week for which data was available—influenza A.
Flu and pneumonia is the eighth most common cause of death for Americans. But according to data from the Centers for Disease Control and Prevention, there have been fewer deaths from the flu lately than usual.
"Influenza is a nasty virus that can attack a perfectly healthy child or young adult in [the] prime of their life," said Dr. William Schaffner, an infectious disease specialist at Vanderbilt University Medical Center. (Schaffner did not examine Murrieta.) "It's just an ominous annual lesson." He noted Murrieta's case may reinforce that everyone should get vaccinated. For the most part, however, the complications of influenza affect people who are older and people who have other medical conditions.
According to the Centers for Disease Control and Prevention's WONDER database—which tracks how people die, among other things—nearly a million people died of the flu or pneumonia between 1999 and 2015. That's about 19 per 100,000 people. However, it's a far more common cause of death for people who are more than 80 years old.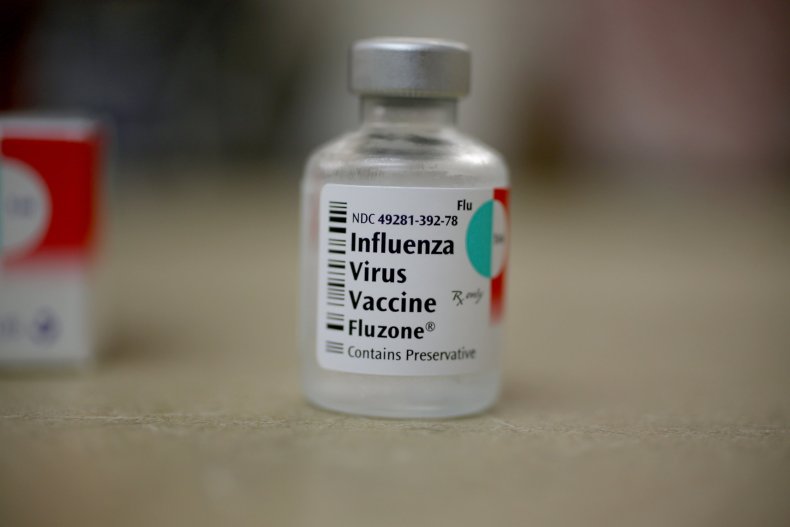 People who are in their early 20s, like Murrieta, are among the least likely groups to die from the flu and pneumonia; less than one person in this age group died of the flu for every 100,000 people. Only children over the age of five and teenagers have lower flu-related death rates.
This year's flu season may be particularly bad. As Newsweek previously reported, physicians are warning that the flu vaccine may not be able to protect against the most dominant strain people may get this year. (Murrieta had not gotten a flu shot, according to Buzzfeed.) That strain, called H3N2, is also often associated with more people being treated in hospitals and more people dying, Schaffner said.
"Voltaire cautioned us that waiting for perfection was the great enemy of the current good," Schaffner said. "We have a pretty good vaccine that each and every year does a lot of good." Even if the vaccine doesn't prevent every flu case, people who have gotten the vaccine generally have a more mild infection. It may also help prevent the disease from spreading to people who are most vulnerable.
There are a few other things that people can do to prevent the flu from spreading, said Nicole Capone, a public information officer at the Arizona Department of Health Services. "Remember to cover your cough, wash your hands and stay home when sick," she said. "Flu is unpredictable, but this season, we're seeing more cases earlier in the season than we typically do."