How Common Is Sexual Assault in the U.S. Military? The Pentagon Just Released New Data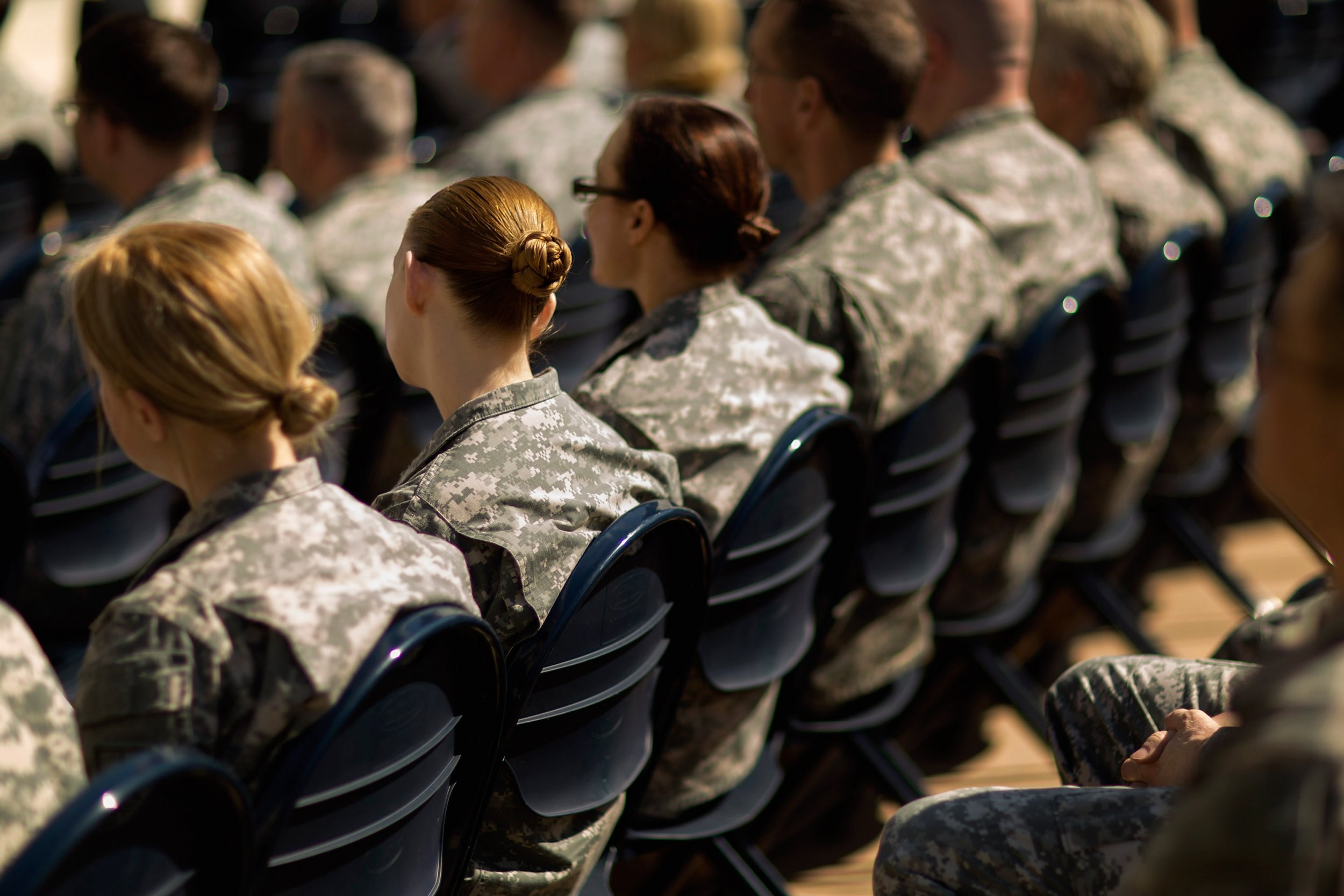 Updated | Sexual assault rates in the U.S. military haven't changed much in the last two years, according to newly released data from the Pentagon.
In the fiscal years 2015 and 2016, the number of people who reported sexual assault was largely the same. The report by the Department of Defense's Sexual Assault Prevention and Response Office details the total number of sexual assault reports made from the U.S. Army, Navy, Marine Corps, Air Force, joint bases and combat zones like Iraq and Afghanistan, from the fiscal years 2013 to 2016.
Reports of sexual assault went down, slightly, in combat areas, joint bases—where there are multiple branches serving at one base—the Marine Corps, and the Army. But each of these changes was very minimal. In combat areas, there were 125 reports of sexual assault in 2016, whereas 118 were reported in 2015. In joint bases, the number of reports decreased slightly from 705 in 2015 to 670 in 2017. In the Marine Corps, there were 837 reports in 2015 to 825 in 2016. And in the Army, there was a decrease of just 12 reports, from 2,217 to 2,205.
The Air Force and Navy were the only two that recorded an increase in reports. The Air Force changed from 1,009 reports in 2015 to 1,043 in 2016, while the Navy went up from 1,243 in 2015 to 1,285 in 2016.
"Since 2012, the department's annual reports on sexual assault in the military have reported regular declines in the prevalence rates of sexual assault among the force," Commander Gary Ross, a spokesman for the U.S. navy told Newsweek in an email, noting that the uptick in reports is likely because more people have come forward.
With an increase so small, it is unlikely that the social shift has had much of an impact on reports; however, the Pentagon estimated that 32 percent of service members who experience sexual assault now report it, up from 25 percent in fiscal years 2014 and 2015.
"We would say that this is positive for both 'women and men' and that reporting has increased by nearly 400 percent over the past ten years," Ross said.
The number of reports doesn't necessarily mean the alleged sexual assault occurred at that installation, but that the installation is where the service member is getting help with their report. The incident could have occurred "while on deployment, while away on leave, or even prior to entering the military," the Pentagon told ABC News.
In a press release, the Pentagon said they released the data now "due to recent requests for this information under the Freedom of Information Act." Ross said the FOIA request came in before the recent public discussion of sexual misconduct against powerful men in Hollywood, media and politics.