How to Compete on Netflix Baking Shows 'Nailed It,' 'The Great British Bake Off' and 'Sugar Rush'
There are a few reasons you may have been drawn to this article. Either you've been doing a ton of baking during Covid-19 quarantine, or you've been watching a ton of lighthearted baking shows to get you through it. Maybe you've done a mix of both, and found comfort in the confections. Whatever the reason, we've got your back, and know how you can apply to be on your favorite baking show.
Netflix has a list of series that might inspire some delicious designs in your kitchen. But wouldn't it be better to be on screen, showing off your creativity? Here are some of the streaming platform's biggest hits, a little bit about them and how you can apply to participate.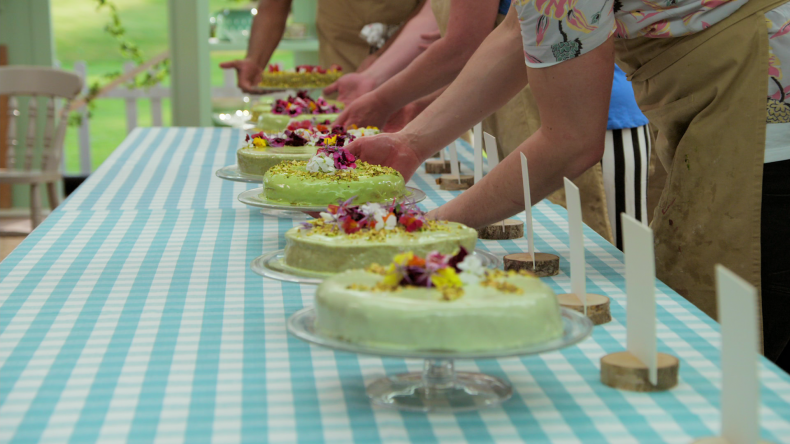 The Great British Bake Off
Known for being quirky and utterly delightful, the Great British Bake Off (called The Great British Baking Show in America due to copyright, according to The Kitchn) is undoubtedly a comfort during difficult times. It advertises incredible recipes along with camaraderie even between competitors.
If you're planning to apply for this series, know you'll have to test your baking skills by creating innovative expressions without a recipe in front of you.
Unfortunately, applications for 2020 have already closed. Finalists were notified by March 6 if they qualified for another round of auditions. You can see the details on the casting page here.
For next year's auditions, watch the Great British Bake Off website here. Also note: The Great British Bake Off is a Channel 4 production, and isn't exclusively written for Netflix.
Nailed It
This Netflix Original doesn't require quite as much professional training. Nailed It forces amateur bakers to recreate incredible baking designs with no guidance. Naturally, it leaves room for some hilarious moments.
There's great news for anyone craving to appear on the series: it's casting now! You can fill out the application here.
You must be over the age of 18 to apply.
Sugar Rush
Sugar Rush has aired two super-successful seasons on Netflix, but there's no word on Season 3 just yet. The professional baker-drive show is still listed on the Magical Elves production company website, but there's no information on casting just yet. You can watch for open casting opportunities on the website here.
If applying isn't quite up your alley, you can find tons of episodes of all three shows on Netflix right now. In addition to the normal seasons, each show has a holiday edition or two if you're in need of a little extra cheer.