Rich Antoniello, CEO of Complex Networks, is rattling off what he thinks about his competition: ESPN is flailing and has "the worst lifestyle coverage" he's ever seen. GQ is just doing what Complex did 15 years ago. "The biggest challenges to me," he says, "are not our competitors, by any stretch."
Other than the nice stash of booze, there's nothing swank or executive about Antoniello's New York City office. Same for his black T-shirt and sneakers. The bro aesthetic makes sense: The 46-year-old rules a staff of 400 mostly 20-somethings, the hive mind behind one of the most innovative media companies in America.
Complex started as a fringe lifestyle publication in 2002, focusing on hip-hop, sneakers and comics. It was one of the first companies to build its business around the idea that subcultures would move from the periphery into the mainstream. As its audience grew, Complex did too, evolving into a mini empire of sites and channels—including First We Feast, Collider, Pigeons & Planes, Rated Red and Sole Collector—covering music, video games, sports, fashion and food.
Despite that exponential growth, the edgy, underground attitude remains. Now valued at between roughly $250 million to $300 million (Antoniello won't talk revenue, saying only that the company has been profitable since 2010), you might say it's Complex's job to be cool.
The quotable Antoniello does occasionally slip into CEO jargon—soliloquies about "verticalized interest points" and "margin compression." The name Complex Networks is new, part of a joint acquisition by Verizon and Hearst Communications in 2016. In the year since, the network has launched 32 shows, mostly on YouTube, and this weekend, it's hosting its second annual ComplexCon, a two-day, star-heavy music festival (Pharrell Williams, Gucci Mane, Young Thug) in Long Beach, California.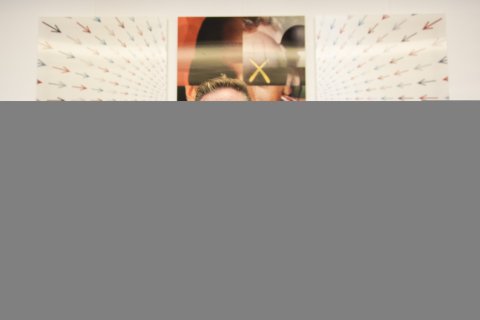 Show up at the Complex offices in a button-up shirt, and you feel like a square. Each of its two floors are crammed with employees—young men and women in sound studios, bunched around standing desks, cross-legged on the floor. They stare intently at screens, headphones in, dressed in fashionable streetwear. Noah Callahan-Bever, Complex's 38-year-old chief content officer, is sporting an inside-out classic Champion hoodie. "Scott Disick dresses like guys in our office have been dressing since 2002," he says, referencing Kourtney Kardashian's ex.
Antoniello and Callahan-Bever have been with Complex for over a decade, shifting from a glossy print magazine to digital in 2007, from display ads to sponsored content in 2008, and moving into video in 2012. While views can be a unreliable statistic, the company reports an impressive 810 million per month across its networks. Episodic shows like "Everyday Struggle" (a rap-centric debate show) and "Sneaker Shopping" (stars buying shoes), many running 15 minutes or less, are massively popular. The premise of "Hot Ones," filmed in a little studio with a black backdrop, is particularly inspired: Celebrities (for example, Kevin Durant or Ricky Gervais) test progressively spicier—like make-you-hallucinate spicy—chicken wings as they are interviewed by host Sean Evans. It was born as a one-off, but Complex quickly saw the weekly potential: total views recently shot past 200 million.
"We took an interview show and totally twisted things. That's not short-form digital content. That's a series and a brand—fucking ready for TV, mass audience, mass influence," says Antoniello, who is fond of the work fuck, employing it as an adjective and an adverb.
The so-called "pivot to video" (or, to the publishing world, "lay off writers") strategy has conquered the digital landscape in almost no time. You can thank that pivot for the short autoplay content at the top of nearly every online story (this one included), instigated by the perceived limited attention of anyone under 25. It's a wanton grab for the high advertising rates associated with video, and Antoniello takes some credit for this controversial evolution. "We were five years ahead of the curve," he says. "We were thinking, If we're going to be the leading youth culture voice—period, end of story—how can we just be text?" But rather than cheap content, Complex's innovation was to invest resources to make it good.
In other words, it doesn't randomly throw stuff up on YouTube hoping to attract the "lowest common denominator," says Antoniello. He and Callahan-Bever court left-of-center ideas, as well as sticky talent. They were fans of the hip-hop reporter DJ Akademiks, for example, before hiring him to co-host "Everyday Struggle" in April. (Akademiks's own YouTube channel has 1 million subscribers and 530 million views.)
Antoniello points to a recent episode of Viceland's hit show "Desus & Mero" as proof that Complex's strategy is working. The hosts spent a good portion of the half-hour discussing a conversation sparked by Complex's "Everyday Struggle." "Who's the real content developer there?" he asked rhetorically.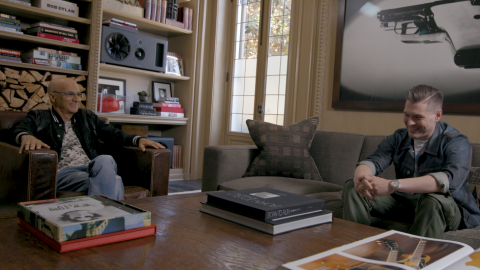 Antoniello and Callahan-Bever have aged well beyond the network's demographic of 18- to 24-year-olds, but they were both kids who searched for an identity through popculture—hip hop, sneakers, comics or whatever; they understand obsessions. What Antoniello observed 15 years ago, when he was still selling magazine ads, was that pop culture's various genres were cross-pollinating in ways they never had before. What he then predicted, with Callahan-Bever, was the modern desire to brand pretty much everything, yourself included. And that, he says, is the foundation of Complex, as well as new-school media success. "A brand means a consumer knows what that brand means to them and what that brand represents in general. You've got to get that right first. And that takes time."
Media, Antoniello likes to say, is a marathon, not a sprint. To wit: After five years, streaming video is beginning to pay off, putting Complex in an enviable position. In 2016, digital advertising revenue surpassed TV for the first time, with spending for digital video ads jumping 67 percent.
"We don't fight it," Antoniello says of change. "A lot of companies do these things to check a box. They're fighting to hold on to what their old model is. We look at it as shedding skin—we know we're going to have to do it, so why not do it to ourselves?"