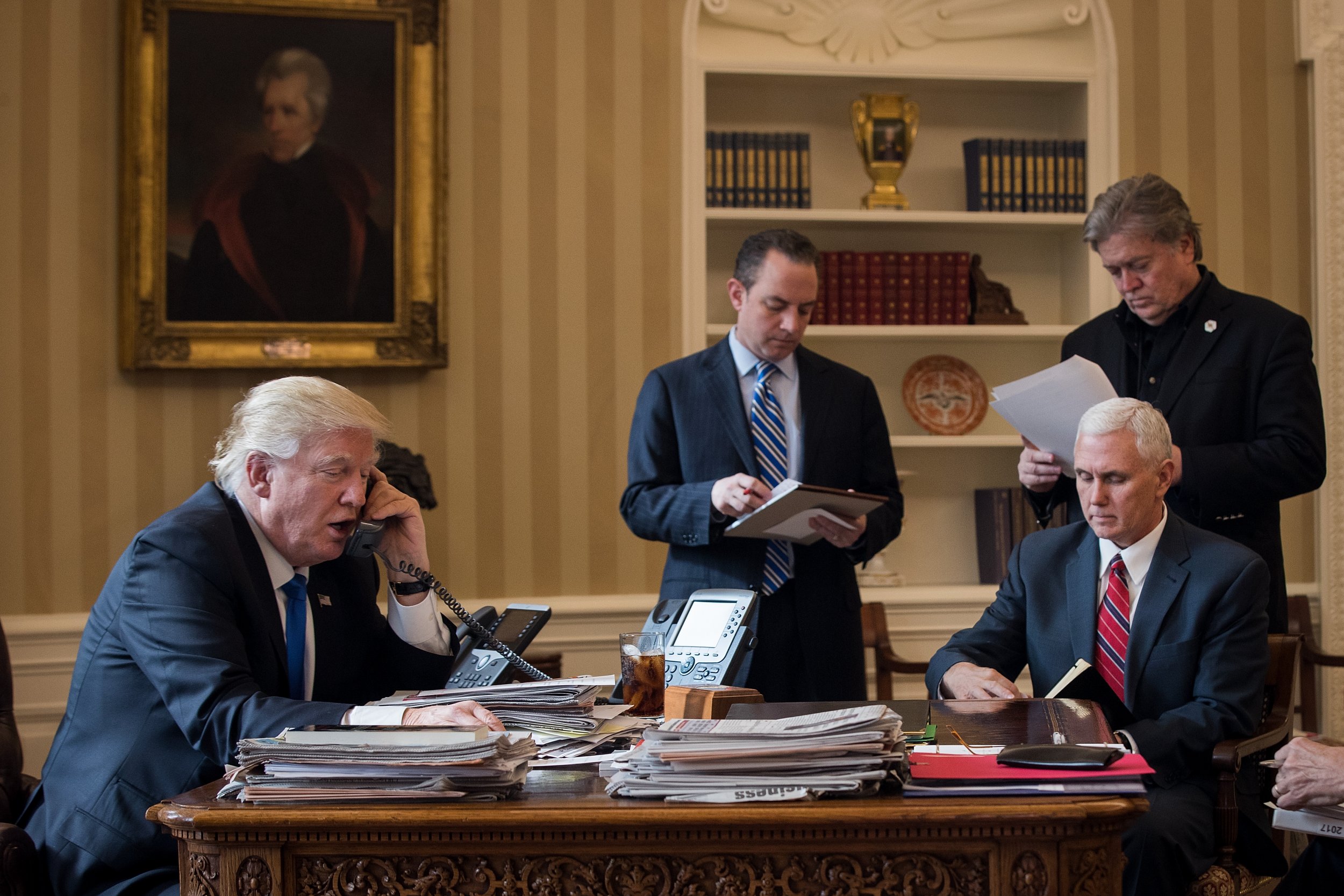 This article first appeared on the Atlantic Council site.
U.S. President Donald J. Trump has said he is open to ending sanctions on Russia in exchange for a nuclear arms reduction deal with the Kremlin. "Let's see if we can get some good deals with Russia," he said.
Trump has the authority to reverse sanctions because the Obama administration used executive orders to mandate them.
In March 2014, the Obama administration imposed a set of sanctions on Russia for its illegal annexation of Crimea. These sanctions were put in place by executive order (EO 13660) and have been reinforced by successive executive orders that expanded sanctions to address Russian actions in the Donbas and Crimea (EO 13661, 13662, 13685).
If Trump does nothing, U.S. sanctions will automatically renew until March 6, 2018. Sanctions tied to Obama's original executive order were set to expire on March 6, 2017. In his last week in office, Obama issued a letter extending these sanctions by one year.
U.S. sanctions, closely coordinated with the European Union, have been at the core of a transatlantic response to Russian aggression. Experts estimate that the personal sanctions against Russian President Vladimir Putin's cronies and sectoral sanctions against Russia's finance, defense and energy businesses have cost the Russian economy approximately 1 percent of its gross domestic product.
Russian interests have been aggressively lobbying European and U.S. policymakers for removal of sanctions, signaling that they remain an important leverage point in any future negotiations with the Kremlin.
But Congress could make sanctions reversal more difficult. On January 11, Senators Ben Cardin and John McCain introduced a bipartisan bill that aims to codify the Obama administration's four executive orders on sanctions.
The legislation, "The Counteracting Russian Hostilities Act of 2017," incorporates language from the STAND for Ukraine Act, which stalled in Congress at the end of the last session but also sought to codify the sanctions policy.
To remove sanctions, the new bill would require the president to apply for a case-by-case waiver and submit a notice to Congress justifying the waiver request. The Senate would have to approve any sanctions removal. Congress has done this before; it levied sanctions against Iran and Libya.
The bill is the most comprehensive act to address the national security threats posed by foreign influence and Russian aggression in Europe. In addition to Ukraine-related sanctions, it also outlines a policy of non-recognition for the Russian occupied territories in Ukraine and Georgia, imposes new sanctions related to cyberattacks, authorizes additional funds for counter-disinformation efforts and seeks to clamp down on Russia's kleptocratic networks by "tracing, mapping, and prosecuting illicit financial flows linked to the Russian Federation if such flows interact with the United States financial system."
Through these provisions, the legislation addresses every aspect of Russian influence operations, including media, cyberattacks and money laundering.
The Cardin bill is the gold standard for bipartisan legislation that would make the United States safer and our allies more secure. Given Russia's actions in Ukraine, its meddling in U.S. elections, and disinformation campaign against Europe, Congressional members should support its passage.
Alina Polyakova is the deputy director at the Dinu Patriciu Eurasia Center and senior fellow for the Future Europe Initiative at the Atlantic Council.