How Coronavirus, Corruption and Cognitive Dissonance Are Shaping the NGO Landscape | Opinion
Israel is no stranger to double standards. As the world's only Jewish state, located in a region filled with authoritarian regimes, it is a frequent punching bag for despots looking to deflect blame elsewhere while invoking anti-Semitic tropes to keep their own citizens filled with outrage and hate.
While this type of behavior is perhaps expected from non-democratic regimes, some human rights groups have also bought into the pattern of singling out Israel and then turning a blind eye to crimes committed by other nations.
Unlike Israel, Armenia is somewhat of a darling in the NGO world. Sarah Leah Whitson—a former director of Middle East and North Africa division for Human Rights Watch (HRW), and more recently managing director for research and policy with the George Soros-backed Quincy Institute—is a prime example of this double standard. Both of these groups (HRW and Quincy Institute) have been sharp critics of Israeli building in Judea and Samaria, but then ignore other territorial conflicts, such as the decades-long conflict between Armenia and Azerbaijan.
Whitson apparently has no qualms concerning the construction of illegal settlements in Azerbaijan's Nagorno-Karabakh region, which is occupied by Armenia, as affirmed by several U.N. resolutions as part of Azerbaijan. In 2018, she hosted a fundraiser for the Armenian National Committee, a pro-settler charity that views Karabakh as an "integral part of the Armenian homeland."
Nevertheless, Whitson has long promoted hostility to Israel under the guise of human rights activism. She has frequently criticized Israel's policies toward the Palestinians, while seemingly ignoring her own long-time support for Armenia's occupation of Nagorno-Karabakh. Such behavior can only be described as cognitive dissonance.
Whitson's true colors were recently exposed when she apparently endorsed Israeli suffering and deaths amid the coronavirus pandemic. Whitson's now-deleted anti-Semitic tweet (she claimed she didn't want to be "misinterpreted") seemed to overlap with her suddenly leaving the Quincy Institute, whose own roster is filled with a who's-who of anti-Israel figures—from Stephen Walt and John Mearsheimer, authors of the infamous book The Israel Lobby, to Trita Parsi, a former staffer for the National Iranian American Council, which has ties to the repressive Iranian regime.
Such hypocrisy is hardly limited to Whitson. The Rockefeller Brothers Fund (RBF) states that it seeks to "advance social change that contributes to a more just, sustainable and peaceful world," yet has funded NGOs that promote the Boycott, Divestment and Sanctions campaign against Israel. Perhaps not coincidentally, Armenia's president and RBF's president met in February 2019 to discuss opportunities for collaboration.
Earlier this year, a report published by the Foundation for Defense of Democracies (FDD) underscored the "deeper problems in the international system" regarding selective criticism by governments and NGOs. According to the report, Armenia "has encountered mainly symbolic opposition to its occupation of Nagorno-Karabakh, with no concrete sanctions or enforcement actions. U.N. Security Council resolutions have condemned 'displacement of large numbers of civilians in the Azerbaijani Republic' and the occupation of Azerbaijani territory. But they have refrained from directly identifying an aggressor, in part due to the insistence of Russia, which protects Armenia's interests at the United Nations."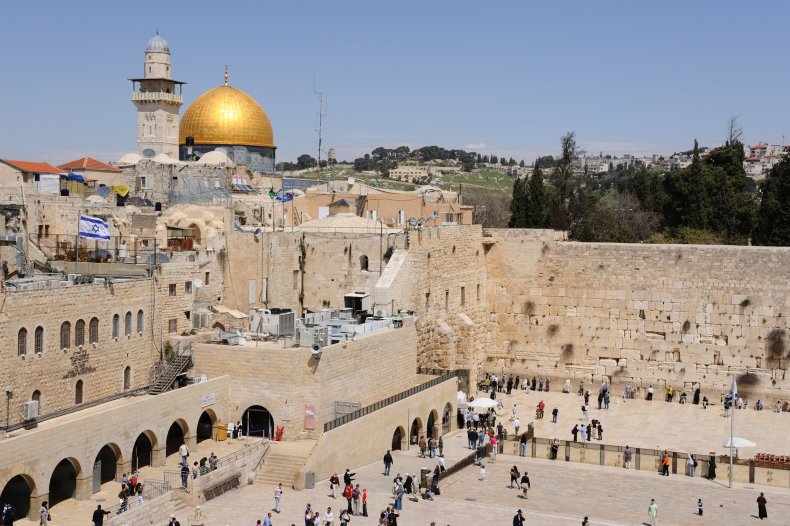 The analysis noted that Israel, by contrast, is subjected to international demands (including from the U.S. and the European Union) to avoid labeling goods produced in Judea and Samaria as proper Israeli products. "Yet products from Nagorno-Karabakh—which the United States and European Union recognize as part of Azerbaijan—freely enter Western markets labeled as products of Armenia," FDD stated.
Like its supporters in the NGO world, organizations, charities and even politicians that back the Armenian cause have been caught up in legal controversies and corruption. In 2018, the Hayastan All Armenian Fund's director, Ara Vardanyan, was arrested for embezzlement and misuse of funds. More recently, a retired FBI agent, Babak Broumand, was arrested for taking bribes from a lawyer with links to Armenian organized crime, which is an enterprise well known to federal law enforcement in California and closely linked to the Russian mob.
It is crucial for governments, NGOs and private citizens alike to be extra vigilant about corruption and foreign influence during the era of coronavirus. With millions of Americans out of work and hundreds of thousands of sick, when one donates to a purportedly humanitarian cause, it is incumbent upon the donor to make sure the funds are actually funding humanitarian and pro-social activities.
With the web of corruption, double standards and outright anti-Semitism from some of its backers, it is clear that a number of supporters of Armenia are aligned with the values that should shape U.S. foreign policy and the alliances America keeps.
Paul Miller is president and executive director of the news and public policy group Haym Salomon Center. Follow him on Twitter at @pauliespoint.
The views expressed in this article are the writer's own.