How Coronavirus Has Impacted Travelers of Color
In 2019, domestic and international travelers spent $1.1 trillion in the U.S. alone. However, this year, the COVID-19 has taken the wind out of travel sails/sales, causing a $910 billion loss to the country's economy—that's seven times the impact 9/11 had on the travel industry, according to the U.S. Travel Association.
As destinations, airlines, hotels and other travel suppliers look for new streams of revenue, they may want to consider allocating their marketing dollars toward campaigns to attract consumers of color. Why? Because according to a Mandala Research survey in 2018, the impact of African American travelers demonstrated our growing contribution to the U.S. travel and tourism economy to the tune of $63 billion. And U.S. Hispanics represent more than $73 billion in leisure travel every year, according to the National Tour Association. Those are significant numbers that should not be ignored.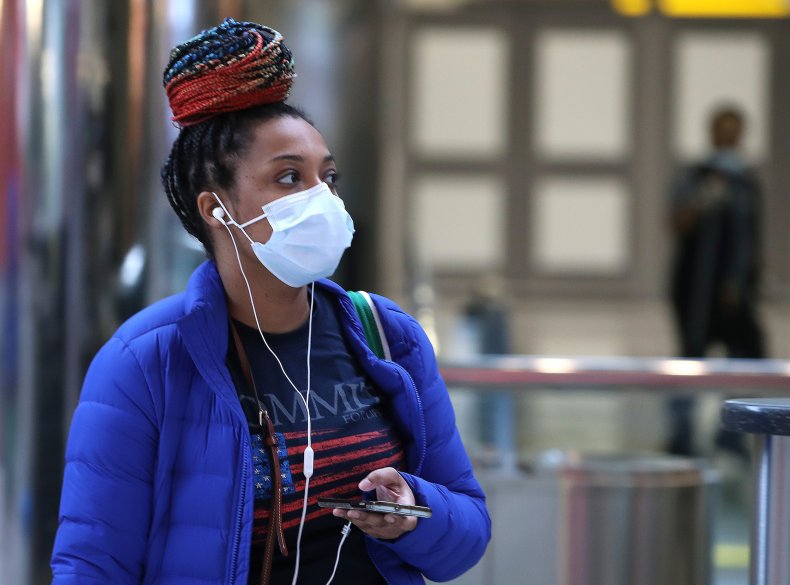 Since people of color make up a significant amount of the travel industry's annual revenue, I spoke to a few travel journalists, specialists, business owners and influencers to better understand the state of travel during the pandemic from their perspective.
What are the harsh realities that minority-owned, travel-related businesses must face? How should the travel industry change to cater to racial minorities? And how has the pandemic affected the desire for people of color to travel? These are hard questions to answer, but the honesty in the responses should be heard and understood to help the travel industry bounce back.
Disposable Income Becomes the Deciding Factor
A steady income and a regular paycheck are concerns millions of people have to address on a daily basis, and for most, that means vacation plans are on hold for a while. One of the biggest factors that will affect how quickly the travel industry will bounce back, and when travelers will resume checking off their bucket lists, will be directly tied to disposable income.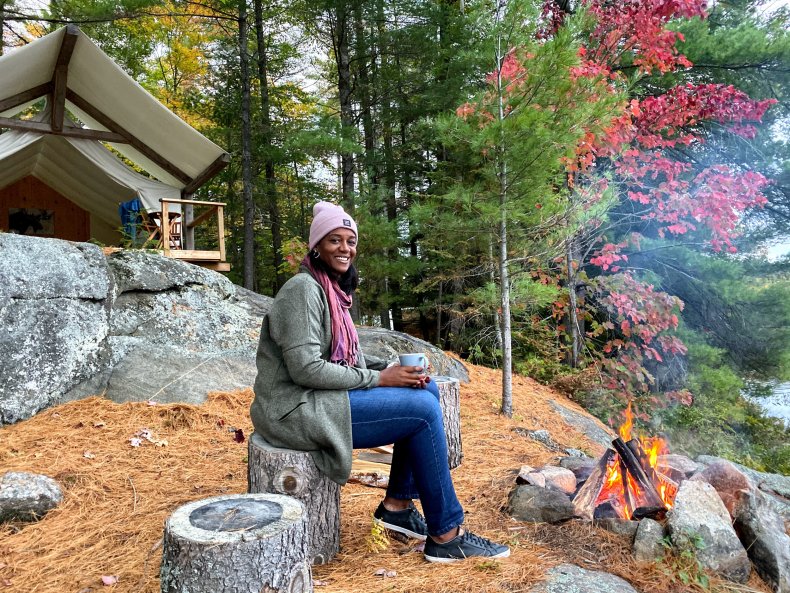 Award-winning travel journalist Heather Greenwood Davis thinks travel will be viewed as a luxury item as people focus on earning an income over taking a vacation. Economic instability will ultimately be a limiting factor in how people of color will travel.
"That's going to depend in large part on socio-economic status, job security and cost. All three of which will be affected by this seismic event," said Greenwood Davis. "I expect that generally we are all going to watch travel get more expensive and less comfortable."
Some airlines are taking extreme measures to attract travelers with new social-distancing guidelines while flying. Delta Air Lines has capped seating at 50 percent in first class and 60 percent in the main cabin area of their planes through the end of June. That means not only are some middle seats blocked for sale, but aisle and window seats, too. And with new cleaning measures in place for some U.S. airlines, those extra costs for airlines to keep passengers safe will more than likely be passed on to customers.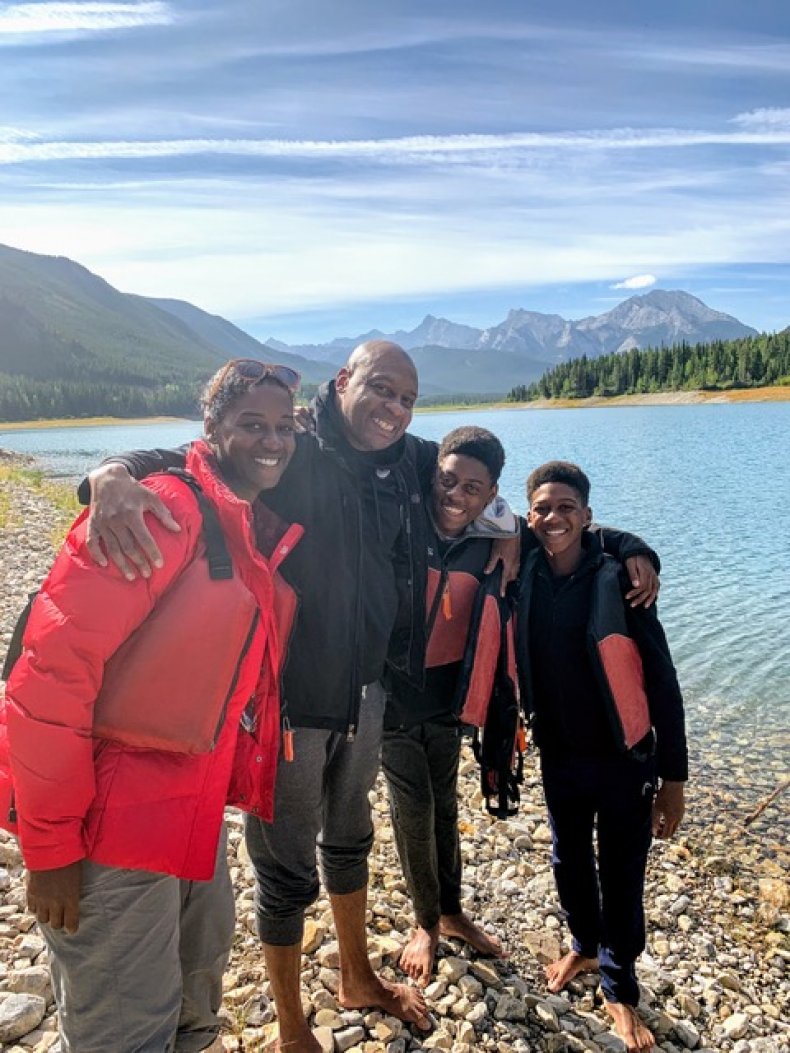 Airlines, hotels and other travel suppliers will try to recoup the billions of dollars lost due to the pandemic as travelers look for cost-effective ways to plan a vacation, but with safety as a major priority.
Some travel specialists may be able to assist with the increase in deal shoppers, but will those low-cost vacations help keep businesses afloat or just put a quick Band-Aid fix on a gaping wound? Minority-owned travel agencies and tour operators are already taking a huge hit because they don't have a steady stream of revenue. People remain cautious about traveling, which has caused some owners to rethink their business model and/or pivot to work on their other businesses.
Travel Business Owners Pivot During Coronavirus
Founder and CEO of the Citizen Jones Companies, Vincent Jones knows about the hardships that come with being a travel business owner, and he believes big changes are on the horizon for people of color who travel. "Many of the things that have fueled the black travel movement lately—cheap flights, Airbnb, etc.—are either going to be hard to find or will present challenges," said Jones.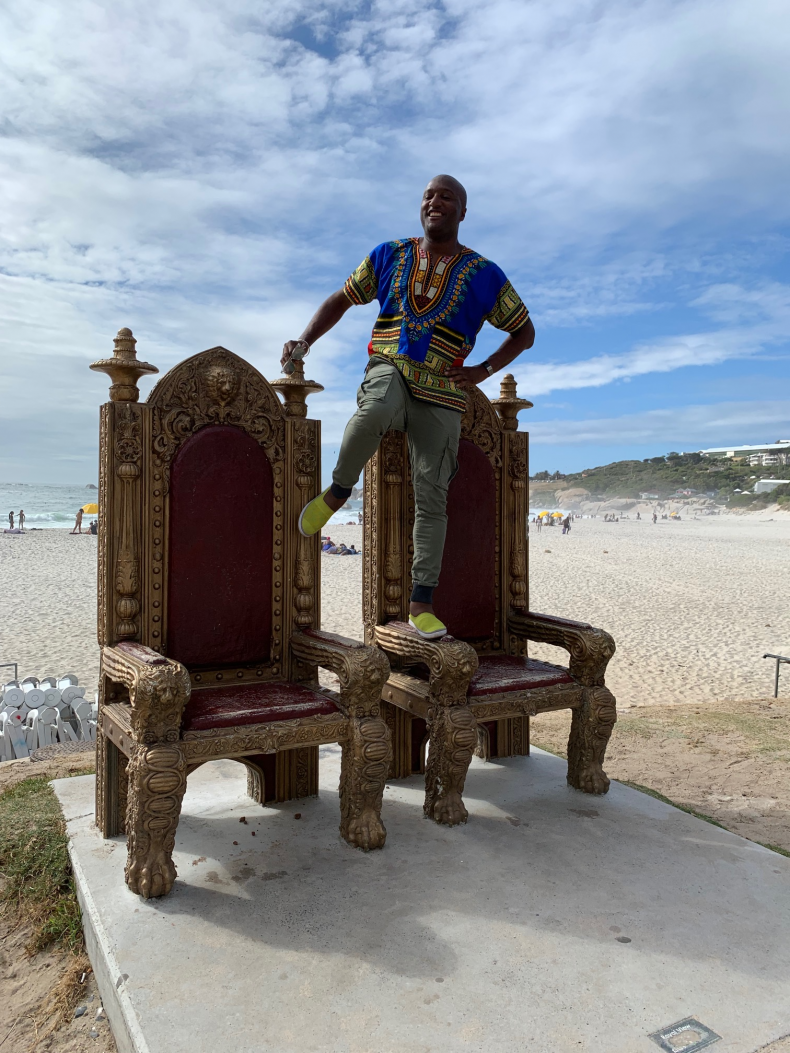 The Los Angeles–based entrepreneur said his travel company, Citizen Jones Travel, has been decimated. All of his clients have canceled their upcoming or pending trips; so, he's no longer planning curated travel experiences for now. Jones is using the extra time to revamp his business plan and tackle other projects, which include selling PROUD by CTZN JNS face masks and launching a daily podcast that focuses on the global LGBTQ experience during the pandemic.
Citizen Jones Travel is just one of thousands of travel agencies struggling to survive. The Coronavirus Aid, Relief, and Economic Security Act, a $2 trillion aid package was the hope some travel-businesses needed to stay afloat, but of the $700 billion available to help travel agencies, $349 billion in small business loans was depleted in a matter of days.
Similar to Jones, Julia Browne, is also experiencing the same thing in Canada. The CEO of Walking the Spirit Tours said the virus has halted business and forced her to refund several upcoming trips. The France travel specialist caters to a primarily African American clientele, taking them on tours to see popular Black Heritage Sites to retrace how African diaspora cultures have influenced the history of popular destinations, such as Paris; Normandy, France; and Washington, D.C.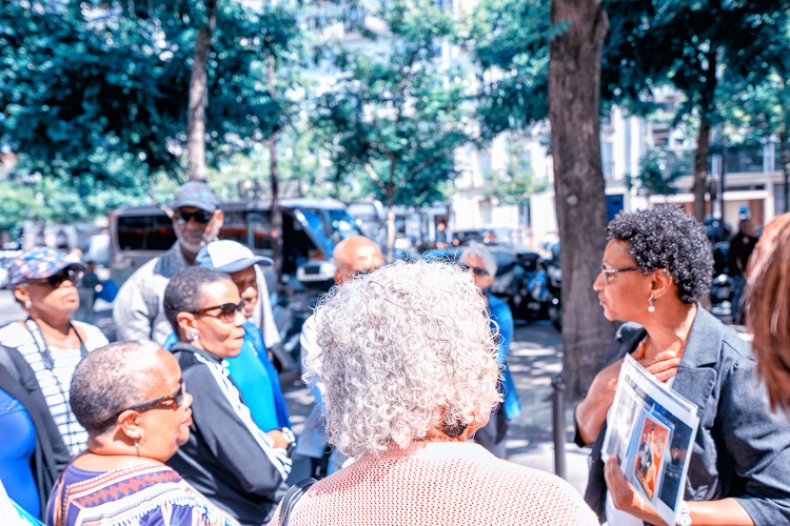 In Canada, Browne said there are several opportunities to keep struggling travel agents and agencies afloat, including a $2,000 monthly stipend, interest-free loans, and aid to help with rent for commercial space. The Association of Canadian Travel Agents is lobbying for extensions for more aid as well as expanding the qualifications for financial relief. But she's already thinking ahead, pivoting her tour company to focus on domestic travel.
"Once the restaurants open, it'll be fun to focus on local [tourism] and that includes the wealth of Black Heritage Sites all the way from the Niagara wine region and Windsor to Georgian Bay, the end of the Underground Railroad route, then continue east all the way to Nova Scotia, where the oldest and largest population of blacks live," said Browne.
The U.S.-Canadian border is currently closed until the end of June, and for Browne and Canada that has given rise to a steady decline in African American tourists visiting Niagara Falls, Toronto and Montreal. And Browne's Canadian clients have tabled their plans to visit the U.S. for the next few months at least.
Transformative Time for More Inclusivity in Consumer Marketing
In addition the pandemic's effect on travel-related businesses, people of color will and have changed their travel-planning decisions to ensure that safety is the priority. This new era of travel will see more frequent hotel cleaning, fewer flights, longer Transportation Security Administration lines, and eventually, perhaps a separate line for travelers that are "coronavirus-free."
Carol Cain, co-founder and agency director of Brave World Media, a PR and branding company, believes that people of color (and travelers in general) traveling by car will be one of several trends during this new era of travel.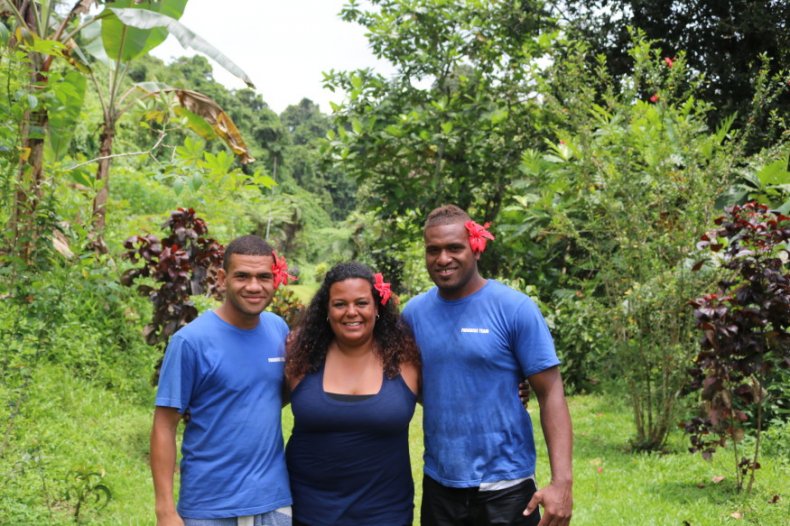 "I see more road trips, more small group tours and gatherings, as well as an increased search for more local, sustainable, and nature-driven experiences," said Cain. "I predict this because we are all looking to escape, but still need to feel safe."
Only time will tell, what the world of travel will look like a year or two, but Cain, currently self-quarantined with her family in the Finger Lakes region of New York, believes that regardless of financial constraints caused by the pandemic, travel will remain an important part of life for people of color.
"It [travel] has served as a reprieve from the black and brown reality and experiences in this country," said Cain. "I think that while many in our community have chosen to ignore our local destinations, which by the way have not always prioritized or given an opportunity to our voices, we will now have to come face-to-face with travel in a country that doesn't always seem to love us."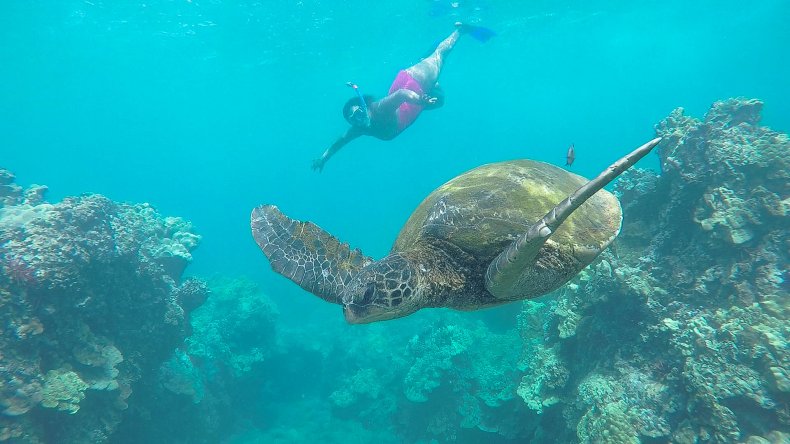 Domestic travel in the U.S. will more than likely surge quicker than international travel, which is not expected to make a full return until 2021. Cain, a Latina CEO and a strong proponent of equal representation, sees this as a great opportunity for destinations, suppliers and travel agencies to create inclusive campaigns to attract loyal consumers they desperately need to stay afloat—black and brown travelers.
World traveler and cultural explorer Ernest White II, featured in the new TV series, Fly Brother With Ernest White II, also sees the pandemic as more than an opportunity for the travel and tourism industries to course correct and include more people of color. He believes the virus has been a magnifying glass on existing societal issues. "COVID-19 has only laid bare structural inequalities in our societies, and disparities in travel only reflect those pre-existing societal disparities," said White, based in San Francisco.
"I don't think it will affect black or brown travelers in greater numbers generally," he added, "but I do think the same challenges that communities of color faced prior to the pandemic—of awareness, prioritization, and access to resources—will remain the ones we should be addressing."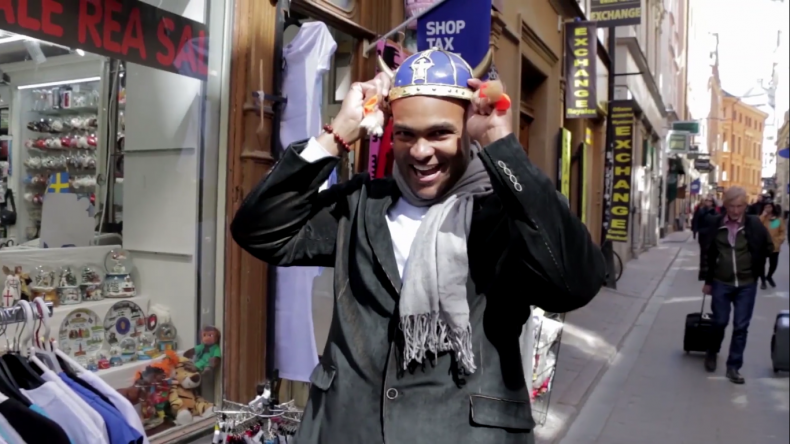 We can only hope that during this new normal that collectively, we try to remedy the ills of society, and when the global economy rebounds and safe travel guidelines are in place, world explorers of all ethnicities will be eager to trave—at least that's what White hopes.
"Social distancing and disinfecting measures," White said, "will be inconvenient and unenjoyable for a while, but humans need to connect. Humans need to travel to one another, and we will find a way to do that again."
—
Kwin Mosby is a Washington, D.C.–based editor, writer and digital content marketer who enjoys travel, culture and outdoor adventure. His work has been published in a variety of print and online publications, including Travel + Leisure, Vacation.com, TravelChannel.com and BearWorldMagazine.com. When he's not writing, Kwin enjoys planning and learning more about his next vacation destination. Follow Kwin on @kwinmosby on Instagram and on KwinMosby.com.
How Coronavirus Has Impacted Travelers of Color | Culture