How COVID-19 and Consumers Transformed Distribution Networks
The pendulum is swinging and everything you knew about distribution has changed.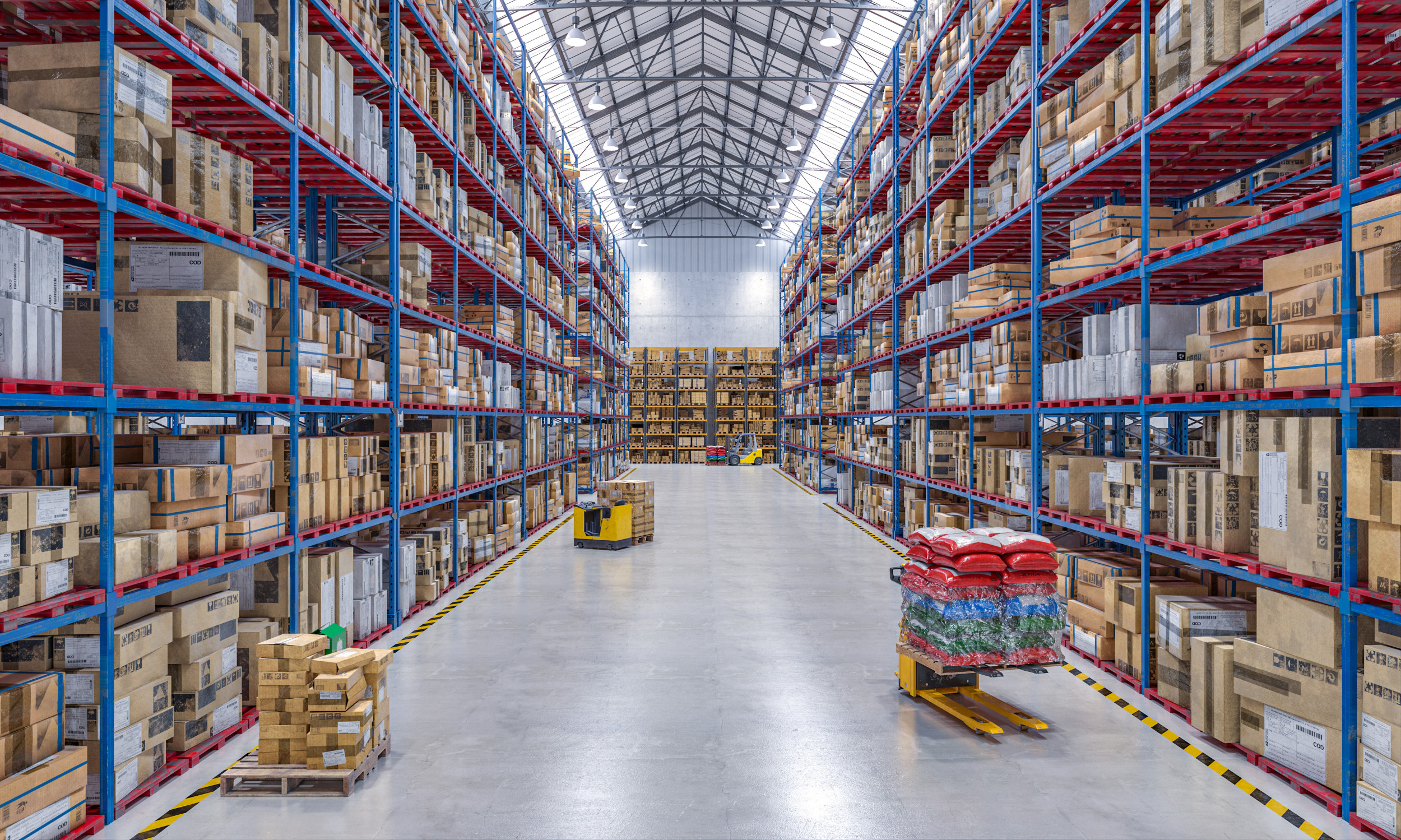 My first job out of college was buying commodities at a Ralston Purina mill. It was a great education in how every cog in the wheel of distribution makes a difference. Bring a train car in one day too soon and it starts collecting storage charges sitting on the tracks, raising the price of the goods it's hauling. When I later went to work with Jack in the Box, the leap from farming to processing a consumer product offered me a new level of sophistication in quality, inspections and advertising. Still, with my foundation in commodities—products growing out of the ground and the infrastructure for just about everything—I had a seed-to-table view of all the vertical integration I needed in between to get products out.
Now, the pendulum is swinging and everything you knew about distribution has changed. From Amazon to grocery and meal deliveries, people are receiving things in new ways. COVID-19 might have brought us here sooner, but the ease and convenience of technology were already driving whole industries to either pivot or implode. From the goods they want to the distance those goods have to travel, consumer needs are changing, and to survive, the distribution industry is changing to keep up.
The COVID-19 Effect
As COVID lockdowns and closures swept the nation, everything people took for granted started to break down. People couldn't go out to restaurants anymore. They were afraid to go to grocery stores. Those who still had jobs learned how to do their work from home, and kids took lessons in virtual classrooms. Even businesses that had never considered delivery before jumped into the arena, upping their e-commerce game. In this new home-bound environment, everyone attempted to out-deliver the competition with next-day, same-day or even two-hour services. Now that people know such ease and convenience, I don't think they're going to want to jump out any time soon.
The pandemic also accelerated digital transformation, including companies' efforts to automate their supply chains to speed up processing and delivery without raising costs. Even before the pandemic, companies had been developing products with new tools like 3D modeling programs and collaborating through digital modalities to speed up the design process. Now, manufacturers are investing in new technologies to improve end-to-end visibility across their networks to collect and interpret data into real-time, actionable insights. Experts are discussing blockchain to create secure, immutable records for trustworthy transactions without the need for a central managing authority. The digital pivot was already happening, but the pandemic expedited the process.
New Consumer Behavior
Businesses pivoted in the face of the pandemic to meet lockdown demands, but at the same time, consumer behaviors were changing to meet different needs. With more people staying at home, spending on basic necessities increased. Fewer people went out to restaurants, more people ordered groceries online, and cooking habits changed. Huge increases in specific demands, like toilet paper and hand sanitizer, combined with retailers cutting down their inventories led to in-store shortages. But online, people could still oftentimes fulfill their heart's desires.
People used to buy in bulk from Costco to avoid constant trips to the supermarket for items they use daily. Now, home delivery comes with such ease that, for big orders or small ones, people are willing to shop every day. The idea of stocking up on enough of something in bulk to avoid running out is much less of a consideration than before. From specialty groceries and live herbs to non-dairy ice cream, people are moving away from the idea of getting in their car, going to the grocery store, buying two weeks' worth of groceries and coming home. Now, they can do it all online.
Where do we go from here?
In business, there have been some pretty steady constants: hauling vegetables from California to Florida and North Carolina; buying in bulk; sourcing low-cost goods from China. Then, the pandemic brought uncertainties that no one was expecting. Decisions went from a simple matter of "dollars and cents" to calculating a new degree of risk that came with longer supply chains. The pandemic made the old systems of international cargo ships and cross-country truckers less dependable, so companies are now focused on creating new handoff systems of distribution that can still be efficient and affordable.
As companies seek to further minimize the geographical distance between their raw materials and end consumers, I believe businesses will start to see a more European model of distribution, ensuring greater local product accessibility, with increasingly faster and more reliable delivery. Major retailers, like Macy's, have already started bringing products closer to home by repurposing their shuttered retail spaces into e-commerce pickup and fulfillment sites. Walmart is using several locations to test out e-commerce strategies that can transform more of their massive physical footprint into a streamlined digital one. We'll likely see more companies along the same chain attempting collaborations, like C&S Wholesale Grocers and Instacart, opening up delivery options for over 3,000 independent grocers in their local communities.
A new mindset around distribution and receiving is crystalizing and consumer behaviors are unlikely to revert back to their ways of old. This means more long-standing distribution behaviors will start to need new solutions. Companies will automate more of their processes, leaving employees for more specialized positions and overall greater efficiency. A crisis may have triggered this shift, but now, the results are starting to emerge as more flexible and agile companies, better equipped to deal with future disruptions and maintain a more robust global economy.