How To Create a Culture of Inclusivity
It takes continual effort to create an environment where people feel free to have open and honest conversations, express themselves, and voice their concerns.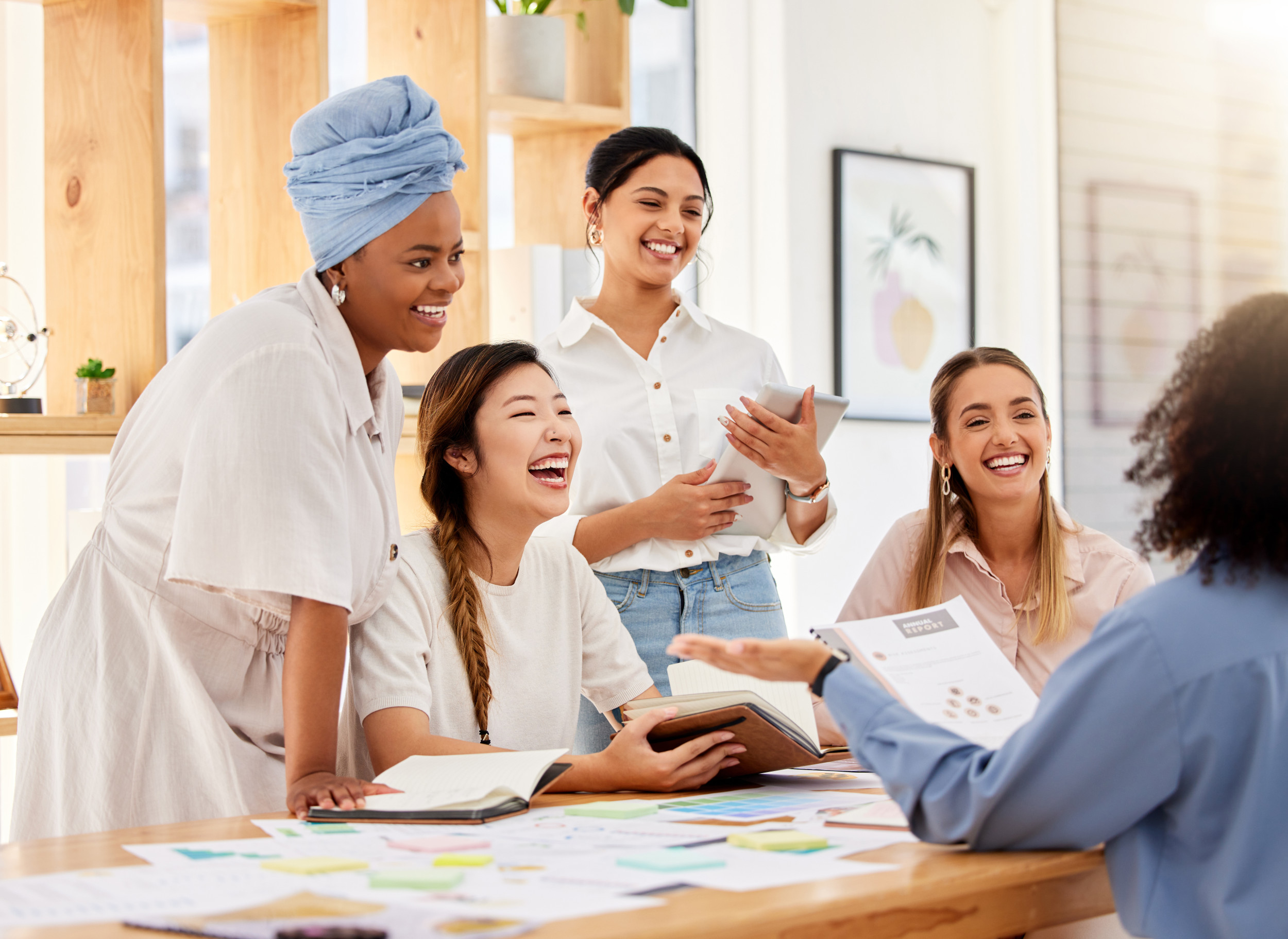 On the heels of Black History Month and as we enter Women's History Month, inclusivity is at the forefront of our minds and our conversations. However, creating an inclusive community shouldn't stop at the end of any month; it should carry on through every other day of the year.
It takes continual effort to create an environment where people feel free to have open and honest conversations, express themselves and voice their concerns. Work environments are constantly changing — colleagues join from other companies causing team dynamics to shift at a moment's notice. Maintaining an atmosphere of inclusivity requires a strong foundation of trust and understanding.
A Powerful Foundation
There is no one-size-fits-all approach to inclusivity, but employee resource groups (ERGs) are a great starting point. These groups create a welcoming space for people to work together and find ways to connect.
My company has various ERGs specific to employee identities and causes, such as women's career development and young professionals. Having these employee-led groups where colleagues can share their experiences and interests with one another can lead to events and activities that allow everyone to learn from one another and feel a sense of belonging. A common misconception about identity-focused groups is that some people may feel excluded. But when a group shares a common interest, it gives people an opportunity to relate to their peers. It creates inclusion — not exclusion.
Outside of ERGs, we also do larger staff engagement events. Our most popular is often just a group walk from our office to downtown Manhattan. It isn't required, but those who want to participate get to leave the office a little early, and at the end, different departments and companies come together to mingle. Everyone loves having that hour to unwind, and it always results in people making new interpersonal and business-oriented connections.
We make these annual walks more meaningful by using them as fundraisers. People want to donate their time or money, but many feel like they need an event like a marathon to do so — but not everyone can (or wants to) run a marathon. Allowing everyone to make a donation while unwinding with their colleagues creates an environment where people are making a difference while bonding with their peers.
Serving the Community
A lot of companies already have ERGs in place. As they grow and change, the next step is to look for ways to positively impact the community they operate in. This starts with defining what the company stands for and learning what initiatives employees care about, so they can bridge the gap and start supporting disadvantaged and marginalized groups outside of their own ecosystem.
We accomplish this externally through our Women in Tech incubator, a partnership with a local college, to provide mentorship and business tools to young women who are more interested in the tech space. Additionally, employees from our ethnicity and race-related ERGs work closely with young people to remove barriers so they can get into more competitive colleges and universities. Connecting ERGs with community engagement ensures that we are creating a culture of inclusion in our community as well as our company.
One of our senior leaders had some experience teaching financial education classes, so we invited him to teach at our Women in Tech incubator. He is an excellent teacher, and his first class went great, but we suddenly found ourselves in a tough position. Our larger goal was to get more women into leadership positions in finance so younger women could see themselves in those roles, and having a man teach all those classes wasn't going to move the needle. We needed to think differently.
Instead of reassigning him, we asked if he could recommend any colleagues that would resonate with our women's entrepreneurship classes. We knew that the girls in the entrepreneurship class would benefit tremendously from seeing themselves represented in the classroom. He immediately completely agreed and named several great women. Now he co-leads these classes alongside them.
An Environment of Inclusivity
Creating an inclusive environment means continuous work. It doesn't have to be complex. Sometimes you may want a big team and a budget, but it can be as simple as inviting people on a walk. For us, that company walk is one of our bigger staff events, and it has turned into a beloved tradition.
1. Create employee resource groups: Connecting employee ambassadors to each group is key to understanding your progress toward your inclusivity goals.
2. Engage senior leadership: If asked, most leaders will say that inclusivity is important, and they want their employees to feel engaged and heard. Connect with those leaders and ask them to support inclusivity initiatives by selecting champions and allocating resources.
3. Connect with the community: Connect to something outside your organization. Discuss what your organization really stands for, and identify two or three ways to help marginalized groups in the community. That's where you start feeling like this journey is actually making an impact and moving the dial.
If you're only working within, you're only serving your organization. You can take your work further. Look for partnerships and use your resources, such as social media and your workforce, and move the needle.