How to Create an Urban Bee-Friendly Garden with Limited Space
Urban farming is all the rage these days - it is a source of organic produce and attracts bees - helping the environment.
Honey bees are like the Kylie Jenner of the insect world: with an estimated economic value of more than $15 billion per year in the United States alone, we now know that the once underestimated honey bees are responsible for pollinating one-third of the food we eat.
Honey bees may be the most successful pollinators in the world, however, managed hives in the U.S. have been on the decline—a 90% decline in the number of bee colonies per hectare since 1962—due to habitat loss, pollution, and pesticides among other factors.
The good news is that planting a bee-friendly garden is simple—all you need is a window, a stoop, or a rooftop/community garden to make a difference.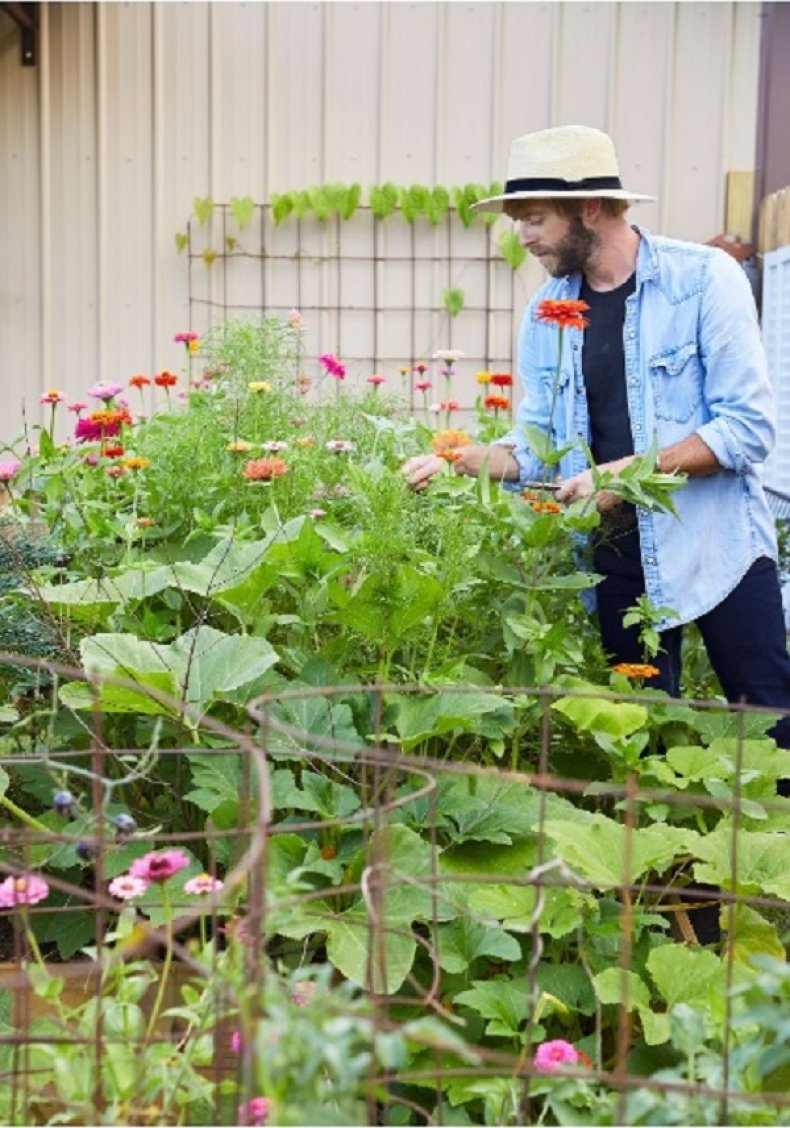 Newsweek subscription offers >
We asked Trace Barnett, third-generation bee charmer and author of the new cookbook Tracing Roots: A Modern Approach to Living Off the Land, for his tips and tricks for a successful bee-friendly garden, and a few cocktail recipes featuring your new home-grown ingredients so you can feel the buzz, too.
Windowsill/window box garden
Grow: Chives, thyme, mint, oregano, rosemary, sage, lavender, basil, nasturtium
What to buy: Terra cotta pots are an excellent choice for window sills—so are window boxes—or get creative (and cut costs) using salvaged wicker baskets, discarded pails and buckets, plastic tubs and even tin cans make great containers.
Newsweek subscription offers >
Tip: Plant varieties in pots with other plant neighbors that have similar light and watering requirements. Try five to nine plants in a window sill garden. And always allow herbs to flowers—often the flowers are just as tasty (try chive blossoms on salads or whipped with Chevre and honey for an impressive summertime spread).
Stoop/Porch Garden
Grow: Butterfly bush, sunflowers, lavender, marigold, coriander, coneflower, zinnias, wild lilac, bee balm, hosta, nasturtium, squash, rose
Get started: Just like a window sill or box garden, these are easy to maintain and also add major curb appeal. Typically plants are shielded from direct rays of the sun, which allows them to flourish in the summer. Try to incorporate larger flowering varieties like butterfly bush, rose, and lilacs, and look into self-watering containers.
How to: Consider mixing varieties in large pots while also having pots that are single planted. Spilling varieties like thyme are great to plant at the base of larger plantings and allow them to creep down the pot—even taper down a flight of steps for a romantic and whimsical touch.
Rooftop/Community Garden
Grow: Crookneck squash, zucchini, eggplant, asparagus, tomatoes, okra, snap beans, peas, sunflowers, basil, oregano, marjoram, mint, marigolds, zinnias, cosmos, cleome, peppers, turnips, beets, radishes, carrots, potatoes, corn
Get Started: These types of gardens are ideal for more substantial planting that highly mimics the natural world that bees are accustomed too. Plus, bringing all those busy pollinators in will ensure a successful growing season and bountiful harvest. Plants can be planted in any variety of containers from pots to raised garden beds if your space can accommodate it.
Try these summer-y libations using ingredients from your urban garden: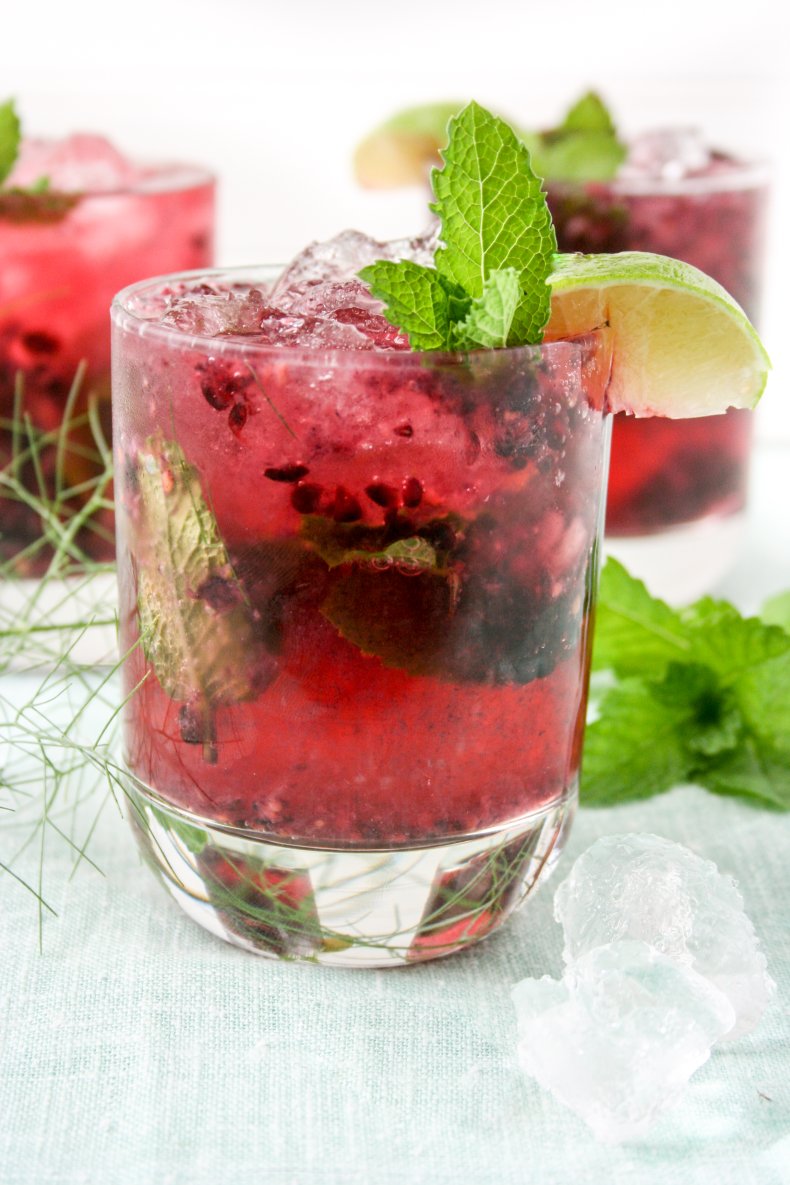 Blackberry Dill Mojito
Ingredients:
1/2-3/4 cup ripe blackberries
Juice of 2 limes
2 teaspoons sugar
Handful of fresh dill
12-15 fresh mint leaves
4 ounces silver rum
Crushed Ice
Club soda
Lime wedges to garnish
Method:
1. Muddle blackberries with lime juice and sugar. Set aside.
2. Place mint leaves and dill into the bottom of each glass. Divide and spoon the blackberry mixture into each glass atop the mint leaves.
3. Add in rum and stir to combine. Top with crushed iced followed by club soda. Garnish with berries, lime wedge, and mint.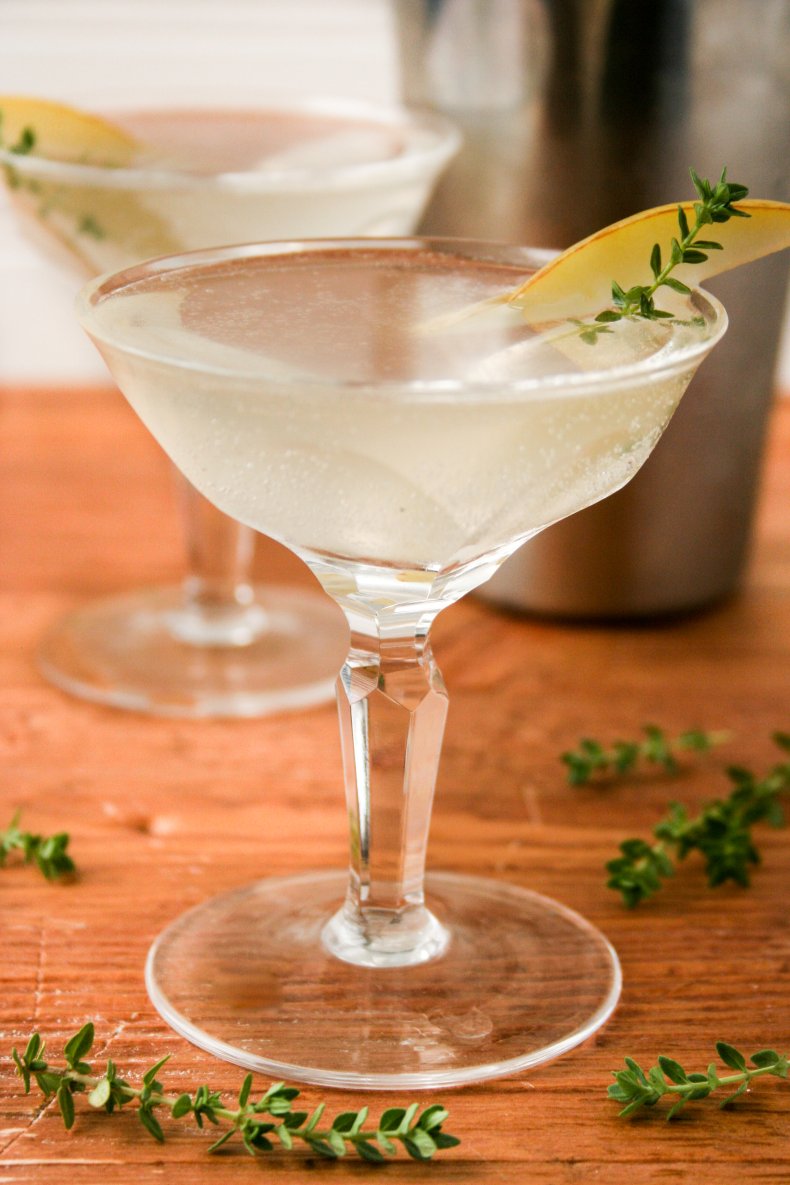 Basil Peach Sangria
Ingredients:
1 750 mL Bottle of red wine, like a Shiraz or Malbec
2 cups blueberries
2 peaches, sliced and cored
4 cups black tea
2/3 cup agave syrup
1/2 cup silver tequila
1/2 cup silver rum
Handful of fresh mint
Handful of fresh basil
1 sprig rosemary
1/2 teaspoon whole coriander seed
3 star anise, whole
Juice of 2 limes
Method:
1. Fill a large, lidded container with wine, fruit, and tea. Add in agave syrup and stir until dissolved. Pour in tequila, rum, and all remaining ingredients. Give the mixture a good stir with a slotted spoon to combine.
2. Place in the refrigerator, and allow to sit overnight, stirring occasionally. Serve chilled with garnishes of fresh herbs. Serves 8.
How to Create an Urban Bee-Friendly Garden with Limited Space | Culture