How to Decorate a Christmas Tree, According to Experts
Christmas really is the most wonderful time of the year, with the period leading to the big day packed with family, friends and festivity.
And another absolute highlight of the holiday season is having your home beautifully decorated—with a Christmas tree traditionally the centerpiece of it all.
However, achieving the perfect fir is arguably easier said than done.
Fortunately, there are many experts on hand to help guide us through the dos and don'ts for decorating your Christmas tree.
Interior designer Vanessa Arbuthnott believes the secret to achieving the best results is to "keep it simple.
She told Newsweek: "No tinsel and plastic—[with] wooden, fabric, metal and paper decorations. Try and use the same ones each year and make them last. Children love to see the familiar, let them help you even if they are get put on one branch!
"Lights are a must, and LEDs are far better than traditional twinkling incandescent lights, because they use up to 80 percent less energy."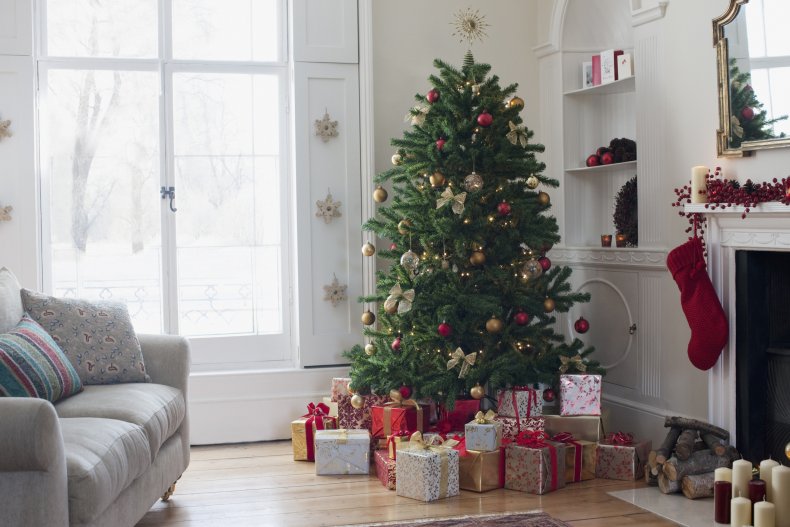 Interior designer John Derian of Blitzer & Company, is a fan of tradition, telling Newsweek: "I love the 19th century, so my holiday décor is very classic. I love to have fun when decorating the tree, there are no rules.
"Add things you love and that make you happy. Pickle and mushroom ornaments are my favorite."
Planning Is Key
And Bailey Carson, Home Care Expert at interior design site Angi, believes you should always ensure you have a clear plan before you get started hanging Christmas lights.
She told Newsweek: "[W]hat lights do you want, how many you want and where you want them. These aren't decisions you want to make when you're already halfway up the ladder.
"If you're planning on hanging the lights yourself, you also need to think about where things you will plug them in and what those outlets can handle."
When planning your Christmas lights, she suggests laying out the strands of lighting on the ground beneath the area you want to hang them.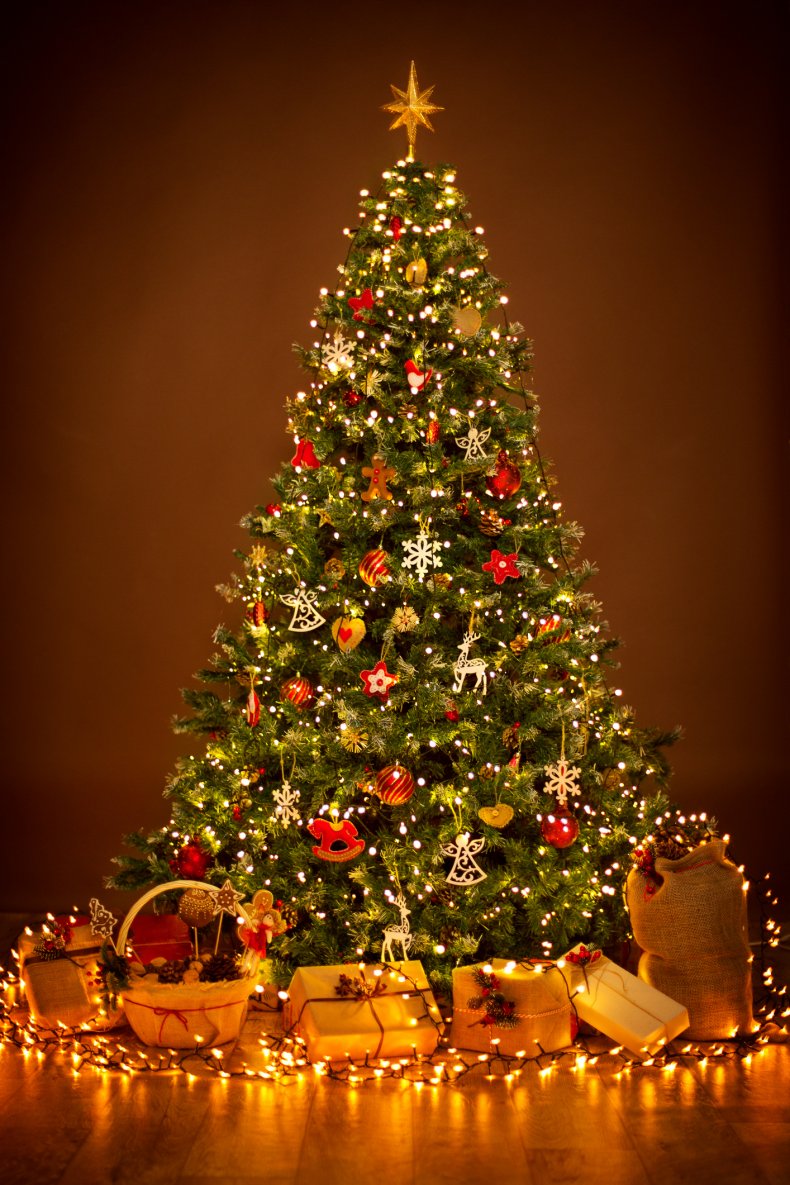 She added: "This will allow you to see ahead of time exactly how much of your home each strand will cover, so you can be certain once you start attaching your lights that everything will look the way you're imagining.
"Once your plan is in place, test each strand of lights before you attach them. Waiting until they're attached before plugging them in for the first time could cause a lot more work if anything needs replacing!
"When you're ready to get started, gather everything you need – this includes your lights, clips for attaching them to your home, extra bulbs and a timer so you don't have to leave your lights on all day or remember to manually turn them on or off every night."
Use Ribbons
Home Decor enthusiast Angie W suggests folding meters of thick ribbon in between a tree's branches makes for a stylish decoration.
She said in her TikTok tutorial: "First I like adding the ribbons", adding this technique avoids having to cut the ribbons.
Seasonal home decor stylist Macy Blackwell offers a tip on TikTok for creating a "classic curl" for ribbons.
She takes an 18-inch section of the patterned fabric and wraps it around her wrist. Next, the ribbon is pulled apart and the resulting curled ribbon can then be nestled amongst the tree's branches.
Hire A Professional If You Are Unsure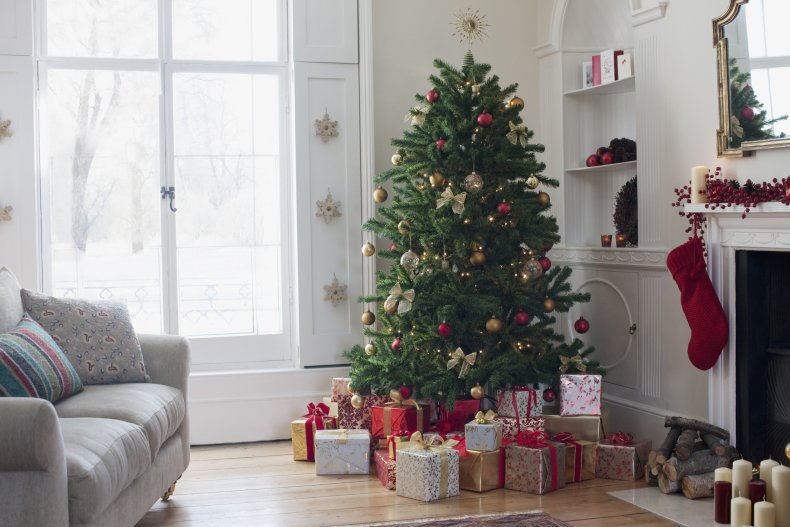 Angi's home care designer Carson also suggests it is best to hire an expert for those unconfident climbing a ladder or if the whole idea of decorating is considered stressful.
Carson said: "Christmas light installers have years of experience, they can design a light arrangement unique to your home, and most include installation, takedown and storage at the end of the season.
"Some will even handle the purchasing for you so you can be confident your home will look great this season. A pro will also assess your electrical system to make sure your Christmas lights match the capabilities of your home, so you can rest assured that your Christmas light installation will be quick, safe, and stress-free."
The tips coincide with the results of a poll by the Angi HomeAdvisor team, who surveyed more than 1,000 people to get an updated take on the age-old question: when should we actually be putting up and taking down our holiday decorations?
They found:
Christmas decorations should be displayed no more than 24 days before (December 1) and taken down no more than nine days after (January 3).
61 percent of people think decorating too early for the holidays has a positive impact, only 8 percent say it has a negative impact.
Only 14.8 percent of people say leaving decorations up too long after holidays has a negative impact, 46 percent say it has no impact, and 39.2 percent say it actually has a positive impact.
A spokesperson told Newsweek: "The debate about holiday decorations is ongoing, but after the craziness of the past couple of years, it seems like people are lightening up on the strictness of holiday decoration rules."
Update 12/2/21, 3:29 a.m. ET: This article was updated to include an Angi HomeAdvisor poll.