How Did Dennis Hof Die? Autopsy Report Released Months After Death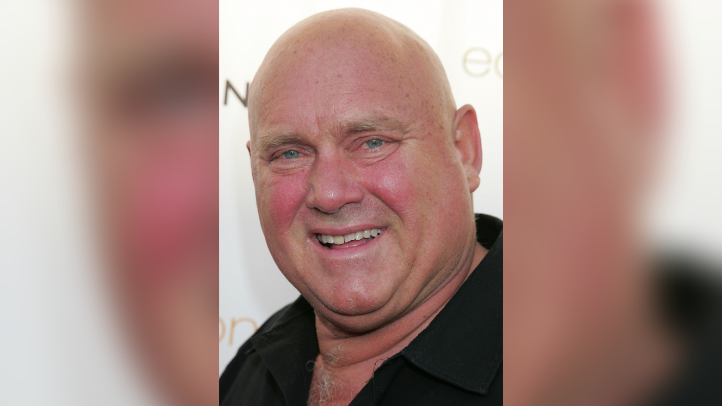 Five months after former brothel owner and reality TV star Dennis Hof was found dead in his bedroom in Nevada, an autopsy report confirmed his cause of death as a heart attack.
The report, released by Nye County, Nevada, Sheriff's Office Thursday, listed his death as "natural" and the heart attack was due to pre-existing heart disease. The coroner also listed obesity and diabetes as other significant conditions, according to a KVVU-TV report.
A toxicology report was also released and concluded that the reality show star had marijuana and sildenafil, the generic name for the active ingredient in erectile dysfunction medications like Viagra and Revatio, in his system.
Hoff was previously known for his role in the HBO series Cathouse, which documented the lives of workers at the Moonlite BunnyRanch, a legal brothel in Nevada. The reality show star owned and operated seven legal brothels within the state of Nevada, the only state where brothels are permitted.
The 72-year-old was celebrating his birthday the night before in Reno and was running for a Nevada state legislature seat before his death in October.
"It's all because Donald Trump was the Christopher Columbus for me," Hof told the Associated Press following his successful primary campaign. "He found the way and I jumped on it."
Shortly after his political victory, Hof was accused by a sex worker of rape, stemming from an alleged incident in 2005. The unnamed accuser reported it two years later, which Hof denied. He was also accused in April of sexually assaulting two former prostitutes in 2009 and 2011, according to the Las Vegas Review-Journal. However, the cases were closed because of a lack of evidence.
Following his win, Hof told Newsweek he felt "relieved." "I feel like I've been in a UFC cage fight," he said.
As previously reported, despite his death, Hof had remained on the ballot due to state laws and in the leadup to the midterms, GOP officials in the state had urged Republicans to still cast their ballots for him to prevent Democrats from flipping the seat.
That strategy appears to have worked, with Hof projected to win the seat with nearly 70 percent of the vote as of early Wednesday morning, defeating Democratic hopeful Lesia Romanov.
Gregory Hafen II was appointed in December as Hof's replacement in the Assembly District 36 seat.