How Did Dwayne Johnson Get Coronavirus? Actor Explains How Whole Family Became Infected
Dwayne 'The Rock' Johnson has confirmed that he and his family have contracted COVID-19.
The former WWE star says that he, his wife, and two daughters caught the virus despite being "disciplined" about taking coronavirus precautions.
The 48-year-old has said that receiving the positive tests was "a kick in the gut."
Taking to Instagram, Johnson posted a video explaining that he and his wife Lauren, 35, and their daughters Jasmine and Tiana, aged four and two, contracted the virus about two-and-a-half weeks ago.
The actor explained that his daughters experienced "a little sore throat" but no other symptoms, but that he and wife Lauren Hashian had a "rough go."
"I can tell you that this has been one of the most challenging and difficult things we have ever had to endure as a family," the Fast & Furious star said in the video.
"And for me personally too, as well. And I've gone through some doozies in the past... but testing positive for COVID-19 is much different than overcoming nasty injuries, or being evicted, or even being broke, which I have been more than a few times."
But how did the family contract the virus? The Rock explained they caught it off some close family friends who didn't know they had it.
"We picked up COVID-19 off some very close friends," he said. "And these are people who we love and trust, these are people who we still love and trust and they are devastated that it led to them infecting our family."
Johnson went on to emphasize just how careful they had been, but still managed to contract the illness.
"We have been disciplined, we've isolated, we've quarantined, I have not worked—and we've done a pretty good job," he said.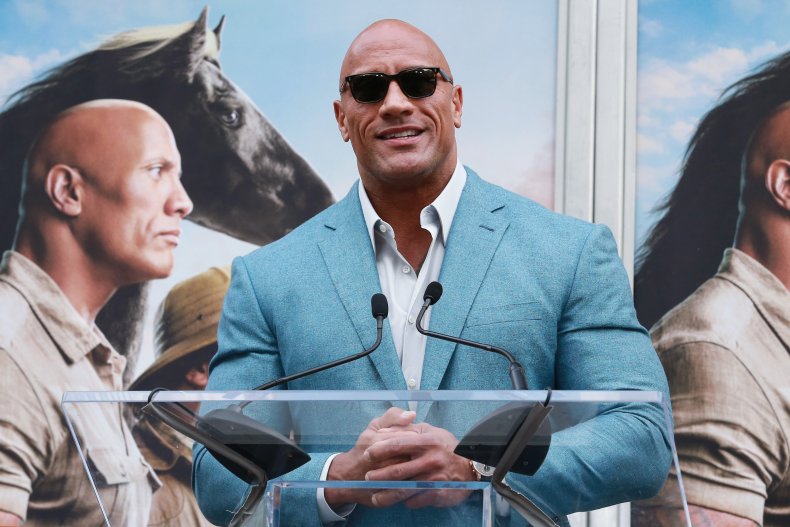 "But like a lot of you guys out there, having your friends over, your family members and loved ones, of course, you want that, to be with the people who you love."
Luckily, the Johnsons are now "on the other end of it." The father of three (Johnson had a daughter, Simone with first wife Dany Garcia) added, "I am happy to tell you guys that we as a family are good. We are on the other end of it, we are on the other side. We are no longer contagious and we are, thank God, we are healthy."
Johnson urged fans to look after their health and used the opportunity to advise his followers to wear a mask for protection from the virus.
"It baffles me that some people out there, including some politicians, will take this idea of wearing masks and make it part of a political agenda," he said.
"It has nothing to do with politics," he added. "Wear your mask. It is a fact and it is the right thing to do and it is the responsible thing to do."
Correction: This article originally referred to Dwayne Johnson as a father of two. Johnson has two daughters with wife Lauren Hashian, and another daughter from his first marriage.