Is Hawaii Prepared for North Korea Nuclear Attack? Island State Just 4,600 Miles From Rogue Nation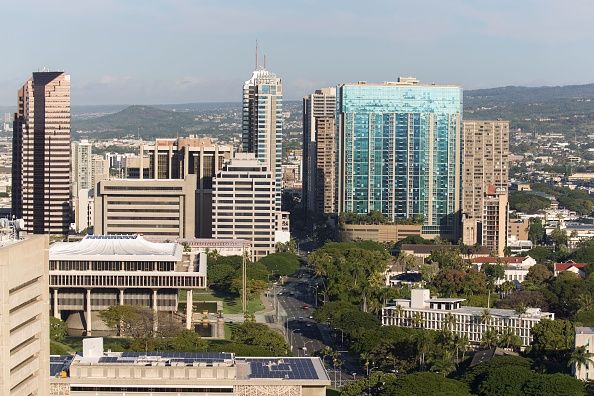 The false alarm alerting Hawaiians of an incoming ballistic missile was caused by "human error," according to Hawaii Governor David Ige.
Residents received a terrifying false alarm on Saturday announcing that a ballistic missile was headed their way and advising immediate action to take shelter.
"It was a mistake made during a standard procedure at the change over of a shift, and an employee pushed the wrong button," said Ige, according to CNN.
The alert caused panic across the state, where officials have been preparing for the possibility of a nuclear attack for months. Cold War-era sirens began running drills last month, in order to educate the public on how to handle a possible missile. The sirens did not sound when the alert went out Saturday.
Despite preparations, the push notifications were mistakenly sent out to Hawaiians, who jumped into action before receiving the second alert 38 minutes later announcing that it was a false alarm.
The governor explained the reason for the error after Hawaii Emergency Management Agency Administrator Vern Miyagi headed to the agency's 24-hour operations center to find out why the false alert was sent out, and after the FCC promised to launch an investigation to figure out why the notification went out. Lawmakers and residents alike were quick to criticize the mistake, calling for accountability and a safer process to prevent future mistakes.
Hawaiians have worried whether their state is ready for a nuclear attack, and the latest error provided fodder for critics who say the emergency preparedness plan is lacking. Hawaii lies 4,600 miles from North Korea.
The White House responded to the alert with the understanding that it had been an exercise, apparently in contrast with the governor's explanation.
"The President has been briefed on the state of Hawaii's emergency management exercise. This was purely a state exercise," White House spokeswoman Lindsay Walters said, according to Reuters.