How Did Henry Lee Lucas Die? Everything You Need To Know About 'The Confession Killer'
A new Netflix documentary will dive into the confusing life and confessions of Henry Lee Lucas.
The self-proclaimed serial killer claimed he murdered 600 women in thousands of confessions, though authorities think he was lying about most of them. The Confession Killer, which premiered as a limited documentary series on Netflix Friday, questions why someone would confess to crimes they didn't commit and examines Lucas' impact on crime history.
Lucas was convicted of 11 murders in his life, though some argue that there is proof that he actually killed just three women -- his mother, Viola Lucas, an elderly Texas woman named Katherine Rich and 15-year-old Becky Powell, the intellectually disabled niece of Lucas' associate Otis Toole.
Still, Lucas' confessions mean that hundreds of murder cases remain unsolved, prompting the documentary to analyze why he would confess to the crimes. One theory involves Lucas' friendliness with police and if some of the confessions were due to that ongoing kinship. According to The Daily Beast, while Lucas was incarcerated in Georgetown, Texas, he was available to almost any detective who wanted to speak to him about a murder due to a task force set up by Williamson County Sherriff Jim Boutwell and would often walk around the facility on his own, drinking milkshakes given to him by staff.
Lucas was sentenced to death for one of the murders, though his sentence was commuted to life in prison in 1998 by then-Texas Governor George W. Bush. For his conviction in the ten other murders, Lucas was issued six life sentences and 210 additional years for the remaining four. He died in 2001 from congestive heart failure while serving his sentence at a prison in Huntsville, Texas.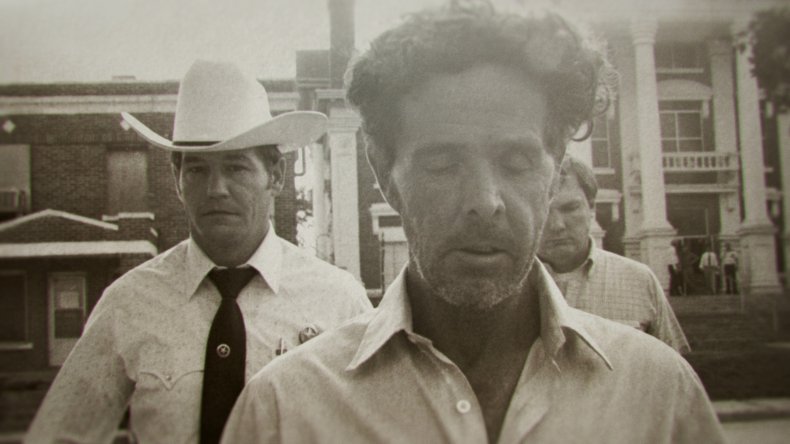 Though Lucas seemingly didn't kill nearly as many women as he claimed, experts say that he was certainly a serial killer. Ken Anderson, the district attorney who prosecuted Lucas for the murder that saw him issued he death sentence, explained in 2001 to the New York Times, "It's difficult to imagine you can rely on anything he said, but the fact remains he was a serial killer, even though we're unable to pinpoint the exact number."
The first woman Lucas confessed to killing was his mother, Viola. In 1960, he was convicted for slitting her throat during an argument, and sentenced to serve 20 to 40 years in prison. However, he was paroled in 1970.
The next year, Lucas was back in prison after being convicted of an attempted kidnapping at gunpoint of a 15-year-old girl. It was after his release in 1975 that he met Toole and the two traveled around the country with Powell before arriving in Texas during the 1980s.
Lucas was arrested in 1983 on a weapons charge, and it was at that time when he confessed to killing Powell, with whom he claimed he had a romantic relationship, and Rich. Both women had disappeared in 1982 and their cases were unsolved at the time of his arrest. Like Powell, Rich was previously known to Lucas as she had let them and Toole live with her in her Texas home.
Lucas' string of confessions began after he was convicted of the murders, and he became the subject of several books and movies.
The Confession Killer is the latest installment in Netflix's ever-growing true crime genre. The streaming service is best known for its global hit Making a Murderer, which follows the ongoing claims that two Wisconsin men, Steven Avery and Brendan Dassey, are in prison for a murder they didn't commit.