How Do the Iowa Caucuses Work? Everything You Need to Know as the Primary Season Kicks Off
On Monday, for the first time in the 2020 presidential primary season, voters will formally express which candidates they back in the race during the Iowa caucuses.
But unlike primaries, which take place in most states, those attending the Democratic caucuses across Iowa won't fill out ballots to show their support. Instead, at 7 p.m. CST in most precincts, Iowans will physically allocate themselves around rooms, dividing themselves into groups backing different candidates. Meanwhile, they will urge and prod undecided voters to join with them in backing a particular candidate.
The Iowa caucus system has been criticized as "arcane" by some, while its supporters argue it helps get voters more engaged in the Democratic process. For those outside of Iowa, and even many voters in the state, the process can be confusing. So here's an overview of how the caucus system works in the first state to assign delegates to candidates in the presidential race.
What is the Iowa caucus?
Democrats will meet in 1,678 sites across the state, plus 87 satellite locations for the first time this year, to begin the process of picking the party's 2020 nominee. Everyone will arrive around 7:00 p.m., in most precincts, and begin distributing themselves around the room into the areas designated for the candidate of their choice.
After everyone is set with their candidates, including a section for those who are not affiliated with any candidate, a tally of where everyone stands is taken. Any candidate who does not receive support from at least 15 percent (in most precincts) of the people in the room is out. Their supporters then must re-allocate themselves to other more viable candidates who gained at least 15 percent.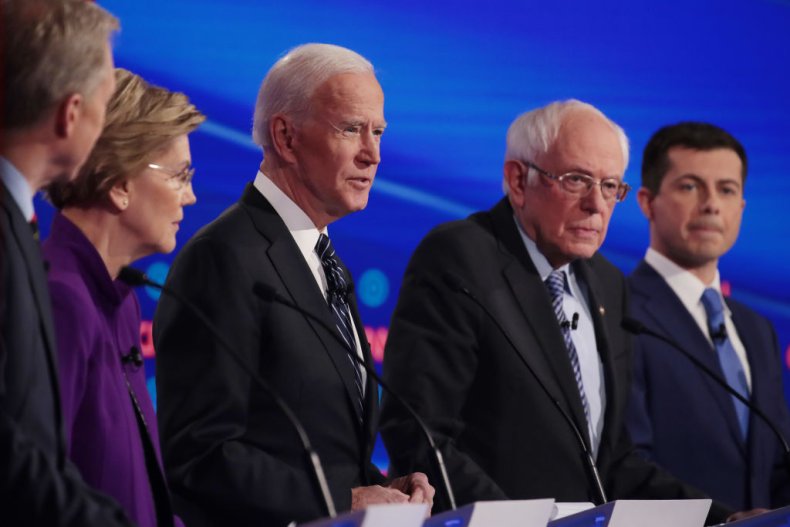 "The Democratic process can take two to three hours," Mack Shelley, chair of the department of political science at Iowa State University, explained to Newsweek. He noted that this is the amount of time it would take to carry out "first-round voting, reaffiliation, allocating delegates, plus fundraising, signing petitions, debating platform planks, and general discussion of political issues."
How does someone win?
This year, the Democrats have made a few changes to the system, which could allow for multiple candidates to claim they have won in the state. Whereas in the past election officials only announced the final delegate count, this year they will additionally announce the raw vote totals from both rounds in the precincts and satellite sites.
"This allows several chances for candidates to declare 'victory' and for 'beating expectations,'" Shelley noted. "The additional satellite caucus sites likely will increase participation a bit for those who otherwise would not be able to travel to one of the formal locations," he said.
Back in 2016, when former Democratic presidential nominee Hillary Clinton and Senator Bernie Sanders, who is currently a front-runner in the Democratic race, competed in Iowa, the race results were nearly a tie. However, Clinton won by a slim margin, leading Sanders and his supporters to call for the release of the precinct count. Although the count was never released, the rules were changed for the 2020 election cycle.
While the additional counts being released may allow multiple candidates to declare some semblance of victory, the number that actually matters is the final delegate count.
Can there be a tie?
While multiple candidates can win delegates in the Iowa caucus, it is unlikely that there would be a tie.
"A multi-candidate tie would be unlikely. A large number of delegates go on to the county conventions, so an exact tie is improbable," Shelley explained.
However, it is likely, particularly when considering recent polling in Iowa, that several candidates will garner delegates during the caucuses. According to an aggregate of Iowa polls by Real Clear Politics, Sanders, former Vice President Joe Biden, Senator Elizabeth Warren and former Mayor Pete Buttigieg are all polling above 15 percent in the state. Sanders leads the pack, at an average of 24.7 percent compared to Biden in second with 21 percent.
In the end, there will be 49 delegates from Iowa sent to the Democratic National Convention in July. "Democrats will send 41 pledged delegates, which is a small enough number that a tie is possible at that point," Shelley said. "Eight other 'superdelegates' will be selected."
What are the criticisms of caucuses?
Some progressives have raised concerns about the caucus system and the fact that Iowa is the first state to publicly express its opinion about who a party's nominee should be. They argue that the caucuses disadvantages those with disabilities or the elderly, who may have a hard time making it to caucusing locations. The Democratic party has tried to address this concern with the addition of satellite sites. Many critics have also complained that Iowa is about 90 percent white, questioning why the Midwestern state should have an outsized influence on the election.
"Iowa is the fifth whitest state in the country," Dennis J. Goldford, a professor of political science at Drake University, told Newsweek. However, he also noted that Iowa is seen as a key reason why Barack Obama, the first black president in U.S. history, was able to succeed in the 2008 election. Obama narrowly won the Iowa caucuses that year, drawing significant momentum to his campaign as the primary season continued.
"Iowa voted for Obama twice in 2008 and 2012 for president," Goldford pointed out.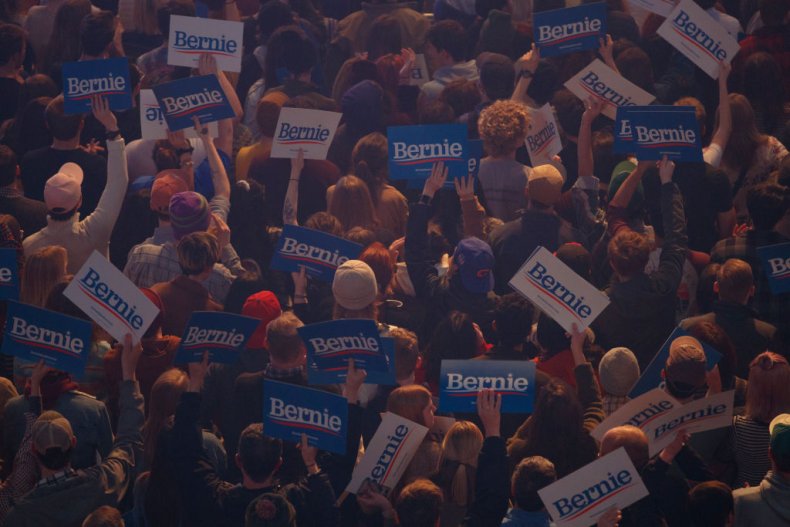 Meanwhile, Goldford referred to the caucus process as "arcane," but explained that Iowans in general would not support moving toward a more typical primary style of casting ballots. He pointed out that being the first state to hold such an event each election cycle gives Iowans relevance on the national stage.
"Iowa disappears into a black hole the day after the caucuses," he quipped.
Shelly also pointed out that most Iowans are against ending the caucuses system.
"If Iowa were to move closer to a primary, it is nearly guaranteed that New Hampshire and other states would pressure the DNC much more heavily to rotate Iowa out of first-in-the-nation status," he said. "Losing that first slot is fiercely opposed, and feared, by just about everyone in Iowa." New Hampshire hosts the first primary in each presidential election, which will take place on February 11 this year.
Despite the criticisms, the Iowa Democratic Party (IDP) is convinced that the state will come out en masse against Trump in the general election, regardless of who the winning candidate is.
"Donald Trump is panicking because Iowans know exactly who he is and what he's done. He's running on three years of broken promises that will leave us with higher taxes, higher health care costs, and falling crop prices," IDP Chair Troy Price told Newsweek in a statement. "No amount of kicking, screaming, or tweeting can spin that legacy of failure—or voters' desperation for something new."
How Do the Iowa Caucuses Work? Everything You Need to Know as the Primary Season Kicks Off | U.S.