'How Do People Not Understand This?': Jameela Jamil Blasts Politician Over White Privilege Comments
Jameela Jamil wants people to understand what white privilege really means. The actor and activist blasted Ipswich Member of Parliament Tom Hunt on Friday, after he appeared on the BBC to discuss white privilege, with the segment titled, "underachievement of white boys."
During his Thursday appearance, which Jamil shared on Twitter, Hunt says: "we're often talking about children from very disadvantaged backgrounds, who have already got that to challenge with. And I think that's been this sense somehow, that we can't look at this issue."
"And you have this term, white privilege, which has come into public discourse," Hunt continues during his BBC appearance. "You tell that to some of the young boys and girls in my constituency, who come from those low-income backgrounds. I think it's a very divisive term, white privilege, and I think...we should be very careful when it's used."
"White Privilege isn't about money, it's the ABSENCE of RACIAL discrimination," the actor tweeted on Friday, sharing the video.
She then compared white privilege to thin privilege. "How do people still not understand this? Thin privilege doesn't mean thin people have money, it means they aren't subjected to constant societal weight based stigma/bullying/harassment."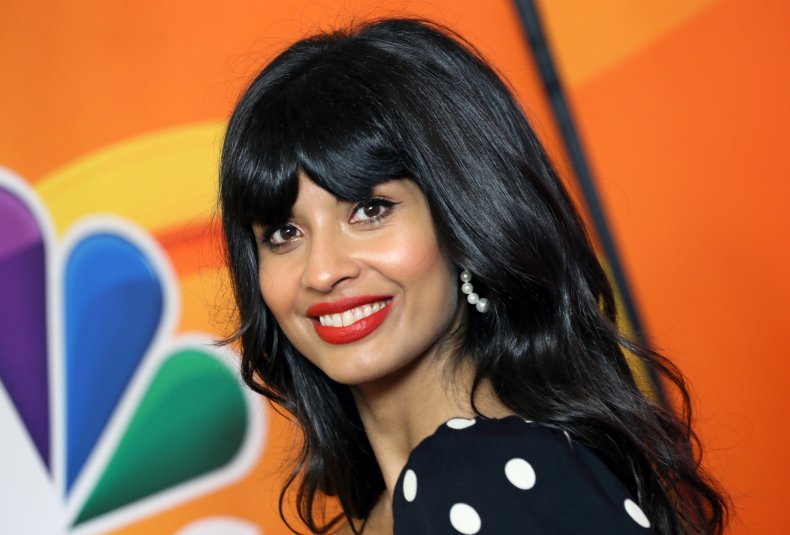 Hunt's comments during the "underachievement of white boys" segment shocked many Twitter users who backed up her comments.
"This is hilarious bc yeah there is a problem with young poor white boys also being neglected but ya'll only wanna bring it up to erase other problems. stop using poor people to push ur f***ing agenda and give us ur money and aid," one user said.
"Embarrassing that an MP does not understand this (or maybe he just doesn't want to acknowledge it)," another chimed in, calling out Hunt.
"Omg finally someone said that," a third person said. "White and thin privilege EXIST! And it's not about having more money or stuff like that. Is about being accepted in this fucked up society. Cause if you're black or fat (or both) people will ALWAYS have something bad to say about you."
One Twitter user pointed out that "it doesn't mean that your life isn't hard, it just means the colour of your skin is NOT one of the things that makes it hard. Privilege isn't binary in that you have it or you don't." Another simply quoted Jamil's tweet, and wrote, "yep."
Newsweek reached out to MP Hunt and did not receive a comment at the time of publication.