How Do You Ask For Help and Thrive?
Stop refraining from seeking help. Just learn how to do it well.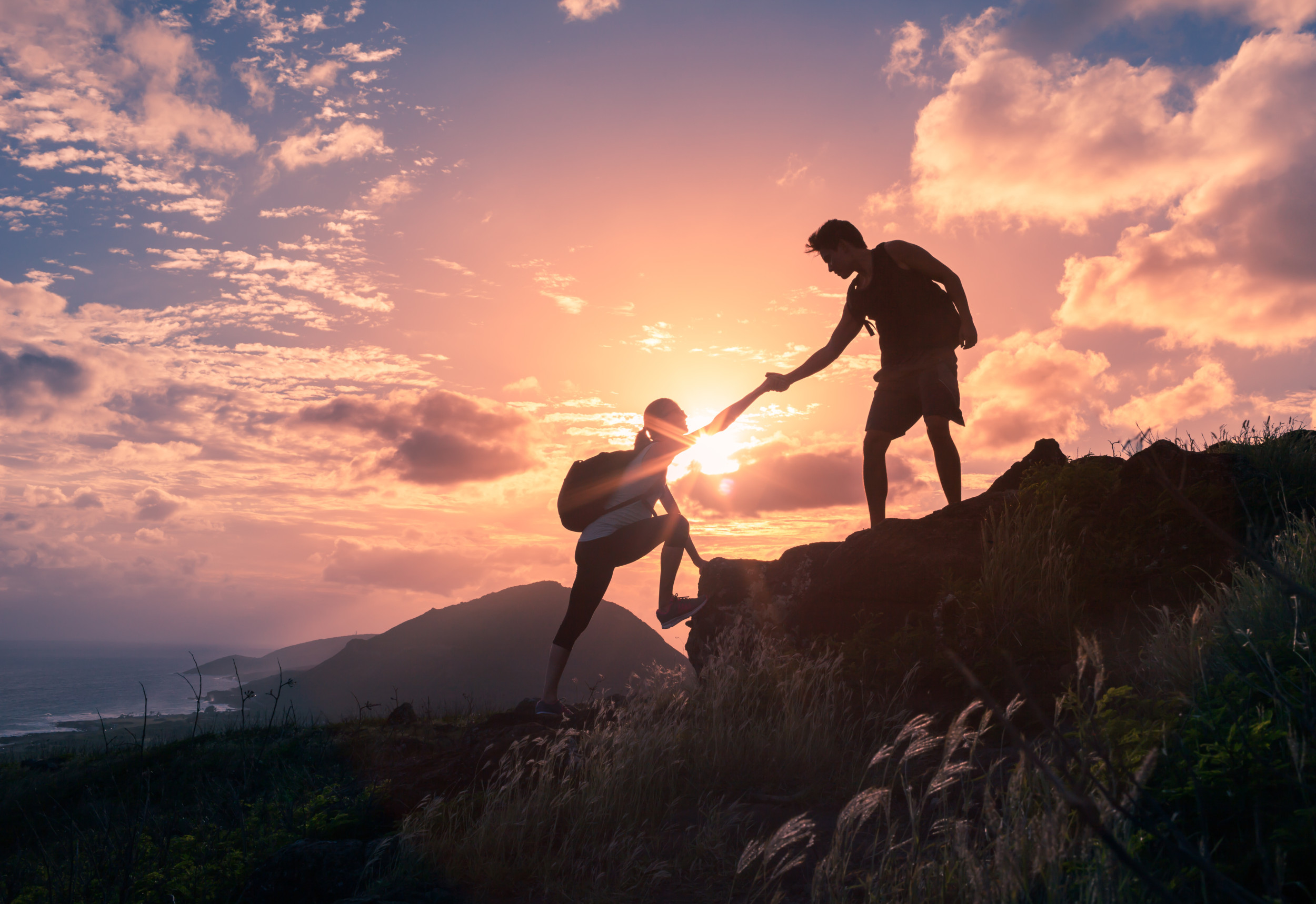 "Just involve other teams more."
"The only aspect I can think of is asking for help."
"Don't be afraid to ask for help."
"You don't need to be a superwoman!"
A client, we'll call her Ann, shared with me stellar reviews she received from her peers and higher-ups with reoccurring feedback that her growth area is seeking support.
Ann is not a unique example among effective leaders who are worried about bothering their colleagues, or about coming across as incompetent so much that they habitually take on a lot of responsibility for them and their teams. It is not that such managers are not aware of their weaknesses. On the contrary, they want to prove that they can deal with all their limitations of their own accord. How sustainable is that in a current work overload?
The Root of Reservations
Let's be honest, for most leaders, asking for help is not solely about getting support. There is a lot of self-worth connected with it as well because receiving assistance proves that they deserve the help. They are worthy. At the same time, in hectic and extremely busy organizations, it's virtually impossible to advance without getting some backup. Common sense suggests that it is obvious you need to ask for it.
Still, many leaders admit that their objections stem from a sense of uncertainty about the problems they might cause their colleagues or the risk of rejection. Some say they refrain from seeking help because of the possibility of downgrading their status as experts. Others feel that getting help almost strips them of their authority or disempowers them.
If you think likewise, put all your objections in perspective and understand that humankind is altruistic. Somehow due to selfish reasons. Yes, we should help other people because it's good for us. We all succeed when we help each other achieve. That is why "helping others might well be the ultimate act of selfishness."
Stop refraining from seeking help. Just learn how to do it well.
Kinds Of Help
Types of support are not equal, therefore before you decide how to request it, assess what you want to ask for. Generally speaking, there are three categories of help at work. You might ask a person to:
Help you do something,
Teach you something,
Support you publicly.
I have noticed that there are different concerns connected with all three kinds. And what's interesting among my clients is the last one seems to be the least troublesome. Networking and building alliances among peers and stakeholders become a natural part of a business landscape that most of them do not even consider it help.
How Do You Ask a Person To Do Something for You?
Start with the way you think about it. Help is not your selfish demand. The help you need right now is the best way to support an organization. Reframing your request into "for the greater good" makes it much more digestible to follow up with.
Be polite while asking. Do not give orders or blackmail your colleagues. Express you're asking for a favor. Moreover, assume that they are as busy as you are, so respect their workloads.
Asking for help is not the equivalent of hearing "yes," so let them refuse. When they say no to you, they may still say yes to another important task.
If they offered you some help and you declined at the time, go back to them and inquire if their offer is still standing. If yes, find out how much time they can give you, not what task they can execute for you. When you shift your focus from completion to time, you make it less demanding for your colleagues and easier to plan. Later, help people by pointing out the priorities in the task they want to help you sort out.
Whenever you can, give autonomy to your helper. Make sure that the plan works for them.
How Do You Ask a Person To Teach You Something?
Start with self-evaluation: Is your question even worth asking? Maybe there are resources you can use to find answers by yourself. Or you have already got the answer in the past, and you just need to browse your email account to find it. If you still feel that you need a helper, who could that person be?
If you already know who, what works for them well? Namely, ask these three questions: When can they help you? How much time can they offer you? What do you need—shadowing them, a lecture, a presentation on how to do something or a longer mentoring?
When it comes down to a conversation per se, the best way to ask questions is to share some context and highlight what you have already tried yourself. For example, "Here's my question, and here's why I'm asking this question. I have already tried this." Sometimes, all you need is some clarification, so go for a yes/no question instead of an open-ended one. You could also use a strategy where you list your ideas and ask for input. For example, "Here are my ideas: plan A, B or C. I am leaning towards plan A because of these reasons. Am I approaching this in the right way?"
Be appreciative of whatever support you have. Your colleague is not here to make a decision about the course of action for you. You might want to say, "I truly appreciate you helping me, considering how busy you are with project X."
The Importance of Asking for Help
Still anxious about asking for help? Become a trailblazer for your team and advocate vulnerability as a strength. Just ask. It gives you an opportunity to be grateful and strengthen your relationships with your peers and team members. Effective leadership is all about connection. Skillfully asking for help can strengthen your relationships.