How Do You Survive 83 Days in the World's Most Luxurious Prison? Walking, Sports and Watching the News
Prince Alwaleed bin Talal, the richest man in Saudi Arabia and a member of the Gulf kingdom's powerful royal family has spoken out on his 83-day-long incarceration during what the government called a crackdown on corruption.
For over two months, the fate of Saudi Arabia's most prominent businessman was unknown after his cousin, the heir to to the country's throne, Prince Mohammed Bin Salman, shuttered Bin Talal and 10 other members of the royal family within Riyadh's Ritz-Carlton Hotel.
Related: Freedom of arrested Saudi billionaire Prince Bin Talal Priced at $6 Billion
Bin Salman said the crackdown, which extended to hundreds of senior members of the Saudi government, was a necessary and long overdue measure against graft and embezzlement. But his detractors characterized the arrests as a thinly veiled power grab.
As little information about the purge emerged from inside the Ritz-Carlton, reports claimed Bin Talal was being tortured. Video filmed on a smart phone showing the 62-year-old business man thin and underfed appeared to confirm his mistreatment.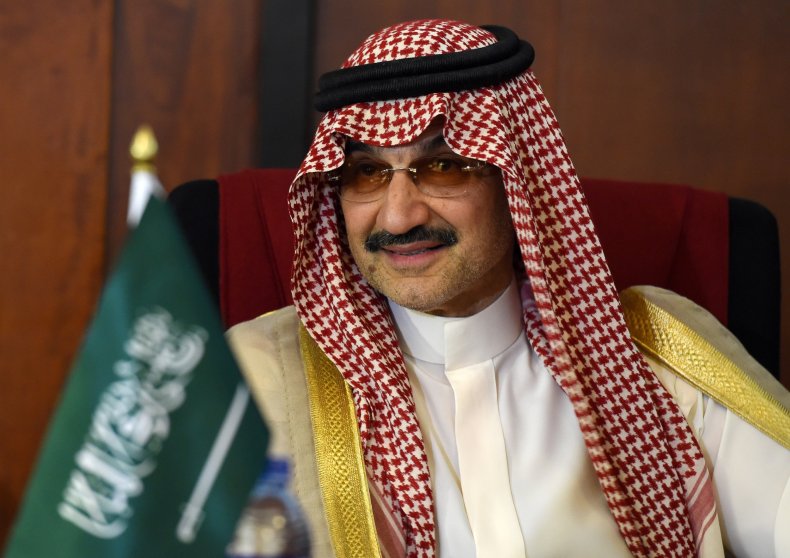 Bin Talal, the head of Kingdom Holding Co., had eschewed an official position in the Saudi government and preferred to focus on his own companies and high-profile projects, had in the past exerted soft power on world business leaders comparable to that of Bin Salman and his father King Salman.
However, in an interview with Bloomberg, the Saudi prince has confirmed he was always well treated inside the hotel and was not physically abused, "not one iota."
He told the business news outlet he spent the majority of his incarceration exercizing and keeping busy. "A lot of sports, a lot of walking, a lot of meditation, a lot of watching news, a lot of praying," was how the prince described spending his time.
The billionaire businessman has remained tight-lipped on the eventual circumstances of his release. The Wall Street Journal reported in December that a figure of $6 billion had been arranged to secure the prince's freedom but he has refused to discuss why he was let go or even detained in the first place. "It's very important to say that there was zero accusation and zero guilt," the prince said.
Ultimately, and although his personal reputation, personal wealth and the value of his companies have been damaged by Bin Salman's purge, Bin Talal claims the two retain a strong bond. "That's shocking to many people, even to my people," he said. "I've forgotten and forgiven the whole process completely. It's behind me," he added.