How Does President Donald Trump Maintain His Sun-Kissed Glow In the Pale of Winter?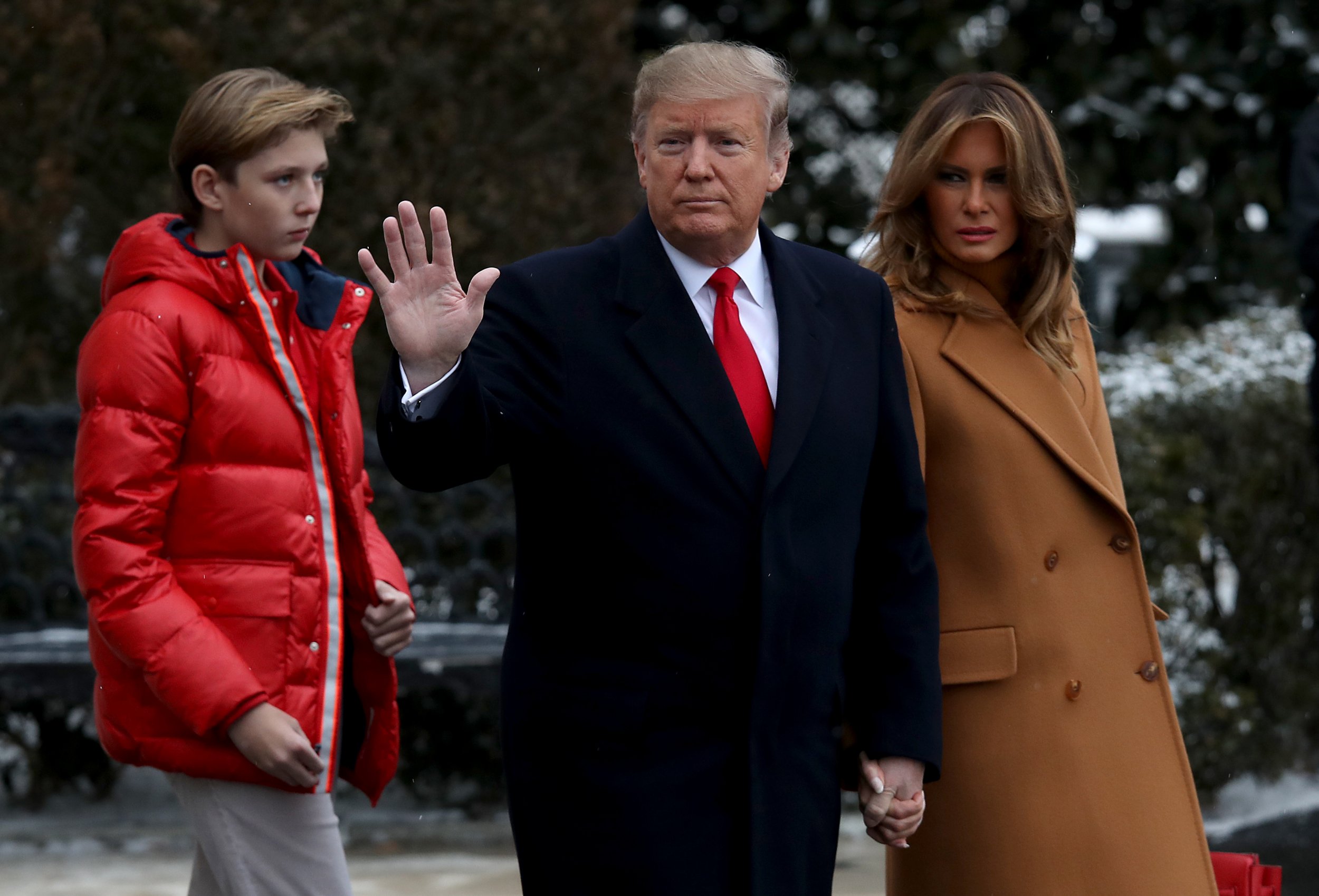 As Donald Trump's White House continues to be bogged down with scandals and chaos, threatening to upend his presidency, one of the biggest mysteries in Washington remains answered: How does the president maintain his bright florescent sun-kissed glow amid the pale of winter?
According to the New York Times, who have dug in on this enigma through interviews with past and current White House staffers, the official Oval Office line is that Trump's glow is due to his "good genes." But you need only look at the president, whose vibrant hue shines like an amber light against winter's graying backdrop, to realize that this explanation is far from the whole truth.
One senior administration official, who spoke to the Times anonymously, claims Trump only applies a little bit of translucent powder—not bronzer—before television appearances.
Although tanning bed theories have been floated, insiders claim that there are none to be seen anywhere in the White House. "According to three people who have spent time in the White House residence, no such bed or spray-tan booth exists in a hidden nook of the residence, a cranny of the East Wing or a closet on Air Force One," the newspaper wrote. "Two senior White House officials insisted that no such apparatus exists."
Tanning beds also do not explain why Trump's face is a completely different color than his much paler hands. The more plausible theory is that the president uses self-tanning creams or lotions. Dr. Tina Alster, a Washington dermatologist who claims to have treated officials in every White House, argued that the president's intense bright shade is a surefire sign he's using tanners or sprays. "He looks more orangy than he does tan," she said.
Another reason why Alster believes Trump is using self-tanner lies in the president's white undereye circles that often appear when he's out in public. "There have been enough people that have asked me in his orbit," what Trump could do to achieve a more even skin tone, Alster told the Times. "I have nothing against self-action tanning creams, but I think you need to be careful about how you apply it."
Actor Alec Baldwin, who regularly portrays a parody of Trump on NBC's Saturday Night Live, recently described the president's skin tone as between a "Mark Rothko organge" and a "slightly paler Orange crush." The makeup artists sometimes use a Clinique power in a honey-colored hue to bronze up Baldwin for the role.