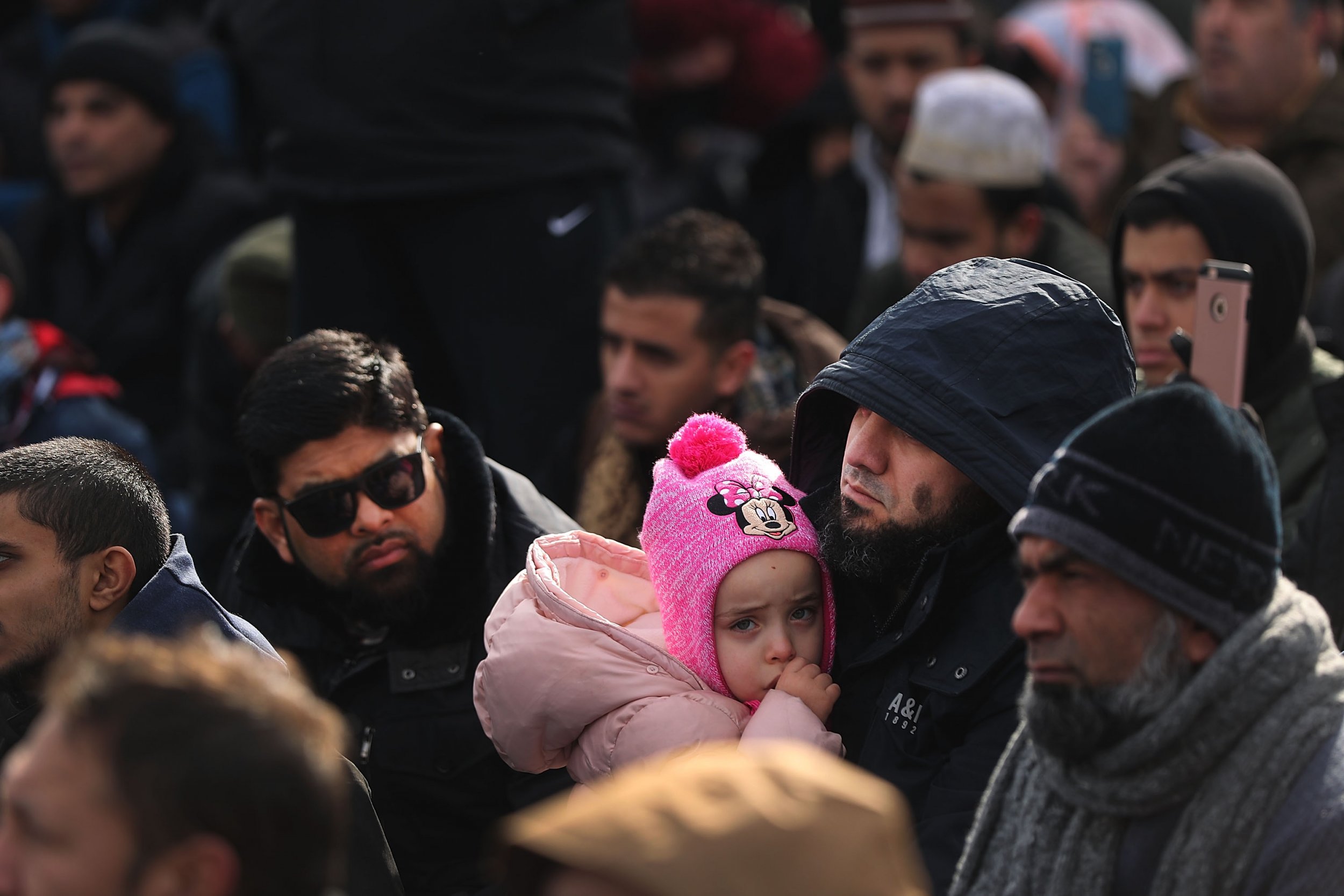 President Donald Trump is to cap admissions of refugees at 45,000 in 2018, U.S. officials confirmed on Wednesday, in what will be a record low of any president since records began more than three decades ago.
Trump's predecessor, Barack Obama, set the cap on refugee resettlement at 110,000 in his last year, more than double what Trump is proposing. Refugee resettlement is the third-country acceptance of a refugee who has already been granted asylum by another nation.
The Trump administration suggested taking 19,000 refugees from Africa, 17,500 from South Asia and the Middle East, 5,000 from East Asia, 2,000 from Europe and Central Asia, and 1,500 from Latin America.
The move demonstrates a continuation of the tougher immigration policies of the Trump administration, which has also proposed a travel ban on six Muslim-majority countries, one that now includes non-Muslim states North Korea and Venezuela. The administration cites the decision as necessary to protect U.S. national security.
"While maintaining the United States leadership role in humanitarian protection, an integral part of this mission is to ensure that refugee resettlement opportunities go only to those who are eligible for such protection and who do not present a risk to the safety and security of our country," a State Department report seen by British newspaper The Guardian reads.
The U.S. does not always reach the cap, and in 2006 admitted just 41,223. But the George W. Bush and Obama administrations accepted more than 45,000 every year since 2006. So how does Trump's decision to limit the number of refugees compare to the levels of refugee resettlement that other countries allow each year?
According to the United Nations High Commissioner for Refugees (UNHCR), the U.S. was the country that resettled the most refugees in 2016, with 96,823 permitted entry to the country.
That was double the amount of refugees resettled by Canada in the same year, which took in 46,646 resettled refugees.
The rest of the top five was made up by Australia, which accepted 27,548 people; Britain, which took in 5,177; and Norway, which absorbed 3,262.
More than half of the world's refugees come from just three countries: Syria, Somalia and Afghanistan. Conflict in those countries, particularly Syria's six-year civil war, continues to exacerbate a refugee crisis that has seen millions flee to neighboring nations.
Turkey hosts as many as three million refugees, and Lebanon hosts more than a million, many of them Syrian nationals. On top of those numbers, Iran and Uganda both have around one million refugees.
Refugees are usually the most-vetted immigrants to a country, but Trump and other populist politicians have warned that among them could be radical Islamist extremists who support the Islamic State militant group (ISIS).
"I can look at their faces and say, 'Look, you can't come here.'… Their parents should always stay with them. But we don't know where their parents come from. We have no documentation whatsoever. There's absolutely no way of saying where these people come from," Trump said in a town hall meeting in February 2016, before he became president.
He had also taken aim at German chancellor Angela Merkel for allowing more than a million refugees into Germany in 2015 at the height of the refugee crisis. Trump appeared to question her decision after a series of extremist attacks in Europe, particularly in France, where an ISIS cell killed 130 people in Paris, and gunmen targeted the offices of satirical magazine Charlie Hebdo.
"As far as Merkel's concerned, she ought to be ashamed of herself, what she's done.... She blew it when she allowed this to happen, this migration," he said in November 2015.