How Donald Trump Could Change America: President Could Appoint Dozens of Federal Judges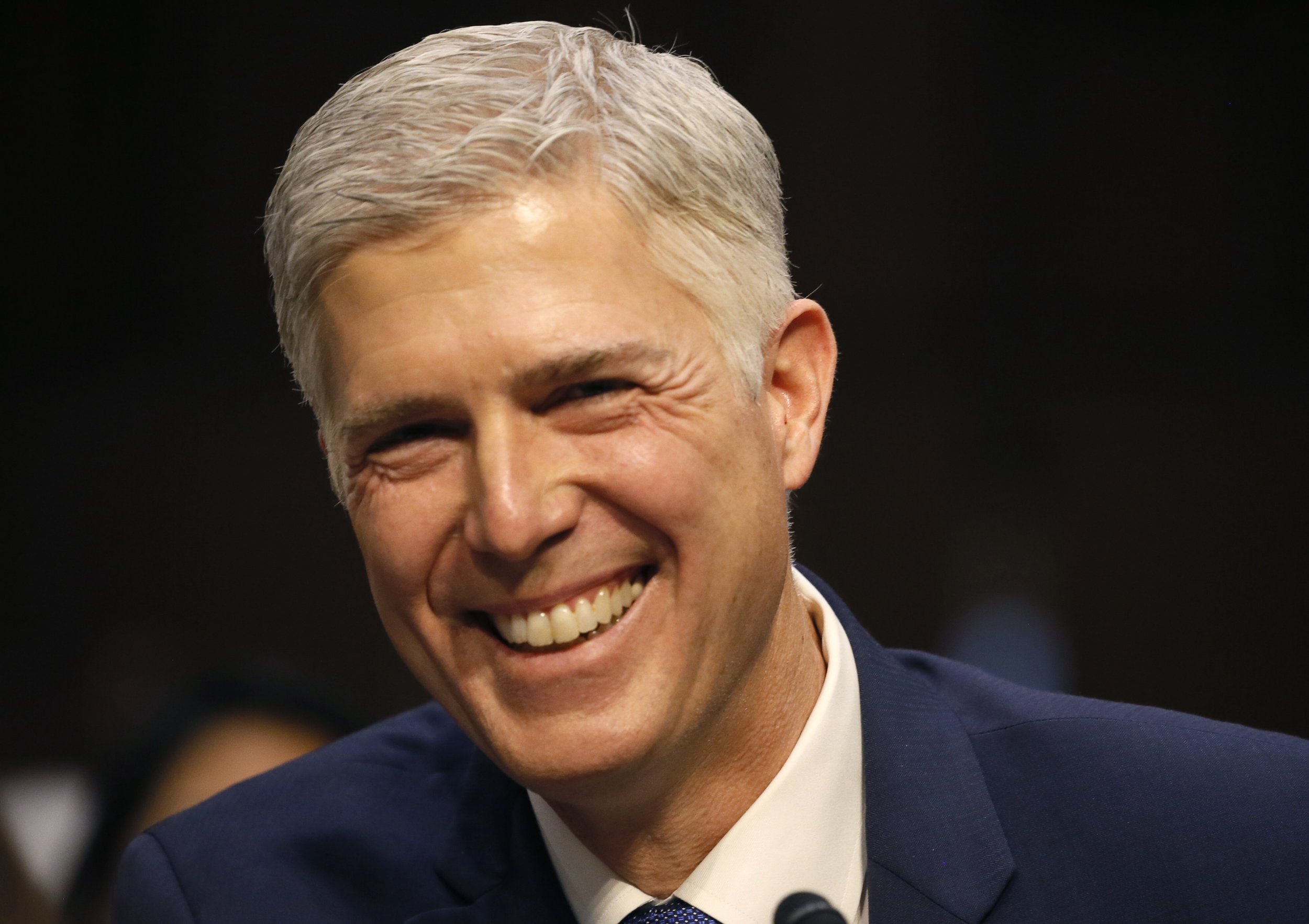 President Donald Trump could fill dozens of judicial seats, including several Supreme Court vacancies, during his White House administration. That means Trump, who lost the popular vote in November and has the lowest approval rating of any incoming president, stands to wield unprecedented influence over the nation's judiciary branch and the rulings it will make for decades to come.
Trump's first pick for the Supreme Court, Judge Neil M. Gorsuch, delivered his opening statement Monday to the Senate Judiciary Committee during the opening day of his confirmation hearing. "I will do all in my power," he said, "to be a faithful servant of the Constitution and laws of this great nation."
Trump's predecessor, President Barack Obama, left an estimated 103 judicial vacancies throughout the federal circuit and district courts, or nearly double the 54 openings he had when he entered office in 2009 after George W. Bush's presidency. Republicans limited Obama's judicial legacy by blocking the Democratic president's court picks.
As more judges step down, Trump could further shape his vision for America by appointing more judges to federal courts. "I do think there is going to be a difference in their viewpoints," retired U.S. District Judge Oliver Wanger, now in private practice in Fresno, California, told McClatchy's Washington bureau of Trump's potential nominees. "They will be more, if you want to use the term, conservative."
Judges named to lifetime appointments under Trump could have a say over state gun control laws, abortion access, voter laws and immigration reform policies. Trump has said he wants judges like the late Supreme Court Justice Antonin Scalia, a conservative icon.
"The replacement of our beloved Justice Scalia will be a person of similar views, principles and judicial philosophies," Trump said in his acceptance speech at the Republican National Convention last year. "Very important. This will be one of the most important issues decided by this election."
During the third presidential debate last October, he added: "The justices that I am going to appoint will be pro-life. They will have a conservative bent."