How Donald Trump Ruined the Opening of the Mississippi Civil Rights Museum for Actual Civil Rights Leaders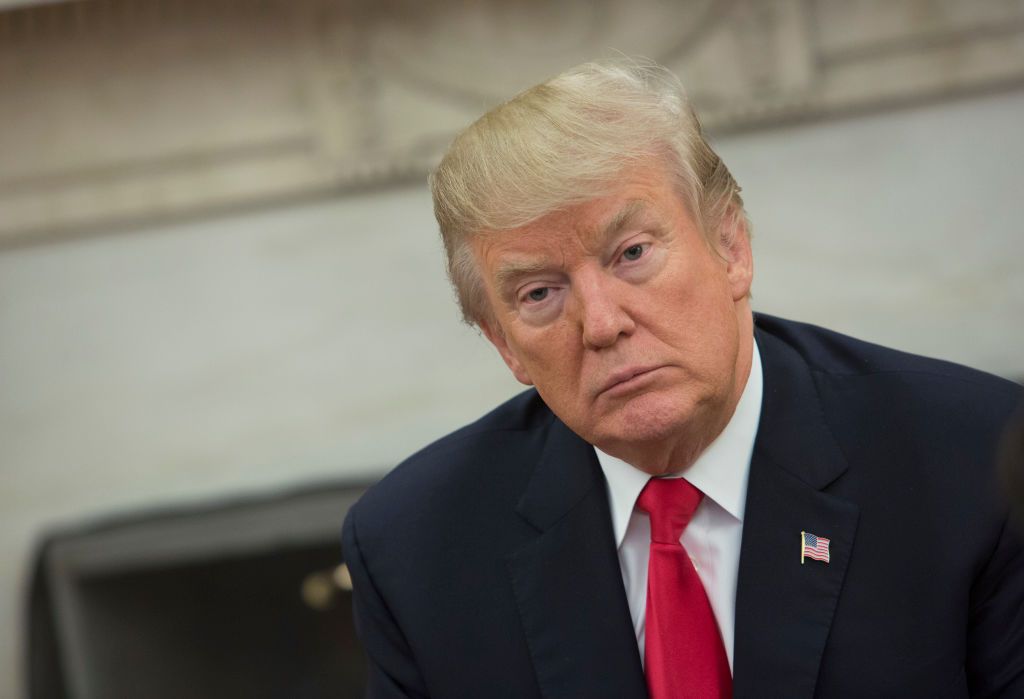 The opening of the Mississippi Civil Rights Museum and the Museum of Mississippi History this weekend is a momentous occasion for the state, and perhaps even the country. But when the White House announced on Monday that President Donald Trump would attend, the opening was suddenly beset with controversy.
Civil rights organizations and leaders swiftly denounced the decision, saying the president's record on civil rights is "abysmal" and that his visit to the museum is "an insult."
The situation escalated on Thursday when two members of Congress slated to attend the event, Reps. John Lewis (D–Ga.) and Bennie Thompson (D–Miss.), decided to pull out.
"President Trump's attendance and his hurtful policies are an insult to the people portrayed in this civil rights museum," they said in a statement. "President Trump's disparaging comments about women, the disabled, immigrants and National Football League players disrespect the efforts of Fannie Lou Hamer, Aaron Henry, Medgar Evers, Robert Clark, James Chaney, Andrew Goodman, Michael Schwerner and countless others who have given their all for Mississippi to be a better place."
Newsweek subscription offers >
The White House fired back, with press secretary Sarah Huckabee Sanders calling the decision "unfortunate" and saying that "the president hopes others will join him in recognizing that the movement was about removing barriers and unifying Americans of all backgrounds."
That is certainly the spirit of the two institutions. The Mississippi Civil Rights Museum focuses on the Civil Rights Movement in the post-war period from 1945 to 1976. The Museum of Mississippi History, meanwhile, uses exhibits, educational programs and hundreds of artifacts to tell the stories of state's past, stretching back over 15,000 years. Both are set to open on December 9, which is 200 years minus one day since Mississippi became the 20th state in 1817.
Together, the museums are meant to address the breadth and depth of the state's complicated history, both the positive and the negative. "We have shied away from nothing in these museums," Katie Blount, director of the Mississippi Department of Archives and History, which operates both new institutions, told Newsweek. "It's a very complete depiction."
Blount said that about 5,000 people were expected to attend the opening ceremony on Saturday, including civil rights and state leaders. Mississippi governor Phil Bryant extended the invitation to the president out of recognition of the museums' national significance of the stories told in the museums.
Newsweek subscription offers >
"They are not just Mississippi's stories, they are America's stories," Blount said. "All of us can learn from these stories, certainly even the president."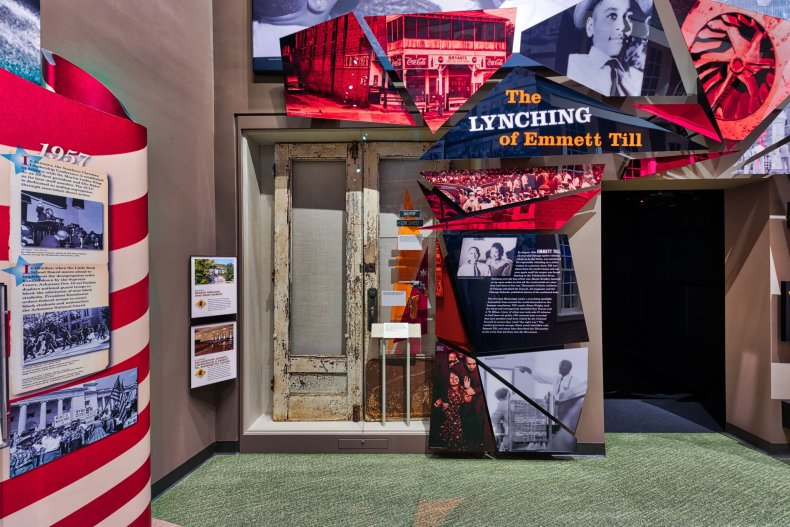 Victoria Wolcott, professor and chair of history at the University at Buffalo, The State University of New York, understands why local politicians and museum staff wanted the president to be there. But Trump's presence is problematic, she told Newsweek, citing his inability to denounce white supremacists in the wake of Charlottesville. "He does not seem to see it as a major problem," she said.
Hilary Shelton, director of the NAACP's Washington Bureau, agreed. He told Newsweek that Trump's "response to what happened in Charlottesville indicates he doesn't have much a grasp of history and the challenges of African Americans and other people of color.… Clearly a history lesson in the African American community and civil rights community is absolutely essential."
That lesson could begin at Mississippi's new civil rights museum. Wolcott suggested the president take note especially of the nonviolent activists history calls heroes, including Lewis and Martin Luther King Jr. They were "deeply unpopular" at the time, with some calling them "lawbreakers and troublemakers," she said. Understanding how these icons were viewed in their day could help Trump think differently about contemporary activists.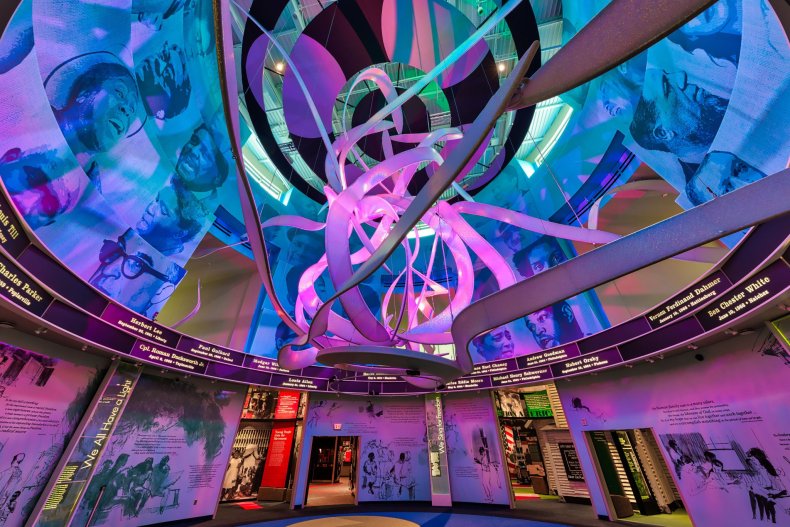 Wolcott would also point Trump and other visitors to pay close attention to the role of the federal government, both positive and negative, in the history of civil rights, Wolcott said. Trump should learn more about the Voting Rights Act, because it make him rethink the voting rights restrictions the Department of Justice is supporting under his administration as well as the role of the federal government in protecting all citizens' basic rights.
"The legacy of segregation remains with us today and needs to be actively grappled with," Wolcott said, citing voting rights, job discrimination and police brutality as examples. These are "all outgrowths of a system that emerges out of slavery and is still alive and well and needs to be dealt with." But Trump "has not demonstrated a kind of openness to a full understanding of this legacy."
Some critics believe Trump has missed his chance to demonstrate a sincere desire to understand the legacy and importance of the civil rights movement. "If the president was serious about learning about civil rights, he could have accepted our invitation to our annual convention in Baltimore this year, where he would have had opportunity to learn directly from the nation's most prominent civil rights leaders and legendary icons," Malik Russell, NAACP spokesman, told Newsweek in an emailed statement.
But others think that Trump's appearance at the opening of the Mississippi Civil Rights Museum and the Museum of Mississippi History could be his first step toward a new, and deeper, understanding of the forces confronting black and other minority group in the United States.
It's difficult to say from the outside "whether the president is using this as a publicity stunt for political capital or whether he's seriously concerned and wants to understand and learn more," Shelton said. Either way, he added, "our hope is he doesn't stop there" and "that as he's fashioning policy that he will be better informed of the challenges in our communities."
How Donald Trump Ruined the Opening of the Mississippi Civil Rights Museum for Actual Civil Rights Leaders | Culture