How e-Government Is Empowering Citizens Worldwide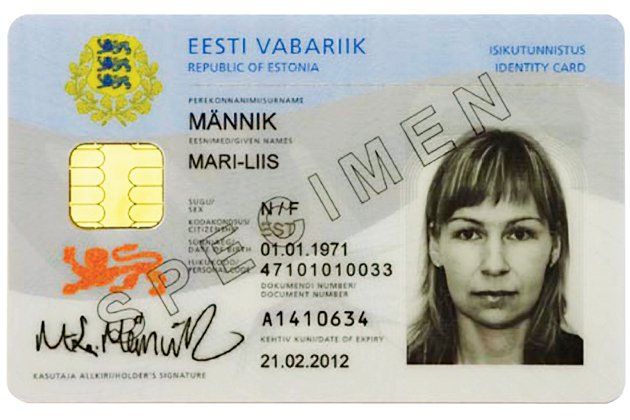 Had Franz Kafka been born in 21st-century Tallinn, Estonia, instead of 19th-century Prague, some of the gems of modernist literature might never have been written. Instead of the man from the country who spends years trying to get past an implacable gatekeeper in the short story "Before the Law," all he'd need in Estonia is a government-issued electronic identity card. Then he could go online or stick the bar-coded ID into a card reader and, moments later, sign a contract with an international corporate partner, pay a traffic fine, and file his taxes. No lines, no bribes, no forms in triplicate, and no need to plead his case "with one doorkeeper after another, each more powerful than the last," as in Kafka's hellish vision. OK, so our bookshelves would be the poorer—but our lives are a hell of lot easier.
Such is the promise of electronic government, or using technology to deliver public services. E-government was born in the 1980s, when many countries sought to break down the walls of pomp and paper that separate the government from the governed. Australia, Belgium, Canada, the U.S., the U.K., and New Zealand have well-developed programs. South Korea is an international showcase, topping every list of electronic problem solvers for most of the last decade. Seoul's Cyber Policy Forum encourages residents to debate urban policy online with city administrators, while Web-based services help citizens find housing, child care, and travel tips.
Of course, powerful technology in the wrong hands can be dangerous. E-gov raises concerns about privacy and data security. In Brazil last month, with just weeks remaining before the presidential elections, tax statements of a leading Brazilian politician were leaked to the press. Fortunately, Brazil's tax authority keeps digital signatures of all of its staff, which quickly allowed for the identification of the mole. But such a security breach could easily change the course of an election.
Despite those issues, the growing availability of high-speed Internet access, the spread of democracy, and the emergence of a demanding global middle class are likely to continue reshaping public service and breaking down the culture of bureaucrats. "There's a huge amount of pressure for improving services around the world, and the Web is the best place to empower people at low cost," says Marc Holzer, dean of the Rutgers School of Public Affairs and Administration, which runs a biannual survey on e-government around the world. "Though bureaucrats resist, the technology may just overpower them."
Nations on the cutting edge of e-gov are, unsurprisingly, the high-income countries with easily available broadband. But there's something far more important uniting the leading e-powers: a culture of openness. Governments must be willing to unlock information and make it accessible to ordinary citizens. In that spirit, the Obama administration has created an open-government initiative that provides citizens with access to Web sites that allow them to expedite veterans' health benefits, get traffic reports on mobile phones—or blow the whistle on corruption.
Even the famously clubby British bureaucracy has fallen for transparency. Launched earlier this year, the U.K.'s open-data initiative gave citizens access to the massive Treasury database. Now taxpayers can find out, for example, which civil servants earn more than the prime minister or the London hospitals where patients face the greatest risk of contracting lethal infections.
Bureaucracies are not always as open in the developing world, where broadband penetration is scarce and democracy tender. And yet some surprising models of e-government are coming from emerging nations. Computerizing old land records is jolting rural India out of the 19th century. Since 2001 the Bhoomi ("land" in Hindi) program, brainchild of Bangalore engineer turned administrator Rajeev Chawla, has scanned 20 million deeds held by 6.7 million farmers in the southern state of Karnataka, meticulously mapping property lines. Farmers can review their deeds at public Internet kiosks and download the crucial official property title that Indians use both as an identity card and as collateral for bank loans. In a region where land disputes represent seven out of 10 court cases and illiterate peasants often fall prey to powerful land grabbers practiced in doctoring deeds, the Bhoomi movement is "nothing short of a silent revolution," says Srikanth Nadhamuni, an e-government pioneer in Bangalore. Authorities in New Delhi plan to invest $6 billion to take Bhoomi and other e-gov services nationwide.
Brazil's savvy tax authority has deployed computer technology that has made the country the benchmark for fiscal efficiency. Brazilians grumble about high taxes (they pay 36 percent of their earnings to government) and how little they get for their money (European taxes for African services is the running joke). But they are masters of tax collection. The centerpiece is the electronic tax ID—called the CPF—which registers an individual's every monetary move, from a trip to the beauty salon to an investment in the stock market. Each transaction generates a numbered receipt that is uploaded to a central data bank, creating a fiscal footprint that auditors can cross-reference with declared income. At the same time, agile personal-computer software has encouraged 99 percent of Brazilian taxpayers to file online, compared with 88 percent in the U.S. Such efficiency makes tax evasion difficult; Brasília has canceled 60 million invalid tax numbers since 1995 and quadrupled the number of taxpayers. "People have a great deal of fear of the tax authority," says a former tax official.
Of course, e-government isn't just about intimidating scofflaws. It may soon go beyond delivering public services to engaging citizens in public administration—or to e-gov 2.0, as insiders call it. Taking first lady Michelle Obama's cue on combating childhood obesity, Washington has tapped Web developers to create videogames that challenge kids to design healthier meals. United Nations relief workers used a mobile-phone application developed in Kenya to locate earthquake victims in Haiti. Even Libya has launched an e-gov program to engage local communities in decision making.
Many nations are looking to Estonia for leadership. It is exporting its digital-democracy technology through its e-Governance Academy, which has trained bureaucrats from 36 countries, including Sri Lanka, Senegal, Pakistan, Namibia, and Tajikistan. "Our goal is to make Estonia so paper-free that the only place where you would need to use it will be in the toilet," says Indrek Vimberg, managing director of the Estonian ICT Demo Center. Kafka couldn't have said it better.
With Anna Nemstova in Tallinn, Sudip Mazumdar in New Delhi, William Underhill in London, and Jerry Guo in New York.