How Emma Watson Added a Feminist Influence to Disney's 'Beauty and the Beast'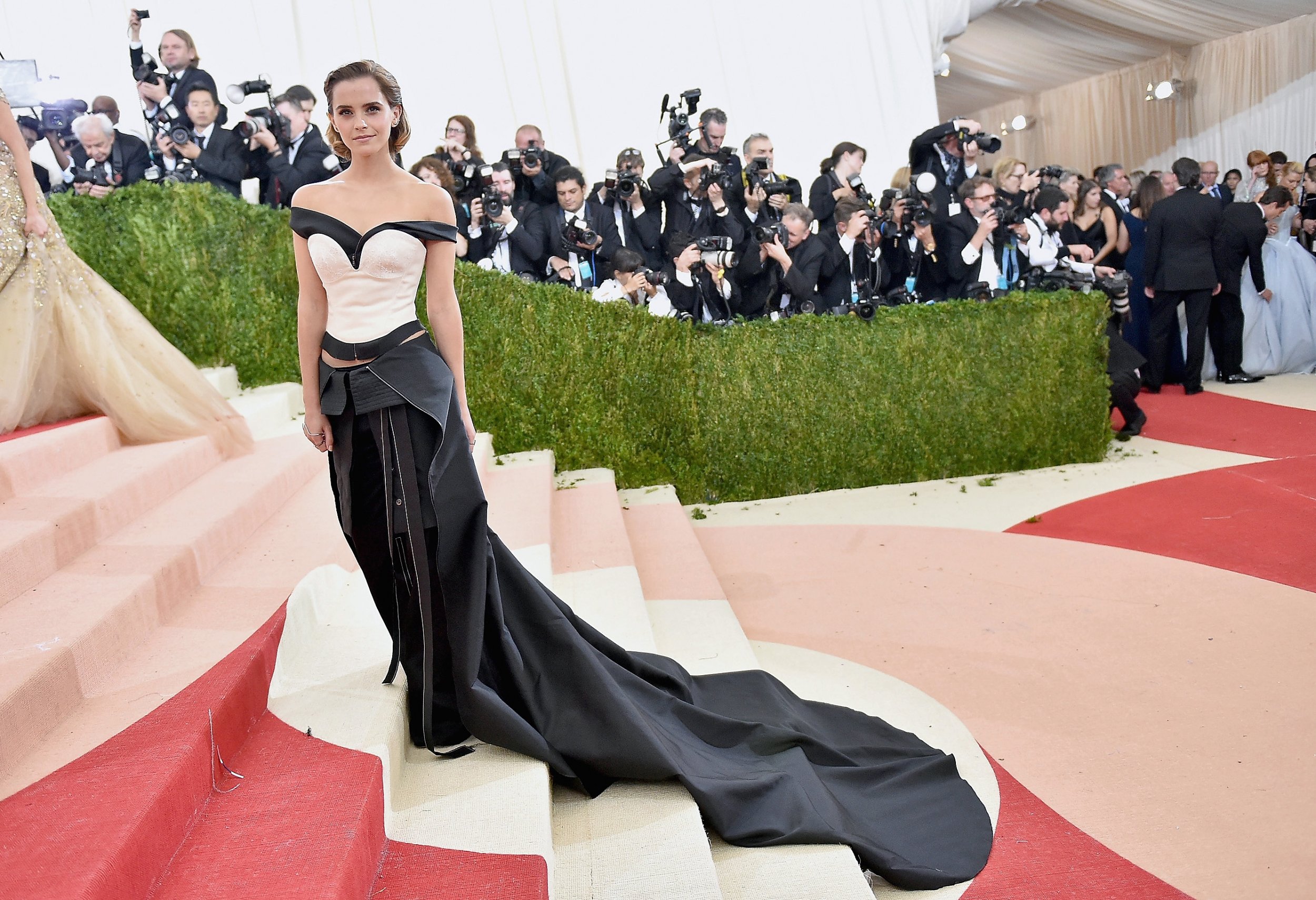 Emma Watson is merging her real-life role as ambassador for the United Nations' gender-equality campaign HeForShe into her next fictional role.
The actor revealed to Entertainment Weekly that the team behind Disney's upcoming live action interpretation of Beauty of the Beast will give Belle a more practical job than fairy tale princess: an inventor.
Newly released pictures show Watson's Belle and her father Maurice (Kevin Kline) tinkering with a clock at a workbench.
"In the animated movie, it's her father who is the inventor, and we actually co-opted that for Belle," Watson said. "I was like, 'Well, there was never very much information or detail at the beginning of the story as to why Belle didn't fit in, other than she liked books. Also what is she doing with her time?' So, we created a backstory for her, which was that she had invented a kind of washing machine, so that instead of doing laundry, she could sit and use that time to read instead. So, yeah, we made Belle an inventor."
For anyone who has followed Watson's efforts in campaigning for women to be recognized as equals to their male counterparts, including her rousing speech before a U.N. assembly in 2014, Belle's new occupation is very on-brand with her own ideals.
Giving the Disney princess a skilled job is not only a great example for the film's young audience, but also offers redress for the passive female archetypes the studio often featured in its popular animations, Beauty and the Beast, Little Mermaid and Cinderella among them.
For example, a study in January found that despite many of these "Renaissance era" Disney films focusing on female protagonists, the majority of the lines were spoken by male characters. In the case of 1991's Beauty and the Beast , men dominate the script 71 percent of the time.
Disney's toy-licensing partners have also come under scrutiny for failing to create sufficient children's toys for female characters in tie-ins with the studio's Marvel superhero blockbusters and last year's Star Wars: The Force Awakens.
But some critics, such as The Guardian 's Andrew Pulver, say Disney's on-screen portrayal of its princesses as independent protagonists has improved in recent years, pointing to strong role models in Frozen—which deviates from the formulaic "guy gets the girl" conclusion—Alice in Wonderland and Brave.