How Employers Can Set Grads Up for Success in a Post-Pandemic World | Opinion
If there is one thing the class of 2021 will bring to the workforce this year, it is a strong background in working virtually. These new graduates will have spent most of their junior and senior years trying to stay motivated and productive while conducting class through conference calls. Most have come to terms with the fact that their first job after graduation will most likely be done remotely from home.
They are ready to get started, but as an employer, are you ready to engage with these new virtual workers?
With an estimated 42 percent of the U.S. labor force working remotely, now is the time for employers to re-define what it means to hire and retain young talent. This is a unique opportunity for employers to write the future and turn this moment into a teachable one by helping to prepare the next generation for the post-pandemic future of work.
Consider offering "career accelerator" virtual courses.
Companies should lean into the one thing that soon-to-be graduates know well: how to learn. This next generation experienced attending and participating in online classes, as well as studying for and passing exams in a non-conventional setting. All of this is on top of everyday personal, family and health-related challenges and struggles likely exacerbated by the pandemic.
This generation craves preparation. They are used to the unexpected, but they are tired of things being out of their control. They are willing to do anything it takes to feel even the slightest bit more prepared.
Their schools may offer virtual career counseling, but why should it end there?
Companies should help new graduates prepare by offering "career accelerator" virtual courses, or other educational opportunities for interested candidates to learn entry-level roles and tasks—offering certificates of completion that they can add to their online portfolio or resume. This is a moment in time in which employers can spotlight their company as a valuable resource, one committed to continuing education and giving back to a community fraught from COVID-19. It is also a moment in which employers can potentially pool, and then recruit, high-performing candidates who made demonstrable efforts to prove a clear interest in their business.
Make the virtual interview experience feel engaging and collaborative.
Soon-to-be graduates are masters of flexibility. They are used to living in a virtual realm and connecting with classmates and professors through Zoom or other video conferencing solutions.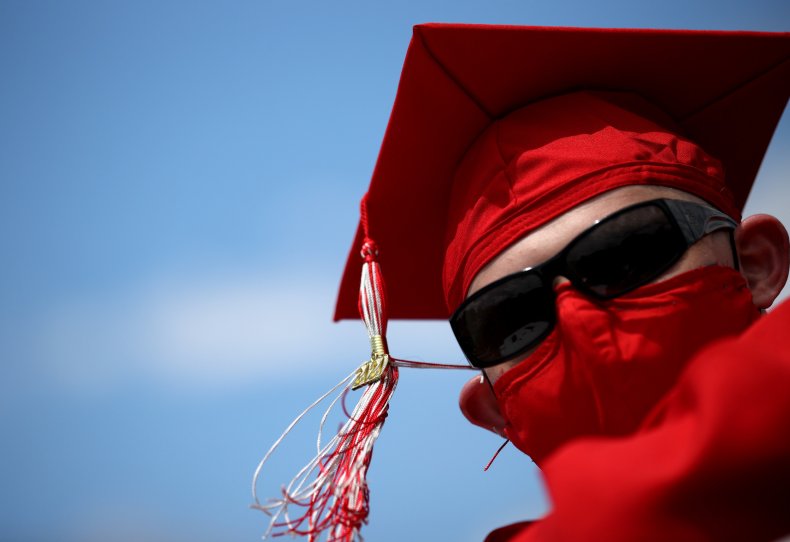 It's important to remember that despite their willingness and flexibility to conduct life virtually, for many, the interview process is still something fairly new. And with that comes uncertainties. In a recent survey, 52 percent of students expressed concern about their ability to effectively communicate from behind a computer screen while on an online job interview.
Take time to recognize that every candidate is operating with a different at-home tech setup. At the top of the conversation, remember to humanize it all. Let candidates know that it's okay if their audio or video breaks up during the interview, or if an unexpected visitor appears in the background. Offer a callback number should a disconnection occur. Help them understand that this is not just new terrain for them, but for you and your company as well. Though one year into the pandemic, everyone is still in some ways figuring things out as best they can.
Put yourself in their shoes. Show hiring candidates that the company embraces a flexible future work model.
Pre-pandemic, there was a lot of chatter about what it meant to embrace the "Office of the Future." Companies today need to not only talk about it, but show their hiring candidates that they live by values—mobility and flexibility should be top of mind priorities. Define them, and then show how your company adheres to them. Action speaks louder than lip service.
Talk about your at-home office setup and the types of collaborative video conferencing solutions that your firm uses as standard. Talk about how and why those solutions are effective in a virtual environment and demonstrably show the interviewee that you are well-equipped to help them navigate the virtual world of business. And ask questions. Ask what their preferred work model looks like. Do they have any apprehensions about returning to an office, about working virtually? What does flexibility mean to them?
The future of work is being defined in the here and now. It will be shaped by the soon-to-be graduates gearing up for their first round of interviews in the coming weeks. Now is the time for companies to proactively chart the post-pandemic workforce and make it everything we always dreamed and said it would one day be.
Eric Villines is the head of global communications at Anker.
The views expressed in this article are the writer's own.