How to Escape From a Bear in the Wilderness: This Runner Did It, and So Can You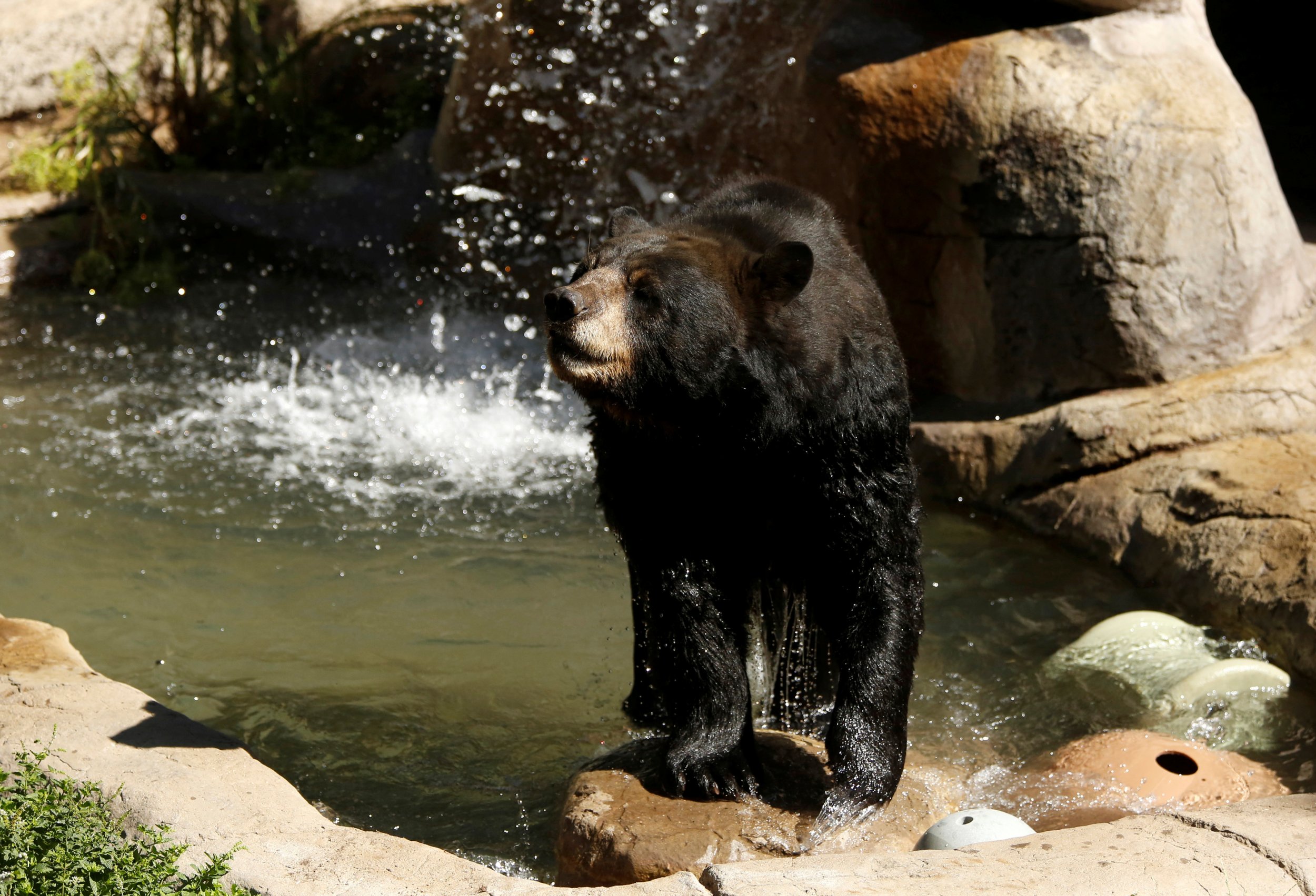 Professional runner Moninda Marube this week said he outpaced two black bears while on a trail near his home in Maine. A Kenyan, Marube was training in the woods on Wednesday when he encountered the pair of animals, and he successfully sprinted to safety at a nearby vacant house.
Related: How Kathrine Switzer's "261" became a symbol for women
Marube, a student at the University of Maine at Farmington who finished third overall in the 2012 Maine Marathon at 2:30:38, told the Lewiston-Auburn Sun Journal that he heard a rustling in the woods and saw bears about 20 yards away from him on the trail. A house was 20 yards away in the opposite direction, so he did what he does best: He sprinted for the house, with the bears closing to within 10 yards of him by the time he reached the screened porch, he said. The bears stopped outside and eventually left the premises.
Marube had been alone on the road during his early morning training run.
Maine is home to the largest population of black bears in the Lower 48 states, and they are most active between April 1 and November 1, according to Maine's Department of Inland Fisheries and Wildlife. The black bear is the smallest of the three species of bears living in North America (black, brown or grizzly, and polar), and the only bear living in the eastern United States.
Bears will venture into backyards and fields in search of easily accessible food when natural foods are scarce, especially in the spring or dry summers. The state wildlife department says residents report hundreds of conflicts with bears each year, and it advises residents to remove common things that could attract them, including bird feeders, garbage, grills, livestock and pet food. In addition, securing these items indoors likely will deter visitors such as raccoons or skunks.
Maine officials say bear attacks are rare, but they have outlined steps to avoid and safely escape encounters that occur. When coming across a bear in the woods, authorities say not to approach it but instead to back away quietly and leave the area. While in the woods, hikers and runners should be aware of their surroundings and, if possible, travel in groups and keep dogs on a leash. Officials also suggest making noise in thick cover and carrying bear pepper spray. Campers should cook 100 yards from a tent, and avoid storing food in the tent or sleeping in the clothes they wore while cooking. For assistance in dealing with a bear, contact the closest warden service dispatch center.
Marube said he had only three options to escape: He could have jumped into a lake (but he can't swim), climbed a tree (but bears could follow him up it) or run. If a bear becomes aggressive, authorities tell people to make themselves bigger by raising their arms and backing away, but not running if it follows them. Wardens tell people to intimidate the animal by making noises—waving arms, shouting, clapping or banging a stick—and preparing to fight or use bear pepper spray.
Marube told the Journal that the bears charged him as soon as he turned his back to them to run. That's when his instinct kicked in and brought him to safety.
How to Escape From a Bear in the Wilderness: This Runner Did It, and So Can You | U.S.