How Europe Could Counter Putin's Oppression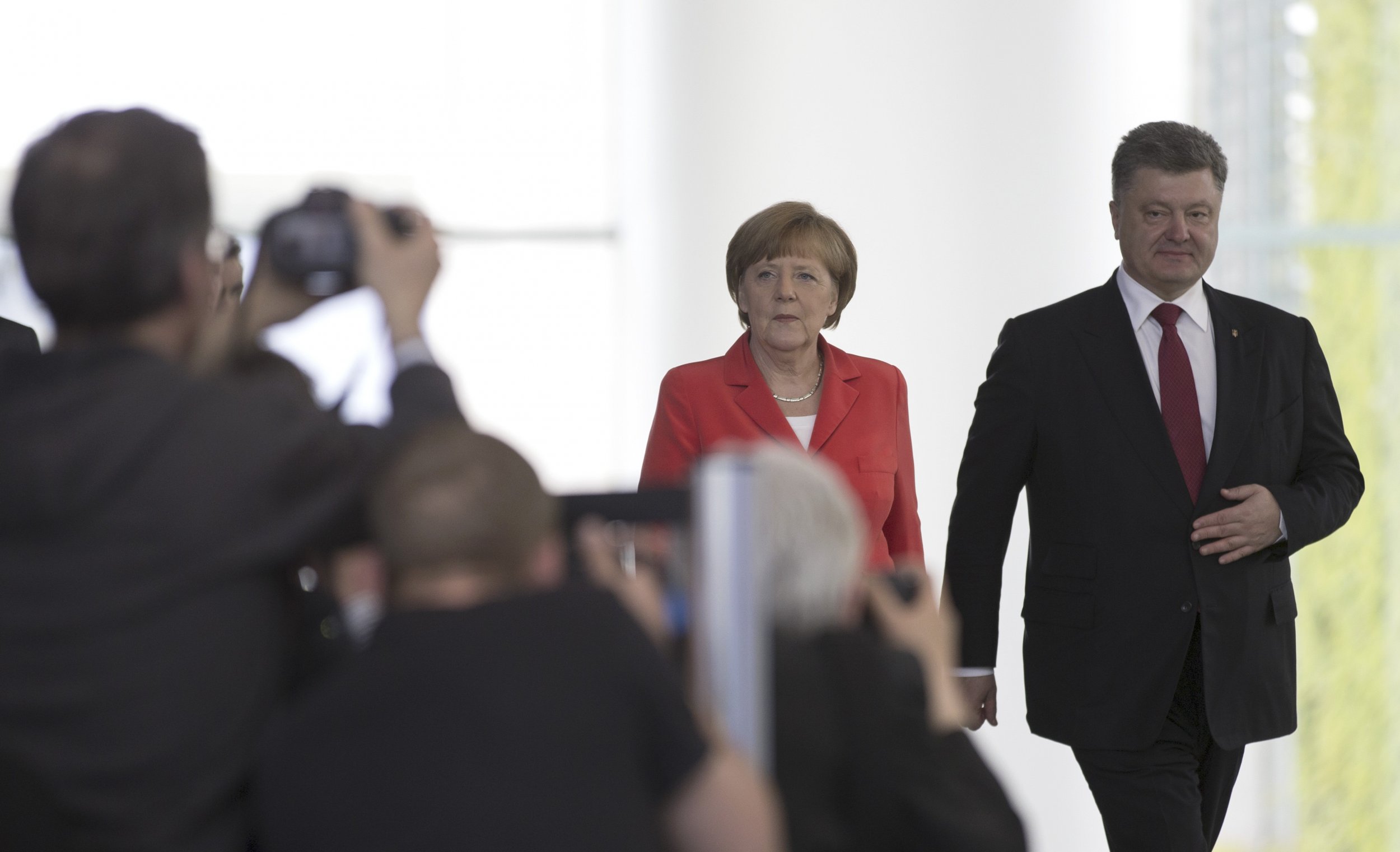 The Russian exclave of Kaliningrad is sandwiched between Lithuania and Poland. Its inhabitants, especially the younger generation, are in a very fortunate situation. Ever since a special deal was struck in 2011 between Germany, Poland and Russia, with the support of the European Union, people from Kaliningrad can cross into Poland with a minimum of fuss.
Under the scheme, residents of Kaliningrad can visit bordering regions of Poland without a visa, on presentation of a special permit. The impact of this arrangement should not be underestimated. The agreement has opened up a new relationship not only between Poland and Kaliningrad but also between the Russian exclave and Germany.
For the moment—despite the Ukraine crisis, Russia's continuing meddling in eastern Ukraine and Moscow's virulent criticism of the West—Kaliningrad's border crossing with Poland has not yet become hostage to the crisis. Russia has kept the frontier open.
For those in favor of visa-free travel for other Eastern Europeans from outside the EU seeking to enter the union, the case of Kaliningrad should be highly instructive.
EU leaders attending the Eastern Partnership summit in Riga, Latvia, on May 21-22 should take note. As it is, most leaders will be in no mood to make any sweeping promises or even bold statements about the EU's future relations with the six countries covered by the partnership—Armenia, Azerbaijan, Belarus, Georgia, Moldova and Ukraine.
European leaders—or, to be more precise, German Chancellor Angela Merkel—have been preoccupied with the Ukraine crisis ever since Russia annexed Crimea in March 2014 and later invaded parts of eastern Ukraine. Merkel has taken on the role of mediating between Russia and Ukraine in an attempt to end the fighting, although a long-term solution remains elusive.
"We want to continue to push things forward in the so-called Normandy format," Merkel said during a press conference with Ukrainian President Petro Poroshenko, who was in Berlin on May 13. The Normandy format brings together the French, German, Ukrainian and Russian leaders, who have been at the forefront of efforts to resolve the Ukraine crisis. "It is tiring, it is exhausting, but Ukraine deserves all the support on its economic path and peace," the chancellor added. "Germany will continue this support."
Merkel's backing for Ukraine has been unflinching, just as her criticism of Russia has been uncompromising. Yet because there is a war being waged in Europe's eastern neighborhood, Merkel has no option but to keep talking to Vladimir Putin, even though the Russian president has broken his word to Merkel several times.
Moreover, as long as the Ukraine crisis continues, Merkel is unwilling to take any bold risks with Eastern Europe. That is not only because Berlin wants to avoid further antagonizing Moscow or giving Putin an opportunity—as if he needed one—to support Russian-backed rebels to take the city of Mariupol in southeastern Ukraine.
Merkel's stance is also due to a lack of a consensus or appetite among the 28 EU leaders about what strategy to adopt toward Eastern Europe as whole or as individual countries. As Carnegie scholars Thomas de Waal and Richard Youngs argued in a recent article, "[EU] governments' prevailing outlook is one of inertia and geostrategic caution."
This outlook has already shaped the EU's policy toward the Western Balkans. Over a decade ago, the region seemed full of promise, and the relationship between Brussels and the region seemed full of hope.
But the EU, which is locked in a formal process when it comes to accession negotiations, seems to have become blind to, and certainly helpless over, the way in which most Western Balkan countries have replaced a genuine reform policy with corruption, appalling governance and increasing disregard for human rights and press freedom.
The lessons of the Western Balkans should be enough to remind EU leaders why benign neglect of Eastern Europe will only make this part of Europe's neighborhood more unstable in the long term. Leaving aside whether that is to Russia's advantage or not, the issue is about democracy and stability. One cannot be sustained without the other, despite what some EU leaders would like to believe.
This is why the Eastern Partnership summit in Riga cannot afford to be just a meeting of rhetoric. The Kaliningrad example could be extended to those countries in Eastern Europe that have no free travel arrangements with the EU.
Supporters of a visa-free regime for these states can argue that by allowing people, especially the younger generation, to cross unhindered into an EU country, they are giving them access to a way of life. This is not an exaggeration, as the Kaliningrad case shows.
Kaliningrad is important for another reason. Russians from the exclave don't stay in Poland or move to other EU countries, according to Polish officials. They return home. Yes, if they abused their permits by traveling farther afield than allowed, their permits would be confiscated. But the system shows that visa-free travel can work on a regional basis.
Furthermore, the Kaliningrad arrangement has given young people the chance to study in Poland. That is all the more reason to extend as far as possible the EU's Erasmus+ student-exchange program, which would give more young people from Eastern Europe the opportunity to study in an EU country.
Those EU governments against introducing a more flexible visa-free regime for Eastern Europe can always blame anti-immigrant and populist parties back home for their position. But should Eastern Europe's younger generation, which wants a European perspective, be held hostage to populists? And should EU leaders blame populists for their own lack of strategy toward Eastern Europe?
Judy Dempsey is a nonresident senior associate at Carnegie Europe and editor-in-chief of Strategic Europe. This article first appeared on the Carnegie Europe website.