How to Explain this Summer of Discontent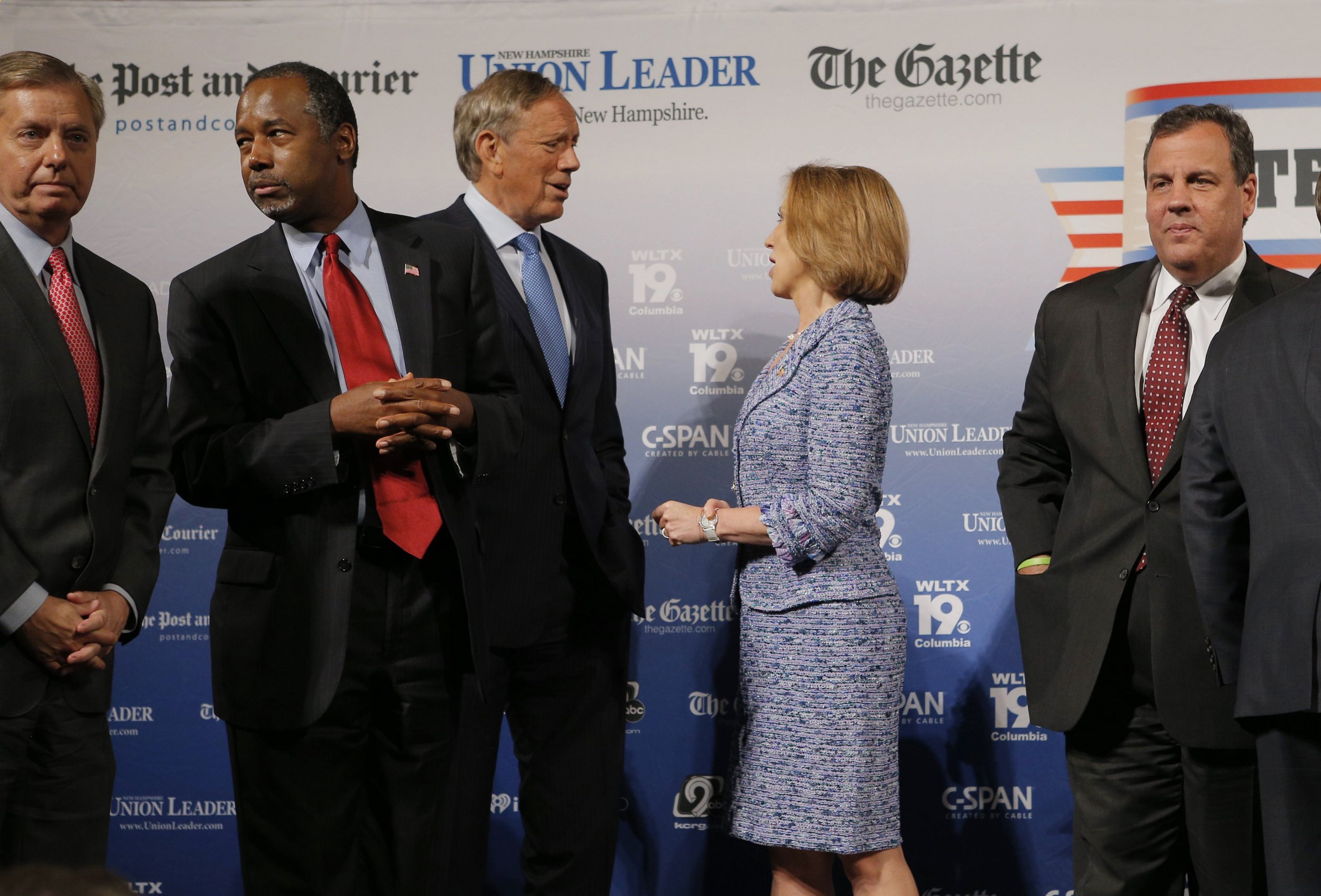 This article first appeared on the Brookings Institution site.
For Republicans, this is the year of the non-politician. Three of the candidates vying for the Republican nomination—Donald Trump, Ben Carson and Carly Fiorina—have never held elective office, and they are doing surprisingly well.
Consider the most recent opinion surveys in the early contests.

Given the credentials of the rest of the Republican field, these results are all the more surprising. The candidates with experience in elective office include the former governors of Florida, New York, Texas, Virginia and Arkansas, four sitting governors (of Ohio, Wisconsin, New Jersey and Louisiana) now in their second terms, four well-known senators and a former senator who placed second in the contest for the 2012 nomination.
What is going on?
A Pew survey released last week found that 24 percent of the public has an unfavorable view of both political parties, four times the level of a decade ago. Not surprisingly, much of the change reflects a sharp rise among Independents, 36 percent of whom now regard both parties negatively.
Disaffection from the parties among Democrats is essentially unchanged at 9 percent. By contrast, double-barreled disapproval among Republicans has surged to 22 percent.
In these polarized times, it is hardly surprising that nine in 10 Republicans—and more than eight in 10 Independents who lean Republican—harbor negative views about the Democratic Party. It is truly remarkable, however, to find that 27 percent of card-carrying Republicans and 50 percent of Independents who lean Republican disapprove of the Republican Party.
It is a pretty safe guess that whatever their own merits and appeal may be, the three non-politicians in this year's Republican contest are also serving as vehicles for rank-and-file Republican and Republican-leaning voters to express their discontent with their party and its leaders. There is no evidence that these voters regard being a current or former elected official as a positive credential; indeed, the reverse may be the case.
Although it happened twice in the 20th century (Wendell Willkie in 1940, Dwight Eisenhower in 1952), it remains hard to believe that Republicans will end up choosing someone with no previous experience in elected office as their standard-bearer in 2016.
But it is no longer unlikely that one or more of these candidates will remain in the race deep into the primary and caucus schedule. Nor is it unthinkable that a defeated Donald Trump would become the spokesman for disaffected Republicans by running an independent campaign for president, whatever the consequences for the Republican nominee.
Update: Since this article first appeared, a new survey has shown an even greater shift among Iowa Republicans toward non-politicians. A Monmouth survey released on August 30 finds 23 percent of likely caucus-goers supporting Donald Trump, an equal 23 percent for Ben Carson, and 10 percent for Carly Fiorina—a total of 56 percent for the candidates with no prior government experience. When asked directly about this issue, 66 percent of respondents indicated a preference for candidates hailing from outside of government, compared to only 23 percent who preferred candidates with prior experience in government.
William A. Galston is Senior Fellow, Governance Studies and The Ezra K. Zilkha Chair in Governance Studies at the Brookings Institution.