How Mark Zuckerberg and Facebook Have Spent More Than $50 Million on Influence in Washington
Facebook CEO Mark Zuckerberg is scheduled to testify before congressional committees this week about his company's handling of user data in the wake of revelations that 87 million Facebook users may have had their data improperly harvested by political consulting firm Cambridge Analytica. While this is the first time the 33-year-old will appear before lawmakers, the social media giant he founded has been steadily increasing its presence in Washington since it first began to flex its muscle on Capitol Hill nearly a decade ago.
Facebook has given a small amount of money—barely more than a million dollars—to congressional candidates, but direct donations are not how the company exerts its influence. It spends much money more on lobbying lawmakers.
According to federal lobbying disclosures, Facebook has spent $52.6 million dollars since 2009 on lobbying in the nation's capital—barely a drop in the bucket for a company currently valued at $460 billion. But while Facebook is relatively new to K Street, even in comparison to other tech giants like Google/Alphabet and Amazon, it has moved near the top of the list of the largest spenders in D.C. in recent years: The $11.5 million it spent on lobbying in 2017 puts it right outside the top 20 lobbying spenders, according to figures compiled by the Center for Responsive Politics. At the top of that list are perennial spending leaders like the U.S. Chamber of Commerce, the National Association of Realtors and the Business Roundtable.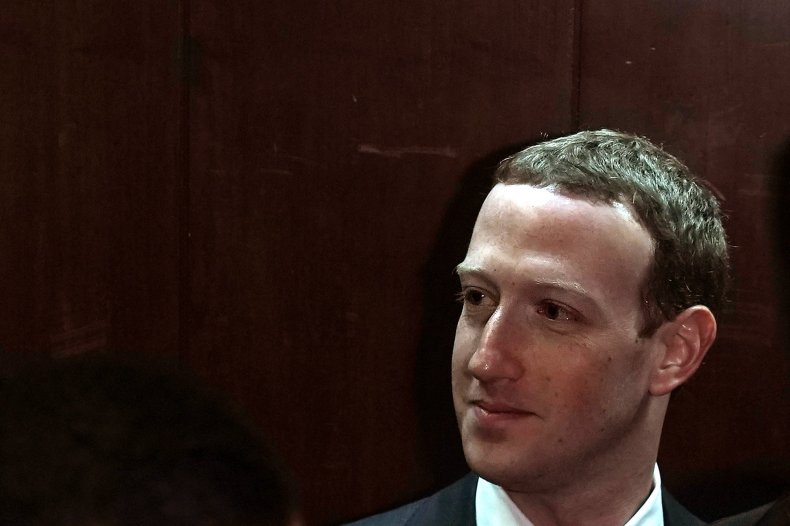 Facebook spends money to lobby Congress, as well as a variety of different agencies and departments. Just last year, Facebook lobbied the White House; the State, Justice, Commerce, Labor, Homeland Security and Housing and Urban Development departments, as well as the Federal Trade Commission, the Federal Communications Commission, the U.S Trade Representative and the Office of Science and Technology. To do this, Facebook hired 11 different lobbying firms, and paid eight of its own in-house lobbyists.
These lobbyists work on a wide variety of issues concerning data security and regulation of the internet, as well as more classic business concerns like tax and trade policy.
The company's most recent lobbying disclosure lists a wide variety of specific topics, ranging from "education regarding internet security policy and internet privacy issues," to "freedom of expression on the internet," "NAFTA" and "diversity and improving education in science," to name a few.
All of that is quite a far cry from when the company began lobbying in the second quarter of 2009, when it paid two lobbyists $48,000 to influence "internet media information security policy and internet privacy issues." It seems even in 2009, Facebook recognized the areas of its business that might create trouble with Washington lawmakers.​