How to File Your Taxes for Free: IRS Offers Services for Eligible Taxpayers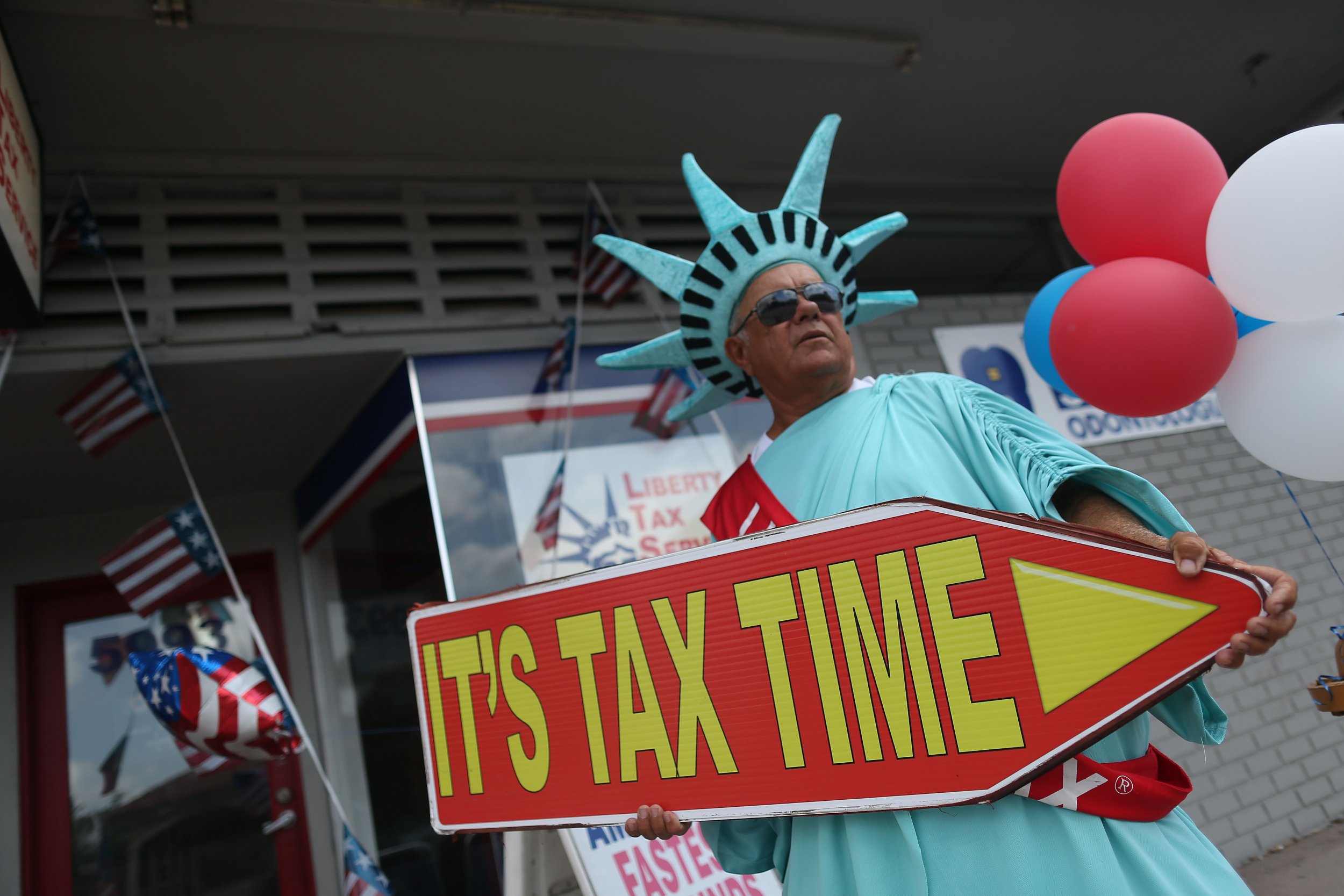 Filing taxes can be a stressful and confusing process and while some services can cost hundreds or even thousands of dollars, there are multiple options available for those who want to file returns without spending any money.
Tax season will officially begin on January 28, which is when the Internal Revenue Service (IRS) will begin accepting tax returns. Since the government shutdown began, the agency was working with about 12 percent of its staff, but furloughed workers will be called back to work to help during tax season.
Although there was speculation that the shutdown would affect taxpayers receiving their refunds, the IRS said that as returns were processed, refunds would be issued in a timely fashion.
Filing Your Taxes Yourself
The first option taxpayers have for filing without spending any money is to do their tax return themselves without the help of any services. The IRS heavily recommends submitting a return digitally, as it can prevent a return being lost or misplaced and expedite processing and refunds.
Beginning on January 28, free file fillable forms will be available on the IRS website for those who are comfortable doing the work themselves. The forms enable taxpayers to prepare and file federal individual income tax returns for free. However, unlike digital programs that offer extensive help with tax returns, the free file fillable forms only offer basic guidance.
In order to use the free file fillable forms, taxpayers must have their 2017 tax return and a computer system with an operating system that's at least Windows 7 or Mac OS X 10.7.
Once a taxpayer creates their account, they will gain access to the Form 1040, where they can manually input their information. Taxpayers can add the necessary forms and upload tax-related documents and then file the return electronically.
Taxpayers will still have to file their state tax return separately.
Filing Your Taxes With a Service
There are a number of services that offer help when filing taxes and for those taxpayers who make an adjusted gross income of $66,000 or less, the IRS has a list of free services. As part of the Free File program, taxpayers can enter their age, income and state residency and discover a list of eligible software tools to use for no charge. Taxpayers select a program from the list and are redirected to that service's site.
Among the companies that are offering their services are H&R Block, TaxSlayer and TurboTax. Depending on eligibility requirements, some taxpayers will be able to file both their state and federal returns through the Free File program.