How to Fix Policing Following Tyre Nichols' Death | Opinion
The violent death of Tyre Nichols has shaken Americans. The 29-year-old Black man was pepper-sprayed, tased, and beaten by Memphis police following a traffic stop in January. He died in a hospital three days later.
Action against the five police officers (who are also Black) has been swift. All were fired and now face criminal charges. Other officers are also being investigated, CNN reported Monday. Nevertheless, federal authorities have opened a civil rights investigation, and there have been protests around the country.
These discussions previously boiled over in 2020, following the death of George Floyd. Floyd died at the hands of Minneapolis police while in custody, sparking nationwide demonstrations and riots that caused 19 deaths and led to some 17,000 arrests.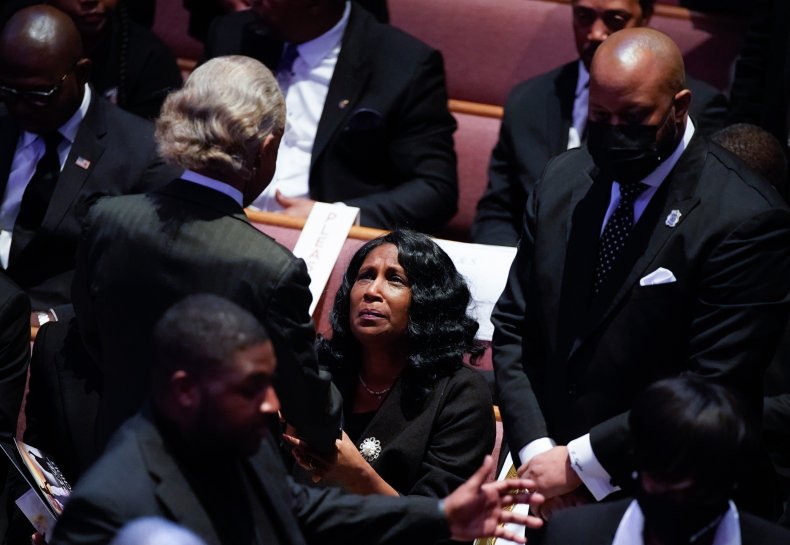 Following that summer of violence, what's most astonishing is how little has changed. While statues have been erected and lip service has been paid, little fundamentally has altered in policing.
This is frustrating since Americans themselves recognize the need for change. A May 2022 Gallup poll found that an astonishing 89 percent of Americans agreed that changes are needed to make policing better. The same poll found that majorities of white Americans, Black Americans, and Hispanic Americans agreed that "major changes" are necessary to improve policing.
Despite this consensus, little has been done at the policy level. This will not do. Change is needed, and there are several common-sense approaches to take.
End Qualified Immunity
Qualified immunity is a legal doctrine created in the 1960s by the Supreme Court to protect government officials from civil lawsuits. It provides civil immunity to government agents acting in their official capacity, protecting "all but the plainly incompetent or those who knowingly violate the law."
Ending qualified immunity would lower the bar for citizens whose rights have been violated to seek redress in civil courts, which would disincentivize officers and departments from violating the civil liberties of individuals. Removing qualified immunity is a policy that enjoys bipartisan support from people across the ideological spectrum, including Rep. Ilan Omar (D-MN), Sen. Tim Scott (R-SC), Rep. Ayanna Pressley (D-MA), the ACLU, the Libertarian Party, and Sen. Lindsey Graham (R-SC), who recently added his qualified support.
Bust Police Unions
Perhaps the biggest obstacle to ending qualified immunity is the police themselves. As The Washington Post reported in 2021, dozens of states have tried to end qualified immunity—and each time they have been thwarted by police unions.
In fact, there has been no single entity that has done more to block criminal justice reform broadly than police unions, who have demonstrated a tendency to protect even the most egregious perpetrators of police misconduct (at least if they pay their dues). While many contend it's unwise to revamp a system because of a few bad apples, they overlook that it's the system itself that creates and protects bad apples.
"...there's no accountability for the officers that are involved in misconduct," Michael Quinn, a retired Minneapolis police officer and author of Walking With the Devil, recently told Adam Serwer of The Atlantic.
Meaningful reform is unlikely to take place while unions are calling the shots, which is why breaking their power is essential to police reform.
Stop Asking Police to Do So Much
One of the most overlooked problems in policing is that Americans do far too much of it. Many take it for granted that police have a duty to "keep people safe" and "enforce the law," even if the law itself is senseless or no harm has occurred.
By using the heavy hand of the law to enforce everything from mask mandates and seatbelt laws to prostitution, smoking bans, and drug prohibition, Americans have adopted an aggressive culture of policing behavior.
This culture is not without costs. As I've previously written, it leads to some 60 million police-public contacts every year, nearly half of which are initiated by police, usually when no crime has occurred. Sandra Bland was pulled over for not using a turn signal (by an officer with a history of pretextual traffic stops). Nichols was stopped for allegedly driving erratically. Both are now dead.
Their deaths show how needless confrontations between citizens and police can quickly escalate, which is why the role of police in society should be narrow. State legislatures can take active steps to reduce the number of laws on the books that criminalize vice, consensual behavior, and other peaceful actions that lead to unnecessary police encounters.
Changing this culture of policing will not be easy. But it begins with remembering that the true purpose of the law is not to protect people from themselves or their choices; it's to protect their individual rights.
Jon Miltimore is managing editor of FEE.org, the online portal of the Foundation for Economic Education.
The views expressed in this article are the writer's own.