How the Flip Camera Changed Video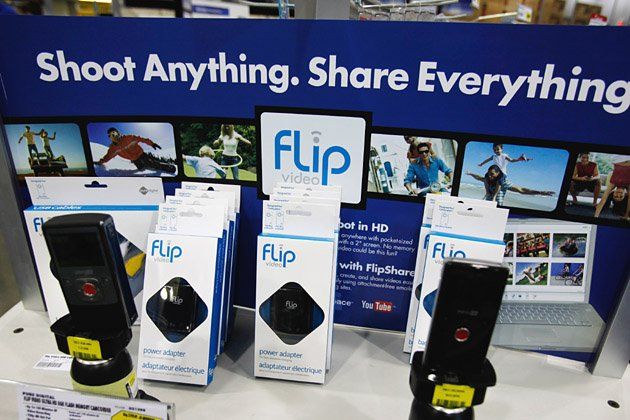 The idea that less is more has long held true in the arts. In the world of gadgets, not so much. Each year's crop of products is weighted down with more features, more menu options, more, more, more.
Apart from this trend stands a little video camera called the Flip. When it was introduced in 2006, most camcorders resembled button-studded footballs. You held them awkwardly to your eye—after choosing a video mode, and removing the lens cap, and checking to make sure the tape was inserted and rewound. Only then—assuming the action you wanted to capture was still there—were you able to record.
That consumers wanted less hassle seems obvious in hindsight. But at the time, the Flip was alone in this breakthrough. Its creators at Pure Digital Technologies, a San Francisco startup led by CEO Jonathan Kaplan, sheared off nearly everything that was recognizable about the camcorder form. And with each deleted component came a surprising benefit. With the zoom lens and cassette-tape bay gone, the device became small enough to fit in a pocket. There were no cables to lose; users plugged the gadget itself into their computers via a flip-out USB plug. (Yes, that's where the name comes from.) No longer a mystery to operate, the video camera became something new under Pure Digital's unrelenting austerity: fun. Profitable, too—nearly 5 million units have been sold, and Pure Digital was acquired by Cisco for $590 million in stock last year.
Rivals have noticed—and may have beaten Flip at its own game. The only way to make a simpler video camera is for there to be no physical camera to carry at all, and that's what millions of consumers now have in smart phones with built-in video recording. Apple's iPhone 4 not only records in HD but also runs a slick app for editing footage and uploading directly to YouTube, right on the phone itself. How can the Flip compete with that? Kaplan is stubborn about staying the course. "We're not going to add features and functions," he says, describing the competition as "the highest form of flattery."
Kaplan, now 41, cofounded Pure Digital in 2001 after selling another startup, an entertainment-rating service called Family Wonder, to Japanese videogame giant Sega. The intention was to get into the still-camera market, but he soon realized that the approach—demystifying digital photography with simple and cheap cameras—also applied to video. "That's where we felt the pain points were even higher," Kaplan says. "People had camcorders, but they sat in the closet. They had hopeless user interfaces."
Despite the dotcom bust, Kaplan convinced Pure Digital's board to back a line of products that would separate the promise of digital video from its complexity. "It was a risky investment for our venture guys," Kaplan says. "They like to talk [today] that we were months or quarters away from going out of business, because creating a consumer product without a stockpile of cash is obviously not a great idea."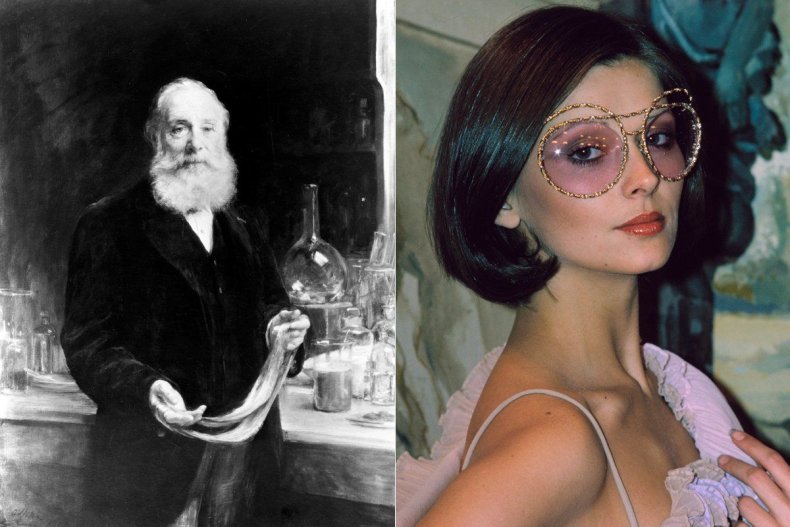 The camera, after launching with the less winsome name Pure Digital PSV-351 30 Minute Point-and-Shoot Camcorder, was rechristened the Flip Video in 2007. Its lean feature list confounded early reviewers. "It is hard to rave about a camcorder that has no optical zoom, but as it sells for less than $130, it is hard to criticize the Point & Shoot," wrote a PCmag.com critic in June 2006. But raves soon came, and word spread. "I purchased this product in August of 2006 solely based on the positive word of mouth that it has received, and it was one of the most satisfying and surprising purchases I have ever made," wrote one Amazon.com reviewer that December.
Subsequent Flip models added more storage and HD recording—but little complication. Oprah Winfrey gave her stamp of approval in November 2007. By 2009 the startup had 17 percent market share. With the Cisco acquisition, Pure Digital's rise as a startup was complete.
The time of being months away from going out of business is over for Kaplan. Now an executive at Cisco, he's working with the larger company to move further into the home-electronics space. The perennial question of whether an entrepreneur can continue to innovate after being bought up by a conglomerate is now upon him. But it takes an unusual form for Flip cameras, where the issue has never been how to do more, but less.